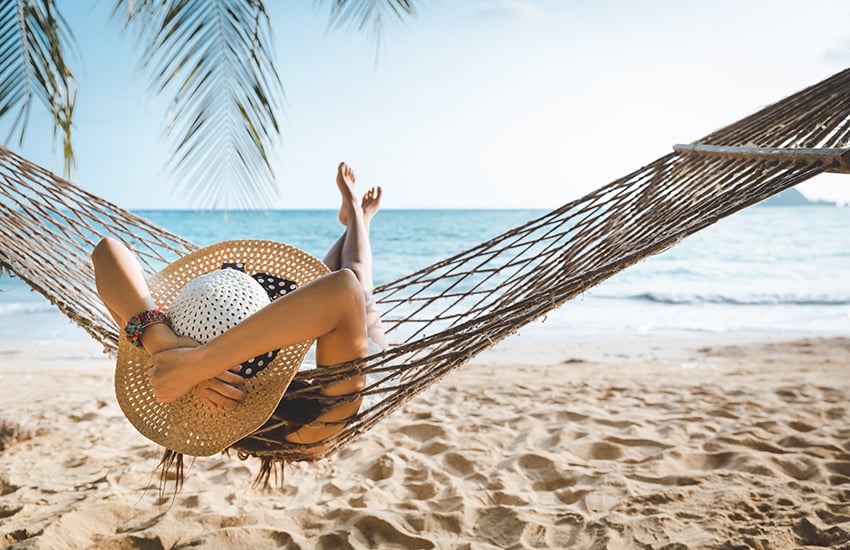 Posted August 31st, 2022
Travel can be fun, invigorating, relaxing, eye-opening – so many great things! But, it can also be quite stressful. After all, visiting an unfamiliar country or city isn't the simplest thing to do. For all the time and effort you've put into planning your dream vacation, you deserve to enjoy your getaway entirely stress-free. And that's why we've gathered all of the ways you can make travel easier on yourself and your travel companions.
How to Make Travel Easier for Yourself
1. Research Before You Go
One of the best ways to make travel easier is to thoroughly research your destination ahead of your trip. Find out the best places to explore, where you're going to stay, and how you'll manage your time there. You don't need to create an hour-by-hour itinerary, but having an idea of what you'll be doing each day will help greatly.
2. Know What To Pack
You don't want to get caught in the rain without an umbrella and you don't want to be in 40-degree weather without a coat! So, prep accordingly. Check the weather forecast ahead of your trip and research what average temperatures are at your destination during the time of year you'll be visiting.
3. Book Ahead
Waiting until the last minute to book accommodations or airfare will do anything but make travel easier! It's best to book ahead to not only ensure you find available hotel rooms and flights that fit your schedule, but you may also save a few dollars, too.
4. Pack Light
It's easy to overpack…we get it! You want to look your best every day on your dream vacation. But, overpacking can have adverse effects. Packing light will make it easy to sort through your clothing while picking out your daily outfits. Having too many options can simply be overwhelming!
5. Ship Your Luggage Ahead
One of the best ways to make travel easier is to travel bag-free. Now, we don't mean leaving your luggage behind… we mean shipping it ahead! Shipping your luggage ahead with Luggage Free will allow you to travel bag-free through the airport and bypass bag-check and baggage claim. You'll arrive refreshed and rejuvenated at your destination to find your baggage already there. It's that simple! You pack and Luggage Free will handle the rest.
6. Download Offline Maps
If you're traveling in remote areas of the world, be sure to download offline maps. Not every destination you visit will have a perfect signal. If you happen to get lost while you're out and about, access to offline maps could be a lifesaver.
7. Bring A Portable Charger
A dead cell phone doesn't help anybody! To make travel easier, a power bank or portable charger is an absolute must when you're exploring a new destination. Not only will you need your phone for taking pictures and getting directions, but you need it charged fully for your own safety, too.
8. Comfort Before Style
We know you've been dying to wear that new shirt and new pair of shoes you bought just for your trip. But keep in mind, when you're roaming city streets and exploring a new spot, you'll likely prefer comfort over style. So, be sure to pack comfortable clothes and walking shoes, too.
9. Plan Extra Time For Everything
There's no such thing as getting to the airport too early. You never know what hiccups may come up along the way, so it's best to plan to get to the airport or any other planned activities well in advance.
10. Enjoy Local
To make travel easier, consider staying local. This means staying within some kind of radius of your accommodations. Many travelers may feel the need to travel hours away from their hotel to see amazing landmarks and landscapes. But, most of the time, there's something just as beautiful or interesting a little closer to home.