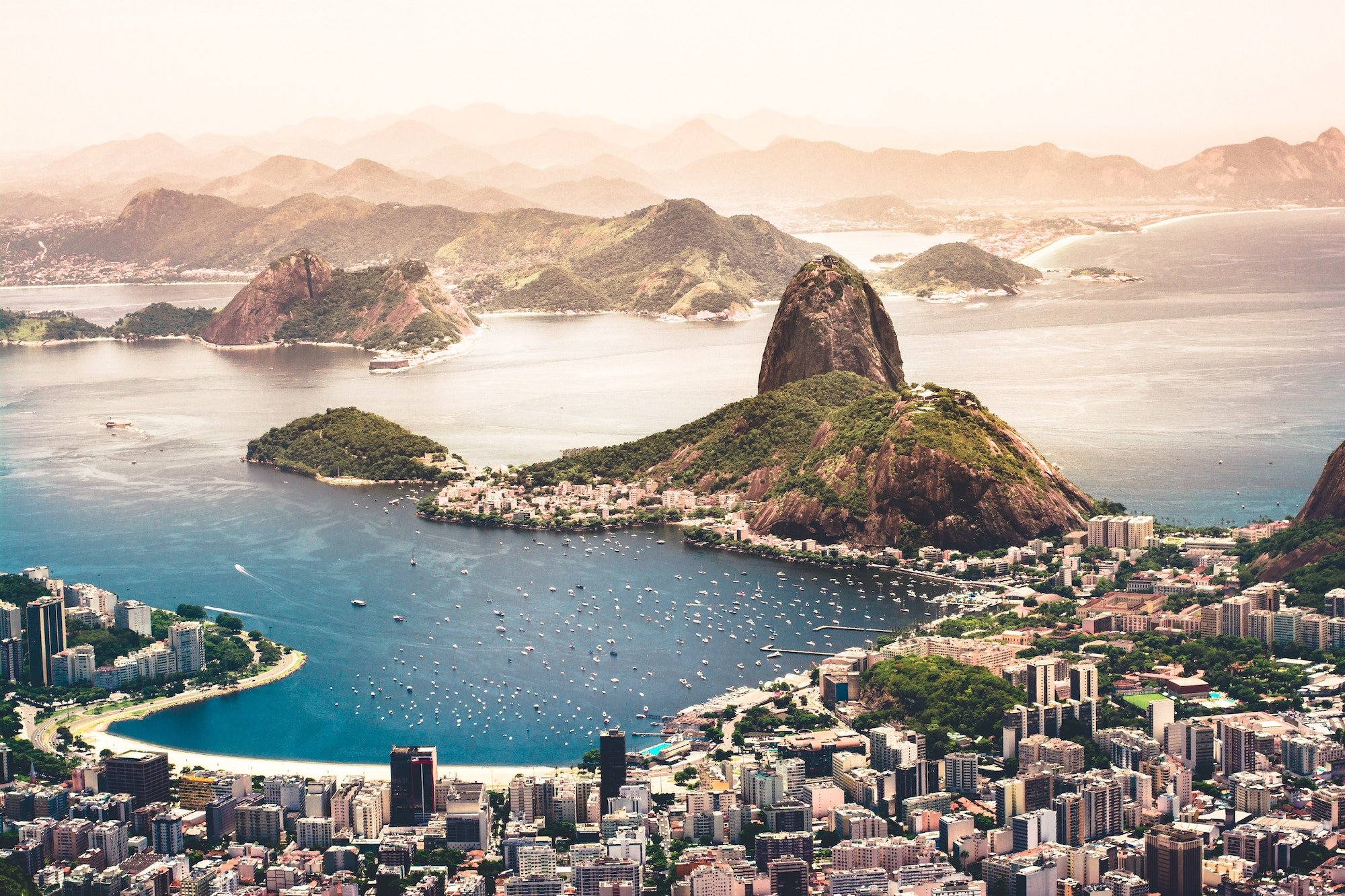 Posted August 1st, 2016
From Aug. 5-21, all eyes will be on Rio de Janeiro, Brazil as the World's top athletes from 206 countries compete in 42 sporting disciplines at the 2016 Summer Games. Whether or not hitting one of the featured sporting events is on your agenda, the Olympics are making it more convenient than ever to travel to the South American country this summer. Between June 1 and Sept. 18, passport holders from the U.S., Canada, Australia and Japan, who would normally need to obtain a special visa for travel to the country are exempt, so last-minute trips are more a possibility than ever. Here are four top things to see and do in Rio.
Hit the Beach
Copacabana and Ipanema beaches are two of the most iconic stretches of sun-drenched sand and sea in the world. The former is a two-and-a-half mile stretch of beach along the Atlantic Ocean in Rio's South Zone. It's framed by a gorgeous boardwalk and draws millions of revelers to its annual New Year's Eve fireworks display.
You can practically hear the laid-back chorus of the Bossa Nova classic, "The Girl From Ipanema" when you slowly stroll down the mile-long strand. The beach and well-heeled neighborhood are adjacent Copacabana to the southwest, and draw locals and visitors to sunbathe, pick up a game of volleyball or leisurely sip cachaça.
Tijuca National Park
The nearly 12.5 mile-squared tropical rainforest is one of the largest urban parks in the world. Escape to its hiking trails to view beautiful plants, wild flowers and animals, many threatened extinction. The park is also home to some 30 waterfalls accessible by car or trail.
Christ the Redeemer Statue
The iconic 98-foot-tall concrete statue symbolizes Rio de Janeiro and sits atop Corcovado Mountain, which is located in Tijuca National Park. The monolith dates back to 1931, when Polish-French sculptor Paul Landowski put his finishing touches on the 635 metric ton-statue of Jesus Christ with his arms outstretched. It was named one of the New Seven Wonders of the World in 2007. Few are up for the arduous hike to the top of the mountain, so the statue is best accessed by train or taxi-van. If you opt for the train, make sure to book your tickets well in advance and grab a seat on the right-hand-side for the best views of the city.
Churrascaria and Caipirinhas
All the sightseeing in Rio is sure to work up an appetite, and luckily Rio offers a perfect solution for it. Brazilian barbecue, known as churrascaria features meats—beef, pork, chicken and more—cooked churrasco-style over a charcoal grill on skewers. Gauchos flit around restaurants refilling your plate with whatever your heart desires.
You can't leave Brazil without sipping on its national cocktail. The caipirinha is made by muddling lime and sugar together, covering the mixture with crushed ice and adding a hefty pour of cachaça, a spirit made from sugarcane juice. Most drinking dens will supply you with the house's favorite, but if you have the chance, don't miss a taste of Nêga Fûlo cachaça. The national favorite isn't currently exported to the U.S., so bottles of it are one of the best souvenirs to take back, better yet, bundle in your bag and employ a luggage delivery service to safely ship them home to you without any hassle.