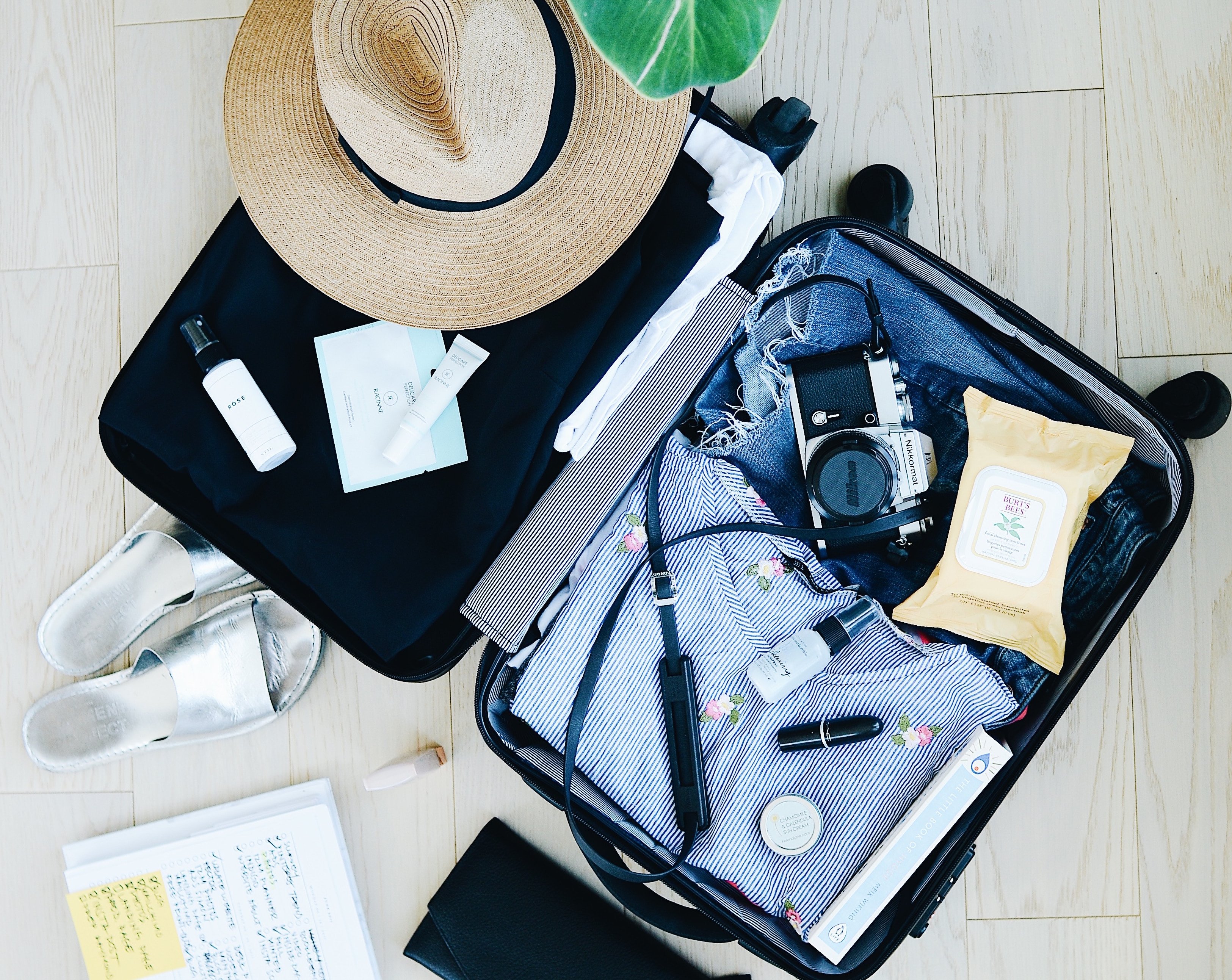 Posted October 23rd, 2017
Lighten your load on your next trip with these five carry-on bags.
When it comes to quick and efficient travel, there's no better travel companion than a well-constructed carry-on bag. From indestructible outer cases, to pristine organization and high-tech capabilities, these five pieces of luggage are so much more than just bags.
Away Carry-On, $225
The cutting-edge luggage company was launched by two NY-based female entrepreneurs who wanted to fill a gap in the market for stylish, well-constructed luggage at affordable prices. And Away was born. The company bills its carryons as first class luggage at coach prices and offers an array of carryons. Their basic model is the perfect size to fit US and European travel regulations and comes with features like an unbreakable outer shell, USB charging ports, laundry bag, compression pad, TSA approved locks and Hinomoto wheels that fully rotate.
Genius Pack Packer, $298
Organization is key with this innovative piece of luggage. There are compartments for everything you may have with you on your trip from water bottles to your laptop. It also has a build-in umbrella and charging capabilities. Laundry compression—a build in laundry chute has a valve pushes air out of that compartment. It also has memory foam-lined side handles for comfort as you're lifting your luggage into overhead bins.
Raden A22 Carry, $295
A strong outer shell and reversed zipper lining with waterproof sealing is only the beginning with this innovative carry on. It also connects to its own app wirelessly and can tell you where your bag is, how much it weighs and comes with a battery can holds four full phone charges, so you're never competing for outlets in the airport lounge.
eBags TLS Mother Lode Mini 21″ Wheeled Duffel, $199
This casual soft-shelled carry-on was built to make travel turn-key. Multiple compartments and pockets are perfect for organization, while the interior is reconfigurable so you can customize how you pack your bag. You can even easily roll up the divider in the main compartment to have one large area that is perfect for ski boots or other large pieces of gear. The bag also comes with an expansion gusset to make even more room, in addition to compression straps to streamline its contents. The two polyurethane wheels make for smooth quiet rolling.
Züca Pro Travel, $295
The Züca Pro Travel doesn't exactly look like a traditional carry-on, but it fits all FAA regulations for fitting in a plane's overhead bin. It's a system of zipper compartments that stack into one early rolled piece of luggage with a heavy duty aluminum frame that also doubles as a seat. It's great for using on the road and also for storage at home.
You can also avoid the hassle of carrying a bag all together when you ship your luggage with Luggage Free. Our white glove service will deliver your luggage anywhere in the world. All you have to do is book on line or with one of our associates and pack your bags.