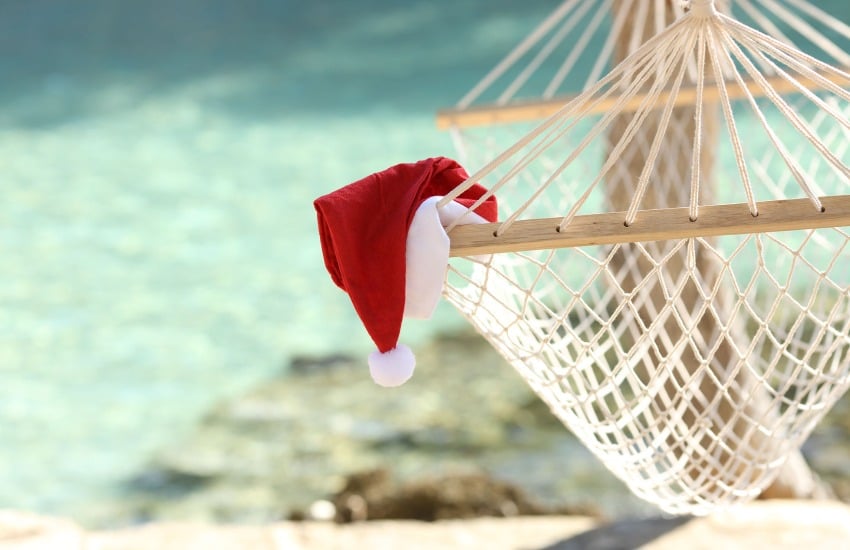 Posted November 4th, 2021
Shipping luggage ahead of your arrival is a must for any vacation. But, around the holidays, it becomes even more of a necessity. Whether you're shipping to alleviate the airport stress or because you just can't carry all of your baggage yourself, we're here to ensure your holiday travel season is the easiest one yet. Read more about our reasons to ship luggage this holiday season and why it's the gift that keeps on giving. 
Benefits of Holiday Luggage Shipping
1. Bypass baggage claim
One of the biggest travel headaches and top reasons to ship luggage? Waiting for your bags to be returned to you (if at all) after your flight. There's arguably nothing worse about holiday travel than the dreaded wait at baggage claim. Shipping luggage allows you to simply step off the plane and into your rental car – your baggage will be waiting for you at your destination.
2. Ship presents to avoid unwrapping
Traveling with presents? Be advised that TSA has the right to unwrap any wrapped presents should they need to inspect the item. So, if you need to wrap your presents before departing, consider contacting Luggage Free to determine if your items are shippable! While some may qualify as prohibited items, other gifts, like clothing or sporting equipment, can be sent directly to your destination. 
3. Don't worry about lost baggage
With the influx of holiday travelers, there's also an influx of baggage. Unfortunately, this also means an increase in the amount of lost or damaged baggage. Don't become another statistic this holiday season… Shipping luggage ahead means you can travel with peace of mind, knowing that your baggage has already safely arrived at your destination. 
4. Avoid airport friction points
So many people, kids, pets, bags, you name it….everything during the holiday travel season is on an elevated level and it's only more reasons to ship luggage ahead. When you ship your luggage ahead, you can breeze through the airport with just a plane ticket and a book in hand. Fly through TSA, board with ease, and arrive at your destination in style. 
5. Safe luggage collections & deliveries
Despite federal safety mandates at all airports, we can certainly understand why some travelers may want to take additional precautions to ensure their safety when traveling for the holidays. And there's no better way to do this than with luggage shipping. Not only do we offer no-contact, at-home pickups and deliveries, but shipping ahead will also allow you to avoid some of the busiest and most crowded sections of the airport: the bag-check line and baggage claim. Bonus? You also won't have to worry about a lack of overhead bin space.  
Need more reasons to ship luggage ahead? Learn more about all the benefits of our service or, if you're ready to book, start scheduling your holiday shipment today.