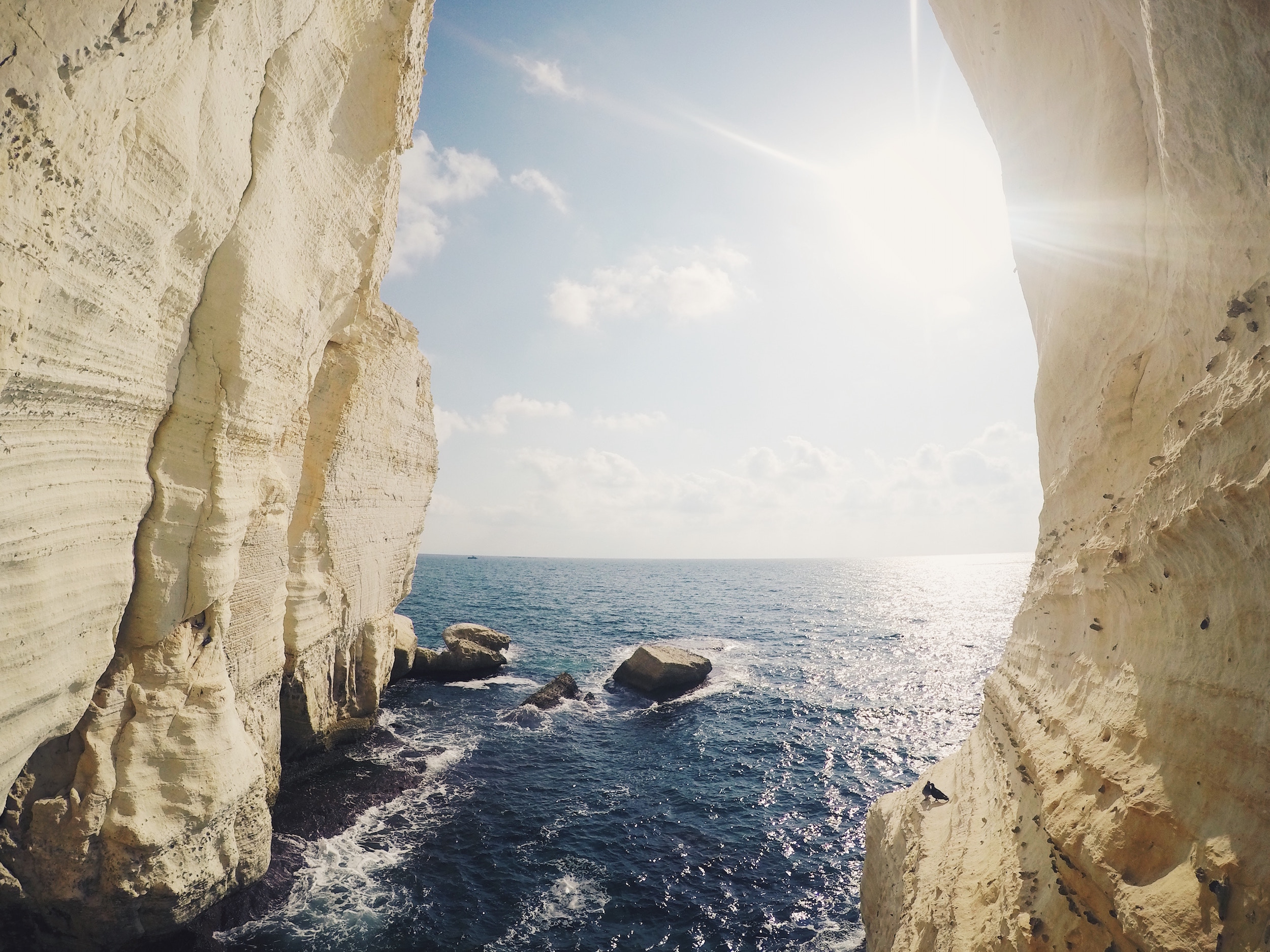 Posted April 9th, 2018
Your agenda for spending a perfect summer in Israel, one of the world's top vacation destinations.
A crossroads for many people and cultures throughout history, multifaceted Israel is a vacation destination like none other. And while history dominates many sightseeing agendas, those who set off to explore this biblical wonderland, should not overlook its exquisite natural beauty. From fanciful waterfalls at the Ein Gedi Nature Reserve, and hiking in the magical Timna Park, to stunning views of the sea life that exist at Eilat's coral reef beach and the colorful beauty of Rosh HaNikra's grottoes, Israel offers an array of natural wonders only found in the Land of Creation. Here are five top attractions not to miss when you travel to Israel this summer.
The Dead Sea
The Dead Sea is the lowest place on Earth at about 1,400 ft below sea level and is known for its salty waters which, at almost nine times saltier than the ocean which means that people float upon entering creating a surreal and unforgettable experience. Thinking of it as the largest spa in the natural world. New this year is a stone boardwalk in the hotel zone that leads you to public beaches. The new beaches are all free to the public, with facilities that include beach chairs, showers, canopies, sports equipment, children's playgrounds and more.
Coral Reefs, Eilat
The southern most city in Israel is a must visit summer destination, and offers a variety of activities for the whole family. Eliat's coral nature reserve stretches 1,200 meters under the sea and is widely known for its beautiful corals. The coral nature reserve offers scuba diving, so you can see all the different colored reefs, fish and plants. You can also visit the city's dolphin reef on the coast of the Red Sea to bond with the magical mammals in their natural habitats.
Timna Park
Just 20 minutes from Eilat sprawls Timna Park. The majestic attraction is set in Israel's Negev Desert and it is one of the country's largest attractions. Find awe-inspiring natural scenery boasting attractions and activities that combine nature, historical antiquities and adventure. Top ways to enjoy the park include hiking, pedal boating, sand bottling, and wildlife watching. If you don't want to pack and haul your scuba gear with you, you can always opt for shipping baggage internationally with Luggage Free.
Hula Valley
Israel's northern region of Galilee mirrors the natural beauty of Italy's Tuscany. Nestled in the northern most part of this region is the Hula Valley. It's location puts it in the migration paths of many species of birds and spring and early summer are the best time to observe them. More than 200 different species of bird pass though this mythical area making magic for those who stop to look up.
Rosh HaNikra
Also in Galilee, but farther west on the border between Israel and Lebanon is Rosh HaNikra. The stunning white chalk cliff-like geological formation lies on the Mediterranean Sea and opens up to a series of grottoes, or sea caves that were made from rainwater eroding the porous rock over time. The seasons and time of day play light off the pristine turquoise waters. You can explore the caves by following a trail and using a cable car.