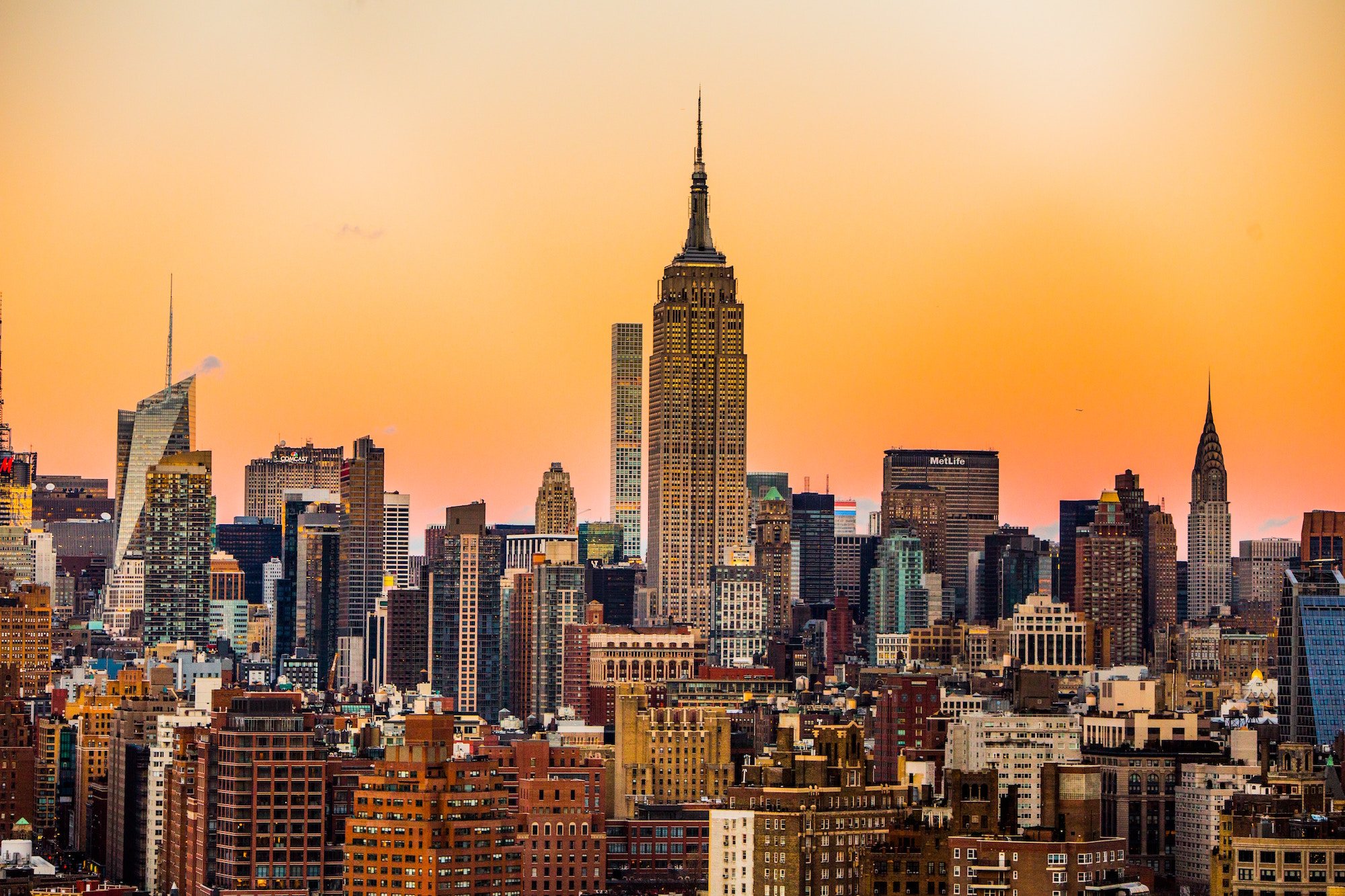 Posted July 24th, 2017
In the city that never sleeps, take the elevator to the roof to pair endless views with delicious tipples.
With its seemingly endless skyline, so much of New York City is about the views. And what are views best paired with? Find the answer at the top by visiting this six notable destinations for rooftop imbibing and dining all year round.
Refinery Rooftop Bar
Head to the top of the fashionable mid-town hotel to not only drink cocktails but also indulge in breathtaking views of the Empire State Building and the rest of the city. The destination is open starting at lunch, where you can dine of menu items like seared yellowfin tuna or grilled hanger steak. Enjoy a cocktail any time of day or order up one of the venue's cocktail caddies — four servings of their handcrafted cocktails meant for sharing among your group. The retractable roof and some indoor seating is key to making this a spot you can enjoy year-round.
Top of the Standard
The former Boom Boom Room takes on new life as Top of the Standard with 360-degree views and a lux circular bar in the middle. Dress to impress while you sip on specialty cocktails and enjoy an all day menu of dishes ranging from Frito Misto to oysters and Korean Fried Chicken set to the tune of jazz music.
St. Cloud Social
The laid-back-yet-refined rooftop bar on top of the Knickerbocker Hotel is made up of three plush corner Sky Pods that overlook all the action of Times Square. The destination has elements of both speakeasy and biergarten in its indoor-outdoor space. Sip on a variety of cocktails and craft beers while you nosh on seasonal small plates.
PHD Terrace
This striking bi-level spot at the Dream Hotel Midtown perches you 15 and 16 floors above the city. The chic indoor-outdoor destination is inspired by Gotham's most luxurious penthouses. People come for unparalleled views of Times Square and Midtown and fresh drinks like their Mega Mules — two choices of tipples served in a giant copper mug — all you have to do is decide between Belvedere Vodka or Casamigos Blanco.
Top of the Strand
This intimate rooftop lounge crowns the Marriott Vacation Club Pulse on the 21st floor, and offers panoramic views of the city. It's key location puts you on the forefront of unparalleled views of the Empire State Building and is a go-to cocktail spot for locals and visitors all year round.
Up on 20 Rooftop Lounge
Sweeping views of the Empire State Building and the Freedom Tower serve as the backdrop for this thrilling rooftop bar at the Hyatt Herald Square. Find cozy patio seating and pub-style tables or opt to drink under the pergola at the bar. This spot is perfect for enjoy comforting Mandarin Old Fashioneds in the winter and refreshing Caipirinhas in the summer.
Recent Posts
Archives
Subscribe by Email