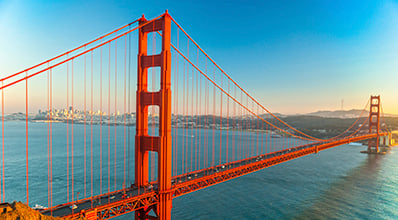 Posted August 24th, 2020
With a plethora of stunning cities in the United States, it can be tough to narrow down your next bucket list destination. We've gathered up nine of the most premier places to visit, all offering their own unique facet.
1. San Francisco, CA
Topping our list of bucket list destinations is San Francisco. Famous for its restaurants and home to one of the most photographed bridges anywhere in the world, The Golden Gate Bridge. 
With an impressive 220 city parks located every half-mile, visiting one or a few for a picnic, biking, hiking, or just relaxing in the park is a must. 
Take a stroll down the longest and tallest suspension bridge in the world, and enjoy lunch at a restaurant nearby. There are a few to choose from.
All seafood lovers have to indulge in some fresh crab from Fisherman's Wharf Sidewalk Stand, an iconic landmark of the city. 
We highly recommend making your way over to the 16th Avenue Tiled Steps, for a picture with the 163 mosaic steps. 
And, don't forget to add shopping at Union Square into your itinerary. With one of the largest collections of department stores, boutiques, salons, and art galleries, there's sure to be a landing spot for everyone. 
2. Honolulu – Oahu Hawaii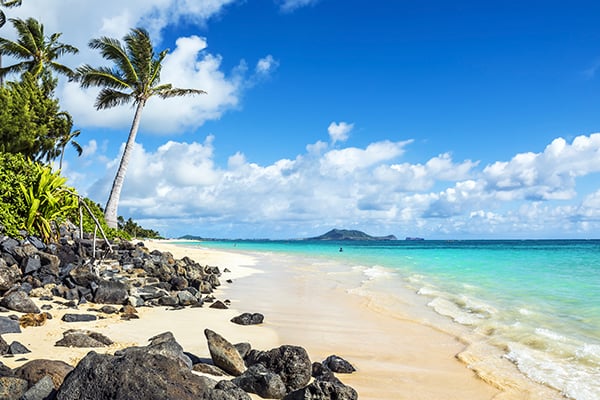 The island of Oahu offers a great variety of activities for every type of vacationer. Outdoor adventurers can take part in surfing, snorkeling, and hiking around Manoa Falls. 
For those looking to explore the local rich history, we encourage you to visit Iolani Palace and Bernice Pauahi Bishop Museum.
A must-visit for everyone is the island's World War II attractions. The Pearl Harbor National Memorial is one of them, and is located in the central region of the island. Arrive early as this is a popular attraction for visitors. 
A trip to this bucket list island wouldn't be complete without stopping at one of the world's most famous beaches. Kailua Beach Park offers a variety of watersport activities and Lanikai Beach is more of a family-friendly atmosphere.
3. Savannah, GA
Savannah, Georgia offers endless attractions, making it easy to miss some of the top ones.
For those who love to shop, this town has a plethora of shops throughout, from clothing boutiques to local crafts.
Rest and unwind on Tybee Island, just a short 20-minute drive from the Historic District of Savannah. Take part in one of the riverboat cruise options on the Savannah River. Tours include sightseeing, dinner entertainment, and the iconic sunset and moonlight entertainment cruise.
Experience the marshes and rivers of the Lowcountry by booking a kayaking tour. Explore the protected waterways, with a chance to see dolphins, otters, and eagles.
Don't forget to tour and sample the locally brewed beer. With a few breweries to choose from, all offer their unique twist, sure to quench your palette.
4. Austin, TX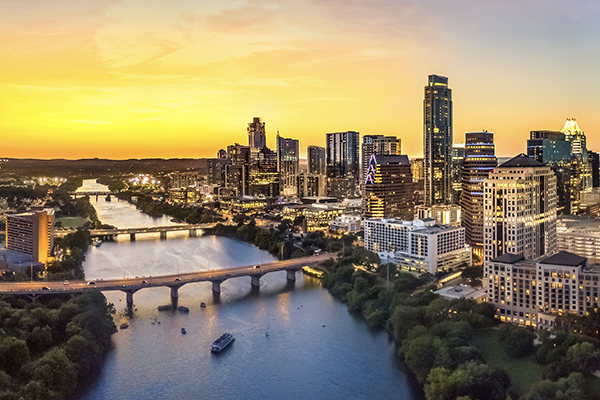 If you love live music, then Austin, Texas will certainly deliver. With unique offerings and world-class museums, you're sure to find your niche here. Explore historic homes and iconic sculpture gardens. Or, for those on the edgier side, zipline through Hill Capital. 
With some of the finest cocktail and culinary scenes in the state, Austin allows visitors to splurge in a diversity of experiences and cuisines.
From trendy shops and restaurants to live music venues, galleries, and scenic outdoor destinations, we recommend soaking up in the Entertainment Districts. Hill Country, located west of city limits boasts over two dozen vineyards, charming shops, and historic landmarks.
5. Charleston, SC
Charleston, South Carolina is known for its deep enriching history found throughout the city. There's no better way to soak it all in than by booking a carriage tour. They'll take you through a guided tour of the prime historic locations.
For those who love browsing and shopping, there's certainly no shortage of stores here.   
No trip to Charleston would be complete without a pit stop at one of the beautiful beaches or spending a day on the water fishing or kayaking. 
With an array of local breweries, stopping by for a tour and a drink is always a good idea. If these are not quite your scene, there's an assortment of top restaurants located throughout, that'll please any appetite. 
And, for golf enthusiasts, Charleston is just a short drive from Kiawah Island. Which is home to some of the most beautiful championship golf courses in the country.
6. Miami, FL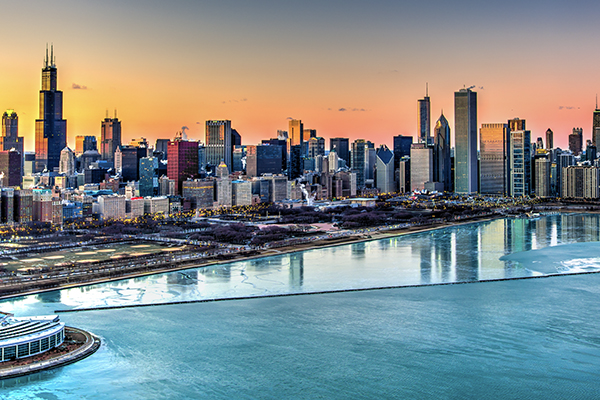 Miami Florida is home to many exquisite hotels and luxurious dining options. Offering a wide range of indoor and outdoor activities, vacationers can partake in whatever suits their fancy in this bucket list city. 
Settle east and find yourself indulging in the crystal-blue waterways of Miami Beach. There's plenty of beaches, sun, and nightlife to partake in during your trip. 
If you're traveling with kids or are an animal lover, we recommend spending the day at Zoo Miami. The Zoo is home to a wide variety of unique animal species.
If you're a shopaholic, take a trip to fashionable Coral Gables. A haven to several boutiques and higher-end stores.
7. Las Vegas, NV
Gambling, iconic nightlife, premier dining, golf, and beautiful weather make up Las Vegas, Nevada. There is something for every type of personality to partake in here.
Stroll through Neon Museum, taking in the several historic signs and marquees from casinos and other long-departed businesses. 
Explore the large dining scene located on the strip and surrounding neighborhoods. With new restaurants recently added to the current mix, you're sure to find the perfect spot for every meal. 
It wouldn't be a memorable trip to Vegas if you didn't stop and gamble at least once. With several places to gamble throughout the Strip, finding a place to test your luck will be an easy task.
Take in the best views of the city by booking a helicopter tour. Ultimately, providing you with the best seat in the house to soak in the lights from the Strip.
For outdoor lovers, the desert landscape just outside of Vegas gives you the opportunity to hike Red Rock Canyon, Valley of Fire, and even the Grand Canyon. 
8. New York, NY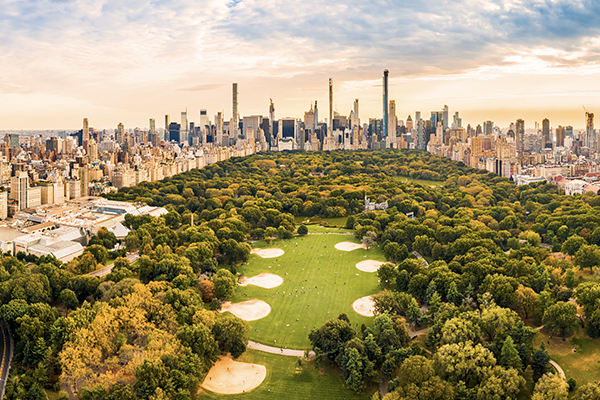 Known as the "Big Apple", New York City offers the widest selection of indoor and outdoor activities to indulge in. 
Surrounded by a captivating landscape, Central Park lets you dabble in a little bit of everything. Nestled on an astonishing 843 acres, are 50 fountains, a complete sports facility, 21 playgrounds, 25,000 trees, several ponds, public art, schist outcrops, and a central lake. If walking seems overwhelming, you can hire a bike to drive you through the park.
A somber yet necessary stop is a visit to the National 9/11 Museum and Memorial. The tribute to this life-changing day in America is something everyone should witness, American or not.
The infamous Statue of Liberty represents America's symbol of freedom that stands 93-meters tall. Experience it up close by taking a ferry out of Battery Park. 
Another notable site to visit is The Brooklyn Bridge, the bridge linking Manhattan to Brooklyn. Celebrate modern and contemporary art showcased at The Museum of Modern Art, featuring 150,000 pieces in the collection.
9. Aspen, CO
Aspen, Colorado is a tiny mountain town known for its top-notch skiing. This is a prime bucket list location to visit for winter enthusiasts looking to test their skills on one of the four monumental ski areas. In the summertime, the Rockies offer spectacular hiking opportunities, especially on the Maroon Bell peaks. 
The summit is also home to the country's highest golf courses, hiking, and biking trails. Take a trip on the Silver Queen Gondola, a serene voyage 11,000 feet above Aspen. 
For those wanting a more relaxing vacation, there are a few ways to do so. Treat yourself to a massage at a local spa or try a therapeutic soak in the Glenwood Springs natural hot springs.
Don't forget to stop by a local brewery for live music and local beers. Many offer indoor and outdoor seating for you to take in stunning mountain views.
---