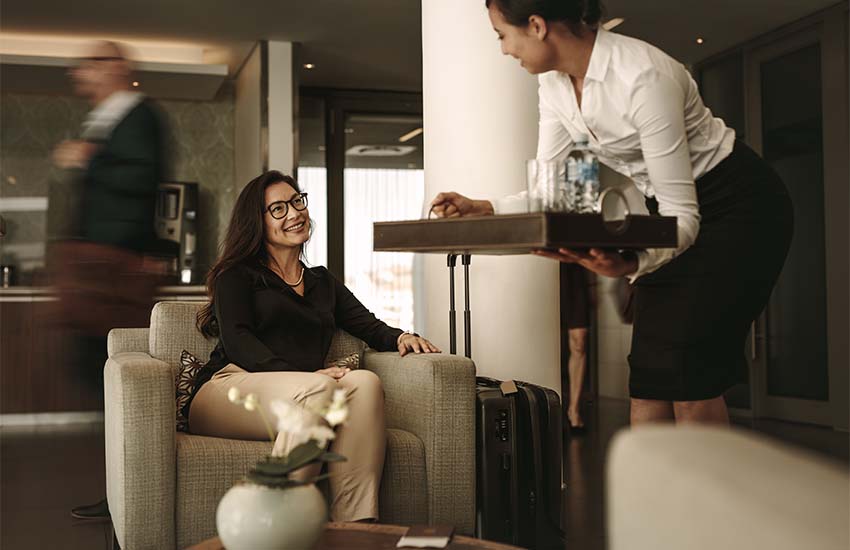 Posted April 12th, 2022
Waiting to board your flight can be quite monotonous. Whether it's scrolling social media, listening to music, reading a book, or looking for a show to watch, we all find some way to pass the time. However, airport lounges around the world envision a different kind of waiting game. And it's one filled with luxury.
World's Best Airport Lounges
American Airlines Flagship First Class Dining and Lounge
We think it's safe to say that the American Airlines Flagship Lounge is one of the best airport lounges in the United States. American Airlines Flagship First Class Dining and Lounge has over six locations currently established and is in the works of expanding its services across many other major airports.  
United Polaris Lounge 
Re-imagined in 2016, United Polaris Lounge has introduced a new way to lounge while waiting for your flight. Multiple parts of the Polaris lounges have been upgraded including the dining experience and the overall atmosphere to bring a premium experience to travelers.   
Air France Salon La Première
Already known for having the best in first-class service, Air France exceeds expectations with the Air France Salon La Première. Air France Salon La Première has the best lounges in Europe, with a full-power station to recharge and beautiful diamond-patterned walls.
Qatar Airways Al Safwa First Class Lounge
Often compared to a museum such as the Musee du Louvre, there's no denying that Qatar Airways Al Safwa First Class Lounge is ahead of the game. From a water fountain, buffet-style spread, and Mac-powered computing stations, flying first class with Qatar is certainly worth it.
Emirates First Class Lounge 
If you were looking for an airport lounge that goes above and beyond, then Emirates First Class Lounge is a must-visit with wine cellars, cigar lounges, and more.
Etihad Residence Lounge 
The next airport lounge on our list is located at Abu Dhabi International. The Etihad Residence Lounge is an exclusive space. With such detail in its furniture and architecture, you may forget it is only supposed to be a lounge for anticipating flyers.
Virgin Atlantic Clubhouses
Virgin Atlantic ensures their business class passengers feel loved with Eames-styled chairs, decadent bars, and even barbershops inside their Virgin Atlantic Clubhouses. They currently have six locations across the world. 
Oman Air First & Business Class Lounge 
All-black walls and golden archways are a few staples of the Oman Air's Lounge. Oman Air's Lounge emphasizes luxury and exclusivity. If you're traveling with family, you can even utilize private family spaces for some downtime.
British Airways Concorde Room
With British Airways, it's easy to travel comfortably, like with a glass of champagne in the Concorde Room. With quiet cabanas, a spa, and five-star meals, British Airways truly goes the extra mile.
Singapore Airlines SilverKris Lounge
If you ever depart Changi International, go through Terminal 3 to experience The SilverKris Lounge. The L-shaped space provides an entertainment area, a nursing room, a family room, and a dedicated dining area.