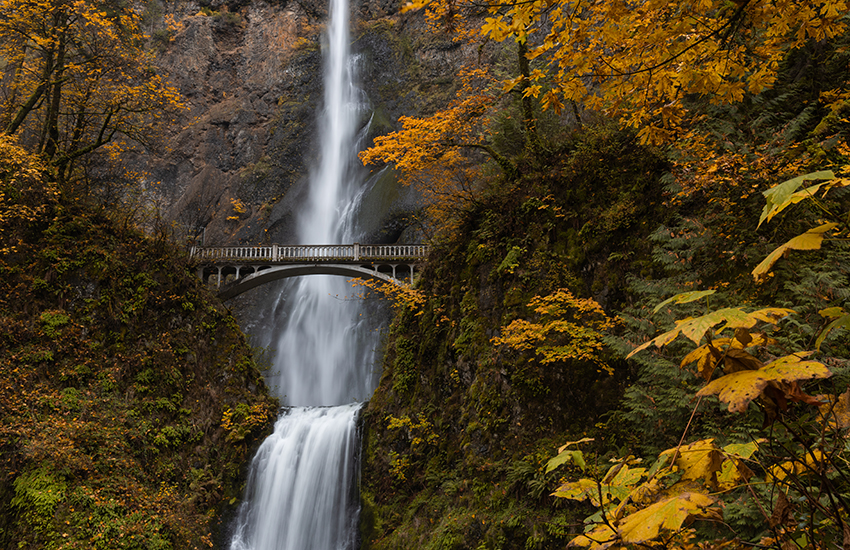 Posted September 30th, 2022
The Pacific Northwest is one of the most stunning regions in the world. Winter brings snow-capped peaks, spring brings nature's bounty, summer brings an array of festivals and events, and fall, our favorite season of all, brings absolutely jaw-dropping scenery. Because fall's glory is best enjoyed while fully immersed in it, we'd highly recommend a visit to the Columbia River Gorge. Here are all the best things to do in the Columbia River Gorge.
Best Things To Do In The Columbia River Gorge
The Columbia River Gorge is the largest National Scenic Area in America. It's 80 miles long and is most known for its waterfalls, hiking trails, stunning vistas, and views of the nearby Cascade Mountain Range.
It's also conveniently located near Portland, Oregon. So, while there are several options for accommodations or dining in and around the Columbia River Gorge, a short drive to Portland will give you even more options.
Troutdale, located on the eastern outskirts of Portland, is often used as a starting point for visitors to the Columbia River Gorge. In fact, locals refer to it as the "Gateway to the Gorge." It's home to museums, a mall, art galleries, and fine dining restaurants and is a popular place for visitors to spend their evenings outside of the gorge.
The real magic begins once you've arrived at the waterfall area along the Columbia River Highway. The winding road will lead you along the gorge with dozens of stops along the way for visitors to hop out of their cars and enjoy the waterfalls. Some include Bridal Veil Falls, Latourell Falls, Wahkeena Falls, and Multnomah Falls – arguably the most popular waterfall in the Columbia River Gorge.
Keep in mind, some of these waterfalls require a multiple-mile hike to reach them. So, make sure you're dressing appropriately for some hiking and selecting a trail that fits your abilities.
Outside of hiking, there are several other activities to enjoy in the area. Once you reach Hood River, you can go mountain biking, windsurfing, kayaking, and rafting, or take an air conditioning break and peruse the local boutiques and coffee shops.
The villages and towns along the gorge are also known for their hand-crafted beer, farm-to-table dining, and tasty wines.
The best things to do in the Columbia River Gorge are only enhanced by the magical fall foliage and comfortable temperatures. Are you ready to plan your trip to the Pacific Northwest? Allow us to help! We make it easy to ship your luggage ahead so you can travel bag-free through the airport.