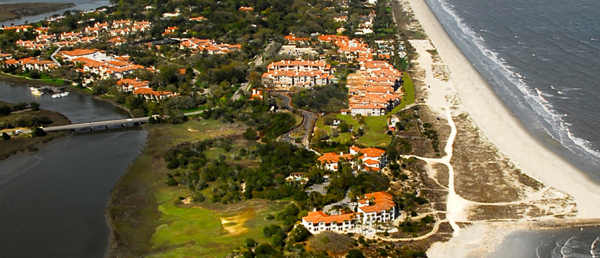 Posted November 2nd, 2013
Perched on the coast of Georgia is a resort the avid golfer won't want to miss. Sea Island is one of the top 75 golf resorts in the United States, with three championship golf courses – including the Seaside Course, home to the PGA Tour's McGladrey Classic. Each of these courses offers its own unique set of challenges as you wind your way around the different sections of the property.
When it is time for a break from golfing, explore Sea Island's plethora of fine dining options, like Southern Tide – the only beachside restaurant at the resort – or take part in one of their many outdoor activities. The open sea kayaking holds particular appeal for us here at Luggage Free, and between the horseback riding, fishing, kids activities, tennis and spas, there's something for everyone. To sweeten the deal, the resort offers a variety of accommodation options for you to choose from, so you can tailor the perfect experience for your stay.