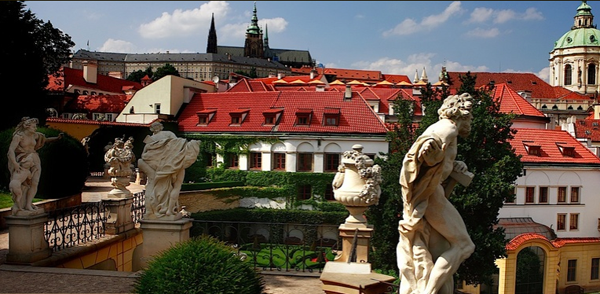 Posted November 2nd, 2013
Music may be a universal pleasure, but there are some among us – full disclosure, we totally belong in this category – whose love for music transcends rhyme and reason. If this sounds like you – have we got the dream hotel for you!
If you love music as much as we do, Prague's Aria Hotel should be at the top of your to-go-to list. They've got fifty-one luxury suites and rooms, all dedicated to a specific style of music or particular artist or composer – do you think you would prefer to stay in the Beethoven or Billie Holiday suite?
For the duration of your stay, you'll have access to the hotel's entire iTunes collection – which includes over 5,000 DVDs and CDs – via Apple TV conveniently located in your room. Outside of the room you can ask the concierge for a tablet and connect to the library from any public space on the property or visit the physical library which – you guessed it! – is dedicated almost entirely to music. That's our kind of library, to be sure.
If the whole musical theme isn't enough of a draw, the Aria staff's attention to detail, custom furnishings throughout, and great location in the heart of the Mala Strana District all seal the deal. Great music in a great city – what more could you ask for?