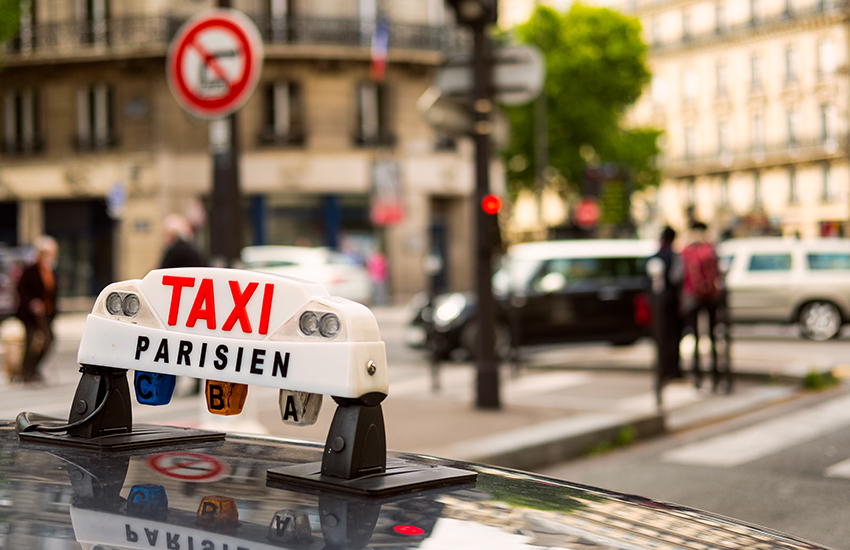 Posted August 4th, 2022
Your flights are booked, accommodations reserved, passports renewed, and you're ready for your international vacation! But, once you get there, how do you intend on getting around? Learn more about how to hail a taxi in popular cities around the world.
Learn How to Hail a Taxi
Barcelona, Spain
In Barcelona, taxis are usually black and yellow. You can wave your hand to alert the driver or simply locate a nearby taxi stand and wait in line for an empty cab.
Mexico City, Mexico
There's a rainbow of taxi colors in Mexico City including green, yellow, and pink. The best way to grab a taxi is to have your hotel call for a taxi as opposed to you hailing one off the street.
Paris, France
Taxis are similar to rideshare vehicles in that they aren't one specific color. However, you'll want to ensure that the taxi you hail has a Taxi Parisien sign to ensure it's legitimate. 
Rome, Italy
To learn how to hail a taxi in Rome, you should first note that most taxis are white and are marked with "SPQR." It's best to have your hotel phone for a taxi for you or utilize a rideshare app.
Tokyo, Japan
Tokyo makes it easy to hail a cab. In fact, each cab has a light indicating whether or not they are available. A green light means the cab is unavailable whereas a red light means the cab is empty.
London, United Kingdom
Cabs in London are black. And if the 'taxi' sign is lit up on the car, this indicates that the vehicle is available.
New York City, New York 
New York City is home to the iconic yellow taxi. Simply raise your hand to hail a taxi. If no light is lit on the cab, this means the car is currently occupied.