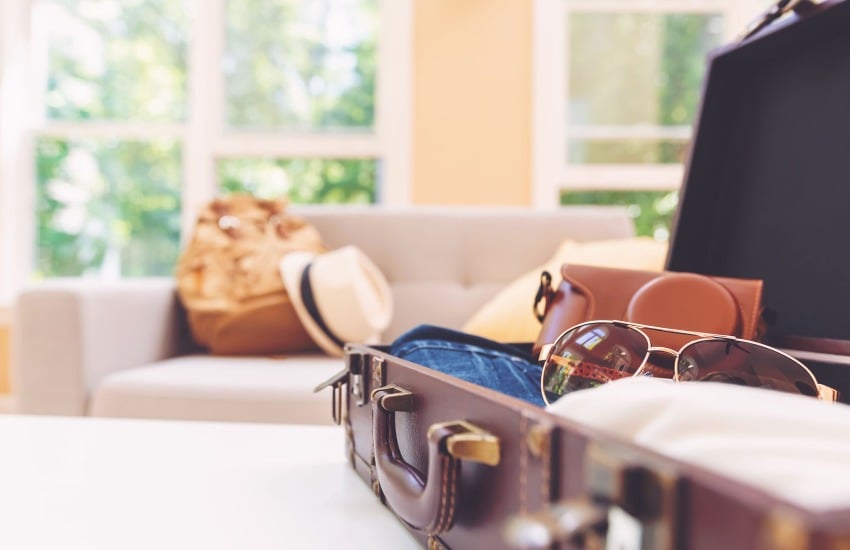 Posted November 23rd, 2021
Whether you're traveling for business or pleasure, alone or with the whole family, Luggage Free has the perfect luggage pickup solutions for you. Need your bags delivered overseas? No problem. Want to bring your golf clubs or skis along? We've got you covered. Have a family full of over-packers? Leave the heavy lifting to us. Enjoy your trip more than you have ever imagined when you utilize our luggage pickup service.
Luggage Pickup Service From Any Location
Take your vacation to the next level with the convenience and peace of mind that comes with Luggage Free's luggage pickup service. We will pick up your suitcase and any cumbersome gear like golf clubs, snowboards, and skis and seamlessly ship them to your destination — anywhere in the world.
Ship from your residence, office, hotel, resort, or any other location. Leave the frustration behind and let us pamper you with our premium luggage pickup service. You don't have to travel with baggage anymore. We offer top-notch service from your doorstep through to your final destination.
Did you know that when you ship your luggage with other services, some of them require that you set aside as many as six hours for their luggage pickups? Luggage Free only requires as little as a one-hour window (and that's primarily to account for traffic). Door-to-door service is available to all fifty states, Canada, and more than 180 countries and territories worldwide. 
Traveling through the airport on any day is hard enough with security screenings and crowds. Luggage Free helps you streamline the experience by shipping your luggage ahead. Breeze through security without having to lug your bags.
Let Luggage Free liberate your mind with cutting-edge tracking technology that knows where your bag is at all times and ensures safe, on-time delivery guaranteed. If you have any issues at all, just pick up the phone and contact our customer service representatives (actual people, not an automated system) who are available seven days a week.
Luggage pickup is the luxury service you never knew you needed. The only thing you need to do is pack your bag and make your way to your destination. Your luggage will meet you there, without you ever lifting a finger.