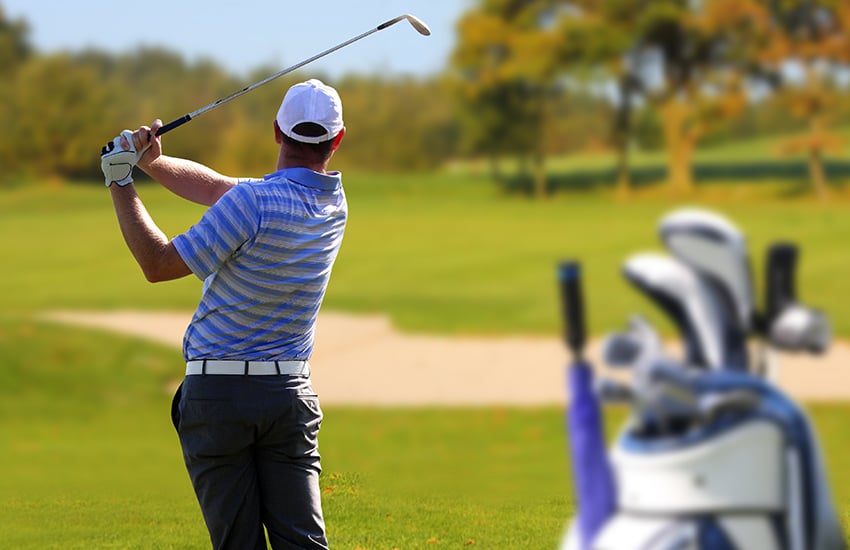 Posted June 30th, 2021
Traveling with golf clubs used to be difficult. But now, it can be the easiest part of your trip! In just three simple steps, you can easily play with your own golf clubs on every vacation. 
How to Take Your Clubs With You on Every Trip
1. Ship Your Golf Clubs Ahead
The easiest way to simplify traveling with your golf clubs is to ship them ahead of your arrival. Many travelers are tempted to leave their sticks at home or use rental clubs because of the hassle of traveling with golf clubs through the airport. But, when you ship your golf clubs to your destination, you can avoid carrying, checking, and claiming them at the airport.
2. Carefully Pack Your Clubs
When traveling with golf clubs, be sure to use bubble wrap, packing paper, or additional golf towels to protect your clubs in transit. If your club head(s) can be removed from its shaft, remove the head and place it in a pocket of your golf club. Consider adding a stiff arm to your bag when traveling with golf clubs, too, to protect your clubs should your bag be turned upside down. Please be advised your golf clubs must be packaged in a soft travel bag, hard case, or box when shipping them ahead.
3. Enjoy Traveling Bag-Free!
Breeze through the airport when you ship your golf clubs ahead! Ship your luggage with your golf clubs, too, for entirely bag-free travel through the airport. Each golf club shipment comes with an on-time delivery guarantee and access to tracking information at any time for added peace of mind. Learn more about traveling with golf clubs or generate a free quote today!