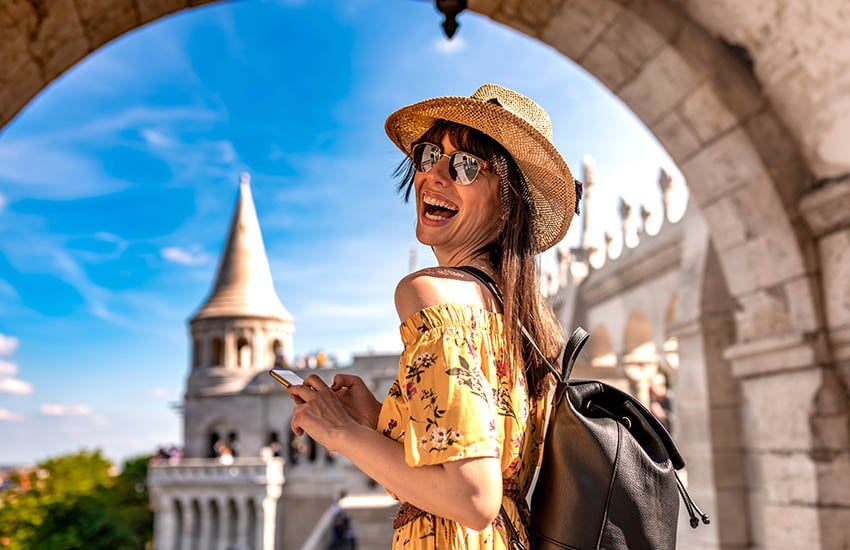 Posted July 7th, 2021
It's no secret airline baggage fees are increasing, and increasing fast. And if you thought the only way to avoid those fees was to cut down on your baggage, think again! Expert travelers are starting to travel without luggage. Traveling without luggage means no long bag-check lines, no stuffing your luggage into overhead compartments, and no waiting in large crowds at baggage claim. Here's how.
Ship Your Luggage & Start Traveling Bag-Free
A typical travel day involves dragging your bags from the parking lot to the terminal, from the terminal to your gate, and everywhere in between. Aside from all the heavy lifting, you're also likely to shell out significant dollars on airline baggage fees. If only you could start traveling without luggage entirely. Well, now you can.
Luggage Free makes traveling without luggage more convenient and more affordable than ever before. Simply pack your bags as you normally would for airline travel, and Luggage Free will collect your luggage from your residence, business, resort, or hotel. Looking to bring along your golf clubs or skis? Luggage Free also ships various types of sporting equipment so you can start traveling without luggage on every vacation.
Airlines mishandle or lose thousands of bags every year. Why risk arriving at your destination with no clothes? Luggage Free includes an on-time delivery guarantee with every shipment. $500 of complimentary value protection is also included on all shipments with the option to add up to $10,000 of coverage for a small fee.
Don't be the only one traveling with your luggage at the airport. Learn more about shipping your luggage ahead or generate a free quote and start traveling without luggage today!