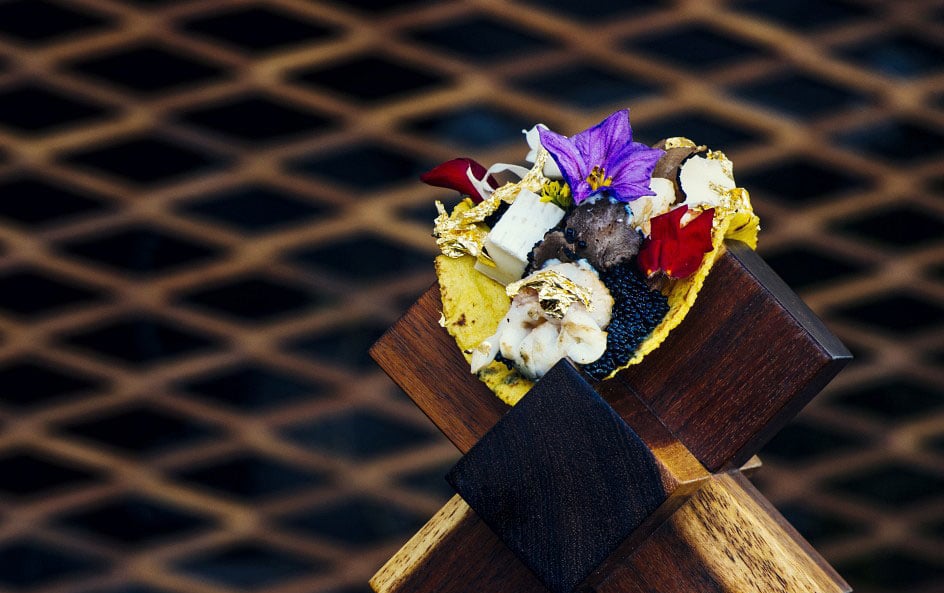 Posted March 6th, 2017
Who says street food isn't decadent? Visit these four locales for the most luxurious spins on casual classics.
When you dream about luxury dining, decadent steaks, carefully sourced sushi and prized truffles are bound to make an appearance. But what about street food? Tacos, burgers and pizza are now getting the five-star treatment making them some of the most sought-after — not to mention expensive — dishes in the world. From a $25,000 taco to a $5,000 burger, start salivating over our list of the world's most expensive street food.
Grand Velas Los Cabos
You may think you know the ins and outs of a taco; however, when you venture to new Grand Velas Los Cabos you'll discover a different take on the popular dish. The resort just introduced the world's most expensive taco at their on-site restaurant, Frida for $25,000. The culinary unicorn includes premium ingredients such as langoustine, Kobe beef, Almas Beluga caviar and black truffle brie cheese. It is topped with exotic salsa comprised of dried Morita chili peppers, Ley.925 ultra-premium añejo tequila and civet coffee. Did we mention it is served on a gold flake-infused corn tortilla? You can get it on its own, or super spenders can opt for hand-crafted white gold and pure platinum bottle of Ley.925 Pasión Azteca Ultra Premium Añejo for $150K.
Industry Kitchen
It's no surprise that in the city known for pizza you can score an uber luxurious version of the dish in Manhattan. Industry Kitchen's 24K pizza is named for the 24 carat gold leaf that is sprinkled like pepperoni over the pie. Other fine toppings include white stilton cheese, Ossetra caviar, foie gras and black truffles. The 24K pie will run you $2,000 and requires 48 hours notice to the restaurant.
Serendipity 3
The Midas Touch continues at Serendipity 3 in New York City with their $1,000 Golden Opulence Sundae. It is crafted with three scoops of Tahitian vanilla bean ice cream infused with Madagascar vanilla and covered in 23K edible gold leaf. The chocolate syrup is derived from melted Amedei Porcelana (one of the world's most expensive chocolates), and covered with chunks of rare Chuao chocolate. The sundae is then adorned with candied fruits from Paris, gold-covered almonds and marzipan cherries. There's more: Among the ice cream and accoutrements sits a tiny glass bowl of Grand Passion caviar, an exclusive dessert caviar, made of salt-free American Golden caviar, known for its sparkling golden color. It's sweetened and infused with fresh passion fruit, orange and Armagnac. The sundae is topped with a gilded sugar flower and sprinkled with small flakes of more edible gold. Like the 24K pizza, this sweet treat also requires 48 hours notice.
Fleur by Hubert Keller
It's go big or go home across the board when you visit Las Vegas and that also holds true for the food. Inside the Mandalay Bay Hotel at Fleur by Herbert Keller you can sink your teeth into what currently is one of the most pricey burgers in the world. The Fleur Burger 5000 weighs in at $5,000 and in addition to a Wagyu beef patty topped with foie gras and black truffles in a brioche truffle bun, you get a bottle of 1995 Chateau Pétrus to wash it down — a perfect pairing.
Photo courtesy of Grand Velas Los Cabos