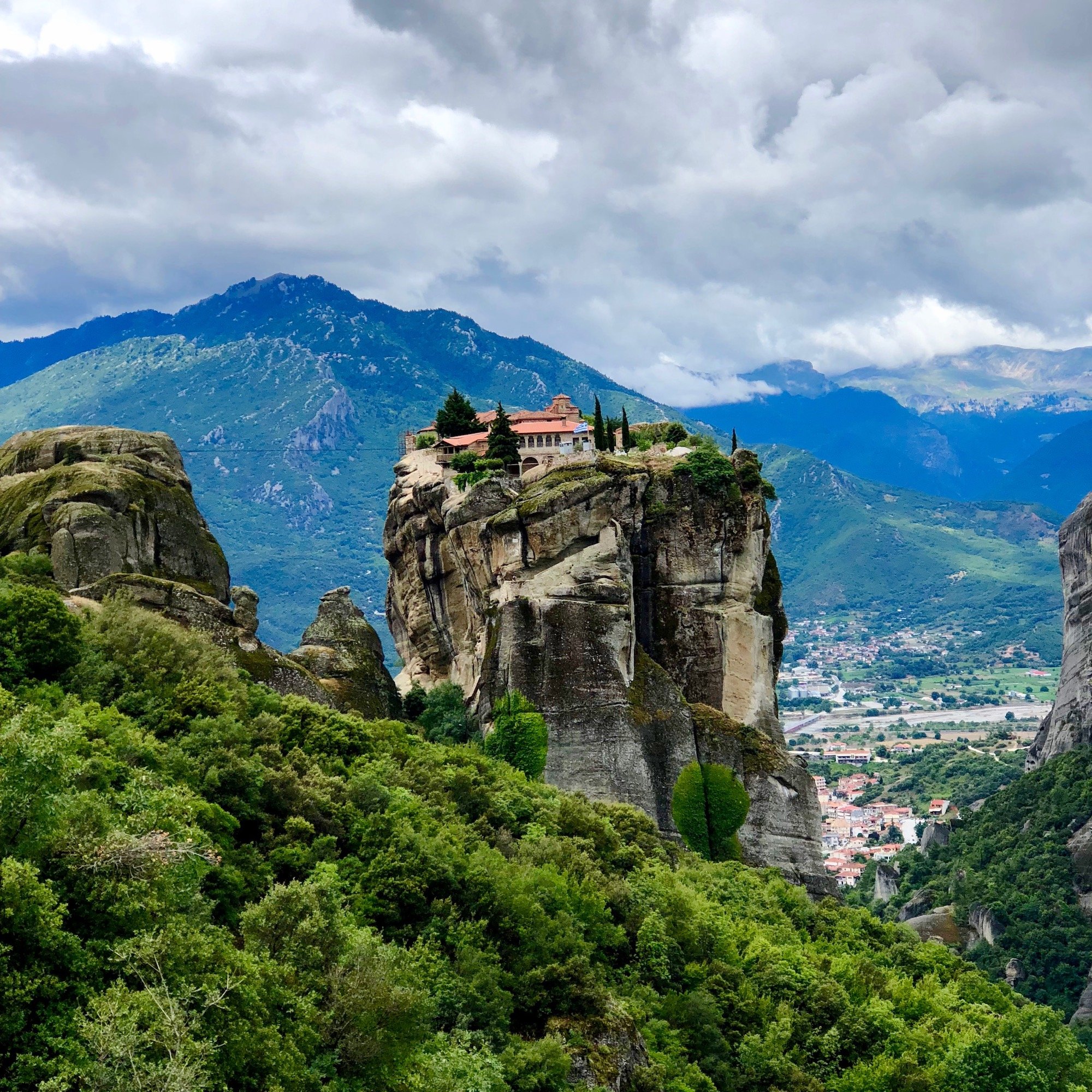 Posted July 25th, 2019
Ditch the summer crowds and enjoy shoulder season at these enticing fall travel spots.
While summer and vacation are synonymous, fall just might be the best season to get away from it all. Comfortable seasonal temperatures and fewer crowds make exploring normally crowded vacation destinations a breeze. Want to know where to travel this fall? Check out our list of six top fall vacation destinations.
Montreal, Canada
Early fall is the perfect time to explore all that this cosmopolitan Canadian city has to offer. The fall season brings plenty of festivals, along with comfortable temperatures to enjoy outdoor sights like Mount Royal Park. It's also the perfect time to stroll down Rue St-Denis and shop for everything from obscure records to stylish wares, and take a leisurely break at one of the many cafes.
Greece
With still swimmable seasonal temperatures, travelers can have normally crowded beaches to themselves up until about mid-October. This shoulder season also sees a significant pice drop in lodging rates after the masses have all headed home from their summer travel. It's also a perfect time to explore the cultural and delicious dinning offering in the cities of Athens, Thessaloniki, and beyond.
Jackson Hole, Wyoming
Have the great outdoors at the ready. This is the perfect time of year to get out and enjoy the endless opportunities that nature provides. Hike the Grand Teton Mountains, soak in hot springs, and drop in to any of the fall festivals happening this time of year.
Big Sur, California
There's never not a beautiful time to visit Big Sur. The pristine stretch of California coastline takes any visitor away from it all. With cell phone reception hard to come by and only the forest and waves demanding your attention, this is truly a place to get away from it all and enjoy all that nature has to offer. But visiting in fall has its perks: whales migrate through the Pacific Ocean in early fall, while monarch butterflies settle into the area — especially the eucalyptus trees in Andrew Molera State Park — until January.
San Miguel de Allende, Mexico
The colonial city in Central Mexico has been a UNESCO World Heritage Site since the end of World War II. With mild temperatures and less crowded conditions, fall is the perfect time to enjoy the colonial city's boutiques, galleries, thermal hot springs, and upscale restaurants. Spend your afternoons lazily strolling its cobble stone streets, shop for pieces by local artists, and spoil yourself at one of its luxury hotel spas for indulgent treatments.
Morocco
Wandering the souks and setting out on a camel trek has never been more enticing, especially durning the mild weather of the fall months in Morocco. Soak up local culture in the larger cities of Marrakesh, Casablanca, and Fez, while planning to escape to sleepier spots like Chefchaouen and Essaouira. This is the perfect time to visit sights like the fortress of Ait Benhaddou, or set out to sleep under a sky full of stars in the Sahara Desert.
Photo by Christina Xenos