Both Luggage Forward® and Luggage Free have been providing door-to-door luggage delivery service for many years. Being among the original luggage shipping companies, the two are often compared. Though both are full service luggage shipping companies, there are some significant differences which we've outlined below.
pricing model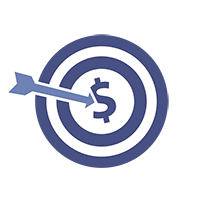 retrieval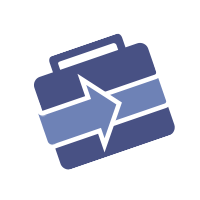 on-time guarantee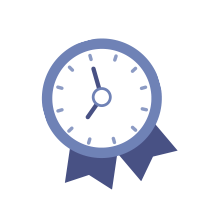 insurance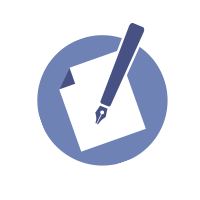 exact pricing
Luggage Free charges per pound, so you only pay for what you send. 36lb bag? You pay for 36lbs, period.
Check Pricing

full or self-serve
Luggage Free offers retrieval at no charge, or a full service option for $50 that includes wrapping your luggage in protective packaging.
industry leading
Every bag shipped with Luggage Free is guaranteed to arrive on time or there is no charge, plus you will immediately receive up to $500 of expense reimbursement.
grand standard
Luggage Free offers $1000 standard insurance with every shipment.
Luggage Forward
forced grouping
Luggage Forward has large price categories often leaving you to pay for weight you didn't necessarily send. 26, 36, or a 46lb bag? All the same price.
no wrapping
Luggage Forward offers retrieval at no charge, or a time specific retrieval for $49 but neither option offers luggage wrapping.
second best
Luggage Forward also has an on time guarantee but will reimburse you only up to $200 per day for expenses (up to a maximum $500).
standard
Luggage Forward offers $500 standard insurance for each piece.
Price Comparison
We've gathered pricing information so you don't have to.
PRICE COMPARISON
(NYC to Los angeles, One-Way Rates)
Luggage Free
Luggage Forward
Next day by 10:30am
30 lb. bag
$174
n/a
40 lb. bag
$232
n/a
Next day by 5pm
30 lb. bag
$157.50
$209
40 lb. bag
$210
$209
2 Day
30 lb. bag
$135
$179
40 lb. bag
$180
$179
3 Day
30 lb. bag
$120
$119
40 lb. bag
$160
$119
5 Day
30 lb. bag
$66
$99
40 lb. bag
$88
$99
PRICE COMPARISON
(40lbs, One-Way Rates, 5-7 Business Days)
Luggage Free
Luggage Forward
USA – Hong Kong
$284
$354
USA – New Zealand
$286
$379
Australia – USA
$286
$374
St. Barts – USA
$216
$304
United Kingdom – USA
$254
$304