Simplify Your Life with Luggage Shipping
Learn More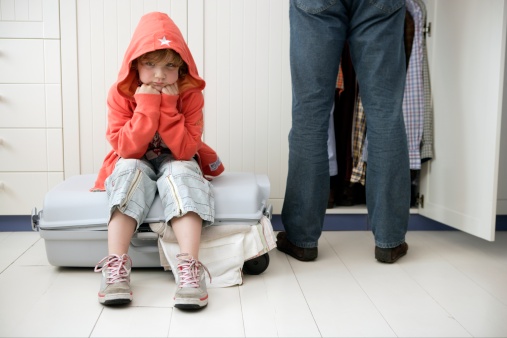 While researching other luggage shipping companies you've most likely discovered that the process isn't turn-key. Many of them require you to go to endure the hassle of hauling your bags to a storefront; or worse, drive to an airport, endure traffic, pay to park your car, and succumb to the chaos of the surroundings. If this seems like a pain, we agree. Luggage Free eliminates all those obstacles. Using our service is like employing a personal concierge. From the moment you place your transport request, we're at your service. We pick up your baggage, at home, at work whether it's heavy or just too bulky for simple transport. Why ask anyone else? Ship bike gear, ski gear, golf clubs and more without worrying about how you're going to lug it all yourself.
Another Reason You Might Want To Consider Luggage Delivery Professionals
Are you in the middle of a terrible break up? Need to move your things in a flash? Focus your energy on you and how to make yourself happy and don't worry about the logistics of getting your stuff of our your ex's place. Just hire Luggage Free's professional courier services. We will send a baggage courier to pop over, pick up your belongings, and get you on your way. Now you get to focus on moving on — without physically moving your belongings. Customers review Luggage Free highly with good reason; we deliver!
What is the difference between the best professional courier services?
Luggage Free fully understands that customers have choices when it comes to the best baggage delivery services. Some are established, while others are startups attempting to mimic our services and cutting corners wherever possible. What sets Luggage Free apart from the competition — besides our trusted name and highly established reputation in the industry — is the many perks we offer. The white-glove experience starts with our renowned baggage pickup: it's quick and easy as you choose the time and location for punctual pickup, at your convenience. We continually track and update you on your luggage's whereabouts via your preferred method of communication, and take care of custom's documentation when shipping luggage internationally.
Looking for the best in the business when it comes to luggage shipping companies? We're pleased to make your acquaintance.  The Wall Street Journal admires our work, and we know you will, too. Let us show you how professionally your luggage can be handled. Our prices and service outshine our competitors, yet we still stand out as the best. Give us a call and find out for yourself!