Luggage Free was created to specialize in nothing other than luggage delivery.
The result is our inate ability to focus on nothing other than you and your luggage experience.

We'll send a courier to your to your home, office, hotel, or cruise ship to collect your bags. That's the last you need to think about your luggage until you arrive at your room.
Luggage Free is a specialty service offering you the option to send luggage ahead to nearly any destination, worldwide, to avoid the inconvenience of carrying, checking and claiming bags - even going through customs. On-time delivery is guaranteed, allowing you the ability to avoid unnecessary aggravation, save time, and protect your possessions - simply and in style.
Use your newfound time and freedom to relax in the airport lounge, head straight off the plane to a shopping district or dinner, or maybe prep your carry-on for the beach!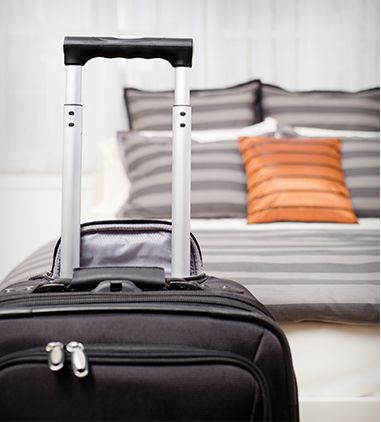 We ship more than just luggage
trusted in the travel industry
Many of the world's top leisure brands rely on us to provide their clients with a world class luggage shipping experience. Featured Partners
Our customers concur. Customer Reviews

"I appreciate the simple process to get my items shipped. The tracking communications was very convenient as well. Thanks!"
-Robert
Step off the plane into your vacation