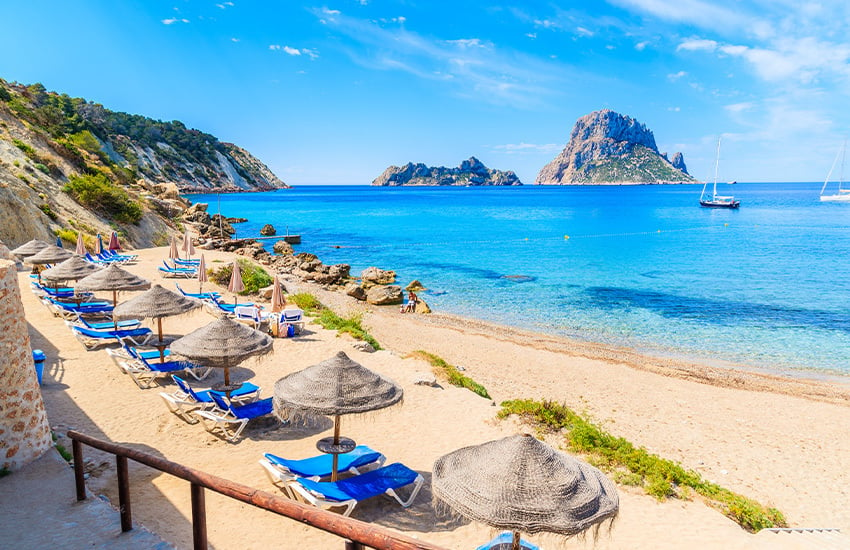 Posted May 25th, 2023
There's something undeniably enchanting about seaside towns and villages. The combination of stunning coastal views, refreshing ocean breezes, and a relaxed atmosphere creates the perfect setting for a luxurious getaway. Allow us to take you on a journey through ten of the most stunning seaside towns and villages around the world. Whether you're seeking a tranquil beachside escape or an indulgent coastal retreat, these seaside destinations will captivate your senses.
Most Beautiful Seaside Towns and Villages Around the World
1. Positano, Italy
Nestled on Italy's breathtaking Amalfi Coast, Positano exudes charm with its pastel-colored houses cascading down the cliffs towards the sparkling turquoise sea. Enjoy fine dining, high-end boutiques, and the stunning Spiaggia Grande beach – a favorite among jet-setters.
2. Saint-Jean-Cap-Ferrat, France
Saint-Jean-Cap-Ferrat is a haven of luxury and natural beauty. It's located on the renowned French Riviera and boasts glamorous villas, exquisite gardens, and secluded beaches. This exclusive enclave attracts travelers seeking a refined seaside retreat.
3. Santorini, Greece:
Known for its dramatic cliffside villages and mesmerizing sunsets, Santorini is a postcard-perfect destination in the Cyclades. Experience the epitome of luxury in the island's boutique hotels, relish Mediterranean cuisine, and explore the cobblestone streets of Oia for unforgettable vistas.
4. Bora Bora, French Polynesia:
A true tropical paradise, Bora Bora is synonymous with luxury. Its crystal-clear lagoons, overwater bungalows, and pristine white-sand beaches create an idyllic backdrop for relaxation and romance. Indulge in spa treatments, snorkeling adventures, and sunset cruises for an unforgettable escape.
5. Cape Town, South Africa:
Perched at the edge of the African continent, Cape Town offers a unique blend of natural beauty, vibrant culture, and luxury amenities. With its stunning beaches, award-winning vineyards, and iconic Table Mountain, the city caters to the most discerning travelers seeking an upscale coastal experience.
6. St. Barts, Caribbean:
Favored by celebrities, St. Barts is an exclusive Caribbean island known for its pristine beaches, designer boutiques, and luxurious villas. Dive into the crystal-clear waters, savor gourmet cuisine, and embrace the glamorous beach club scene that epitomizes this tropical haven.
7. Malibu, California, USA:
From its iconic beaches to its upscale beachfront properties, Malibu offers a blend of natural beauty and refined living. Enjoy world-class surfing, visit the famed Getty Villa, or indulge in seaside dining with panoramic ocean views.
8. Portofino, Italy:
Nestled on the Italian Riviera, Portofino is a picturesque fishing village renowned for its colorful waterfront, luxury yachts, and charming atmosphere. Stroll along the promenade, explore designer boutiques, and savor fresh seafood while taking in the breathtaking views of the Ligurian Sea.
9. Byron Bay, Australia:
A coastal gem on Australia's easternmost point, Byron Bay exudes a laid-back yet luxurious vibe. With its pristine beaches, lush hinterland, and trendy cafes, it offers the perfect blend of relaxation and sophistication. Unwind at a luxury resort, indulge in wellness retreats, and enjoy the region's vibrant arts and music scene.
10. Ibiza, Spain:
Known for its vibrant nightlife and stunning beaches, Ibiza also offers a luxurious side that attracts travelers seeking both excitement and tranquility. Discover hidden coves, dine at world-class restaurants, and enjoy the island's upscale beach clubs, combining relaxation and entertainment in one stunning destination.
These ten stunning seaside towns and villages around the world promise a unique blend of opulence, breathtaking views, and unparalleled experiences. So, if you're yearning for a luxurious seaside escape, these destinations are sure to fulfill your desires and create unforgettable memories that will last a lifetime.