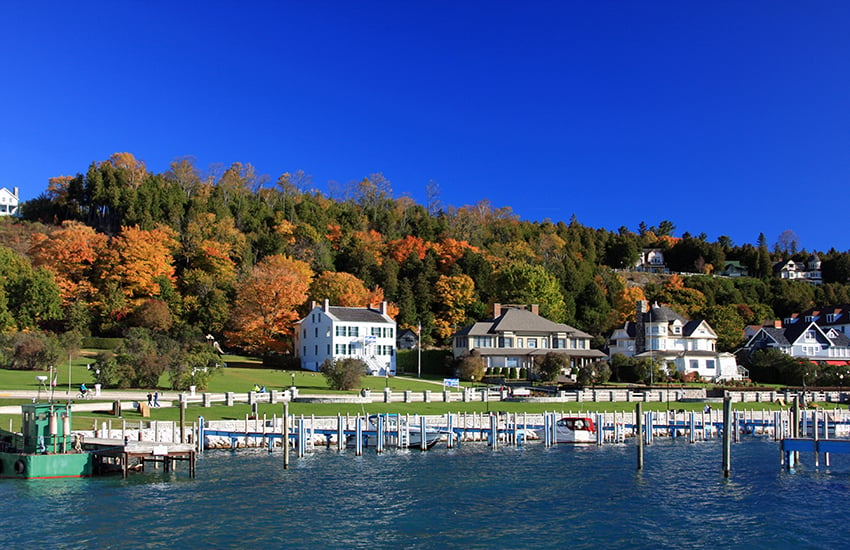 Posted October 24th, 2022
You don't always need to plan an extravagant vacation to a major city. In fact, a small-town getaway often offers everything you could wish for like cozy accommodations, world-class cuisine, and plenty of activities to enjoy. From turquoise waters and sandy beaches to charming architecture and welcoming locals, we've gathered all of the most beautiful towns in America you'll love exploring.
Most Beautiful Towns to Visit in the U.S.
1. Carmel-by-the-Sea, California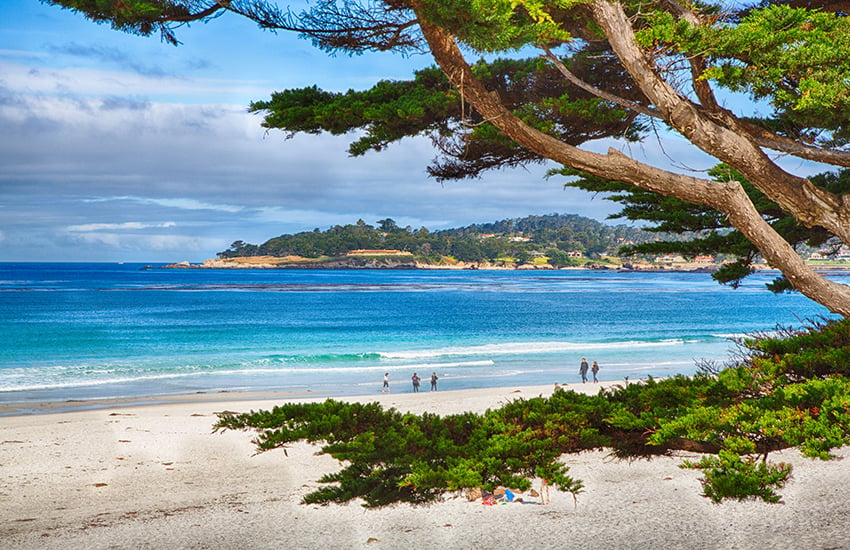 Located on the Monterey Peninsula, Carmel-by-the-Sea is a charming small town complete with art galleries, quaint boutiques, cozy inns, and, of course, a magnificent beach! It's often referred to simply as Carmel and remains a popular destination for wine-tasting, hiking, and more.
2. Rockport, Massachusetts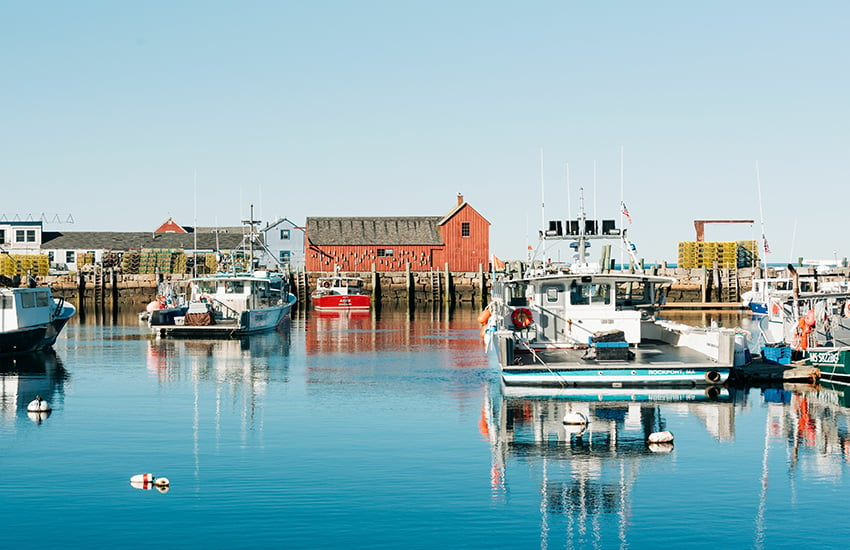 Rockport may be small in size, but it's big on fun. It's one of those picture-perfect, classic New England towns complete with dazzling coastal spots, art galleries, and restaurants serving up delicious fresh seafood. It's easily accessible, too, and located just one hour north of Boston.
3. Sedona, Arizona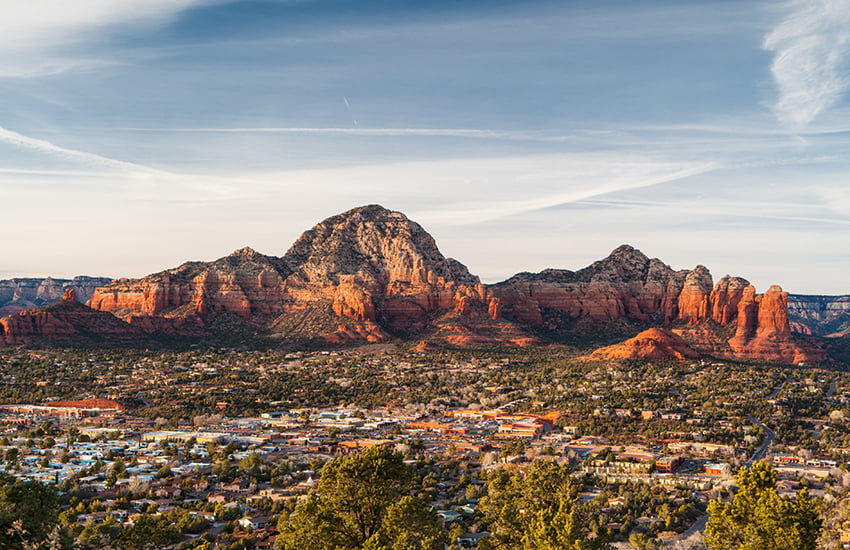 Sedona is not only one of the most beautiful towns in America, but it's a great year-round destination. Its warm climate and stunning red-rock scenery are a couple of reasons it attracts so many visitors. The city is also a hotspot for spiritual wellness because of its handful of energy vortexes.
4. Naalehu, Hawaii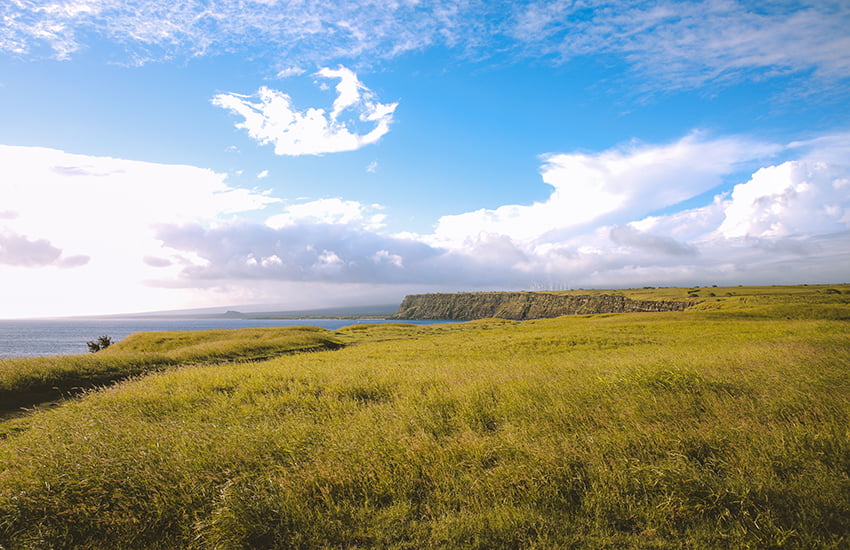 Key West, Florida is considered the southernmost point of the continental U.S. And Naalehu, Hawaii is regarded as the southernmost town in the U.S.! There aren't many things to do in Naalehu, but its black-sand beaches are certainly worth a visit.
5. Avalon, California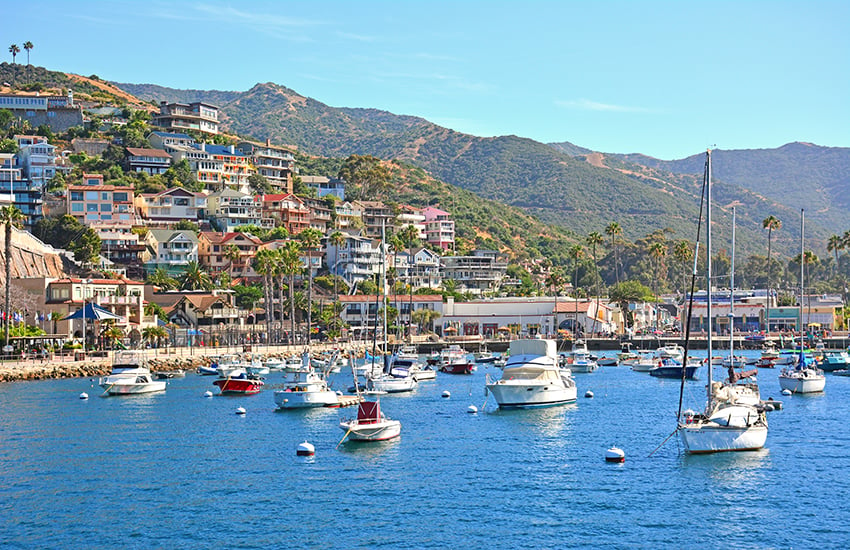 Avalon is actually the only incorporated city on Catalina Island just off the coast of California. It boasts a European vibe with pristine beaches, vibrant marine life, and more. The island is reachable by helicopter or ferry.
6. Charleston, South Carolina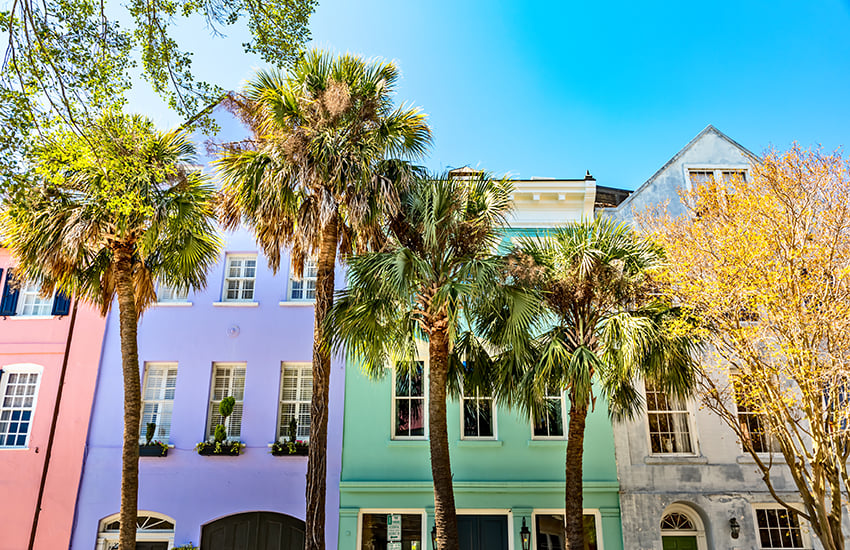 Cobblestone streets, antebellum architecture, tasty southern cuisine – few places compare to Charleston, South Carolina! This southern city is a hub for art lovers, history buffs, shopping enthusiasts, and truly anyone looking for a unique vacation.
7. St. Augustine, Florida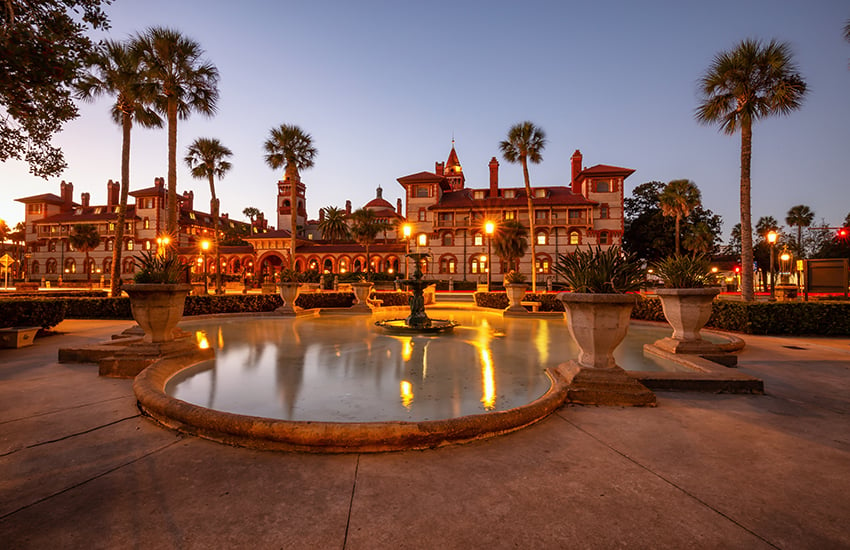 St. Augustine, Florida is one of the most beautiful towns in America. And it's also the oldest town in the nation, too! On your visit to St. Augustine, be sure to explore the area's Spanish architecture, 17th-century fort, and nearby beaches.
8. Woodstock, Vermont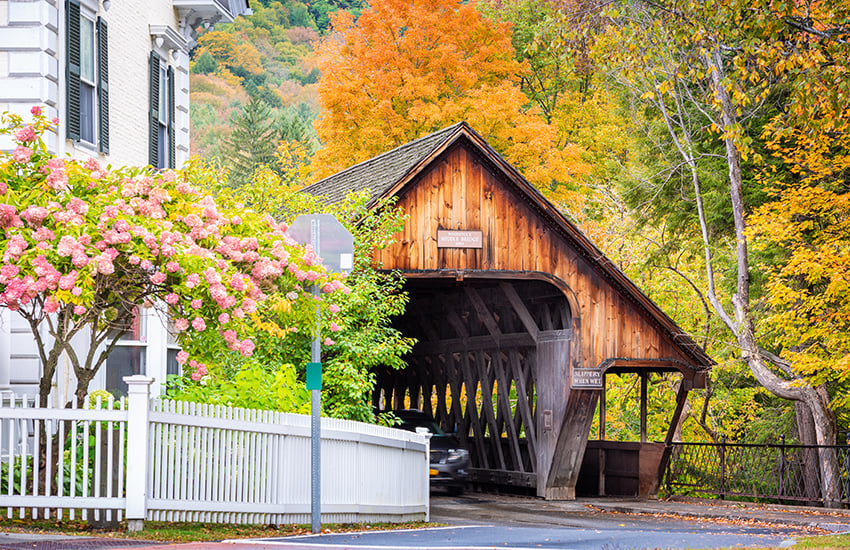 There's nothing quite like a stroll down Main Street… Especially in Woodstock, Vermont where streets are lined with impeccably preserved homes and all the New England charm you could wish for. The city really comes to life during fall, when a blanket of reds and yellows surrounds the city.
9. Telluride, Colorado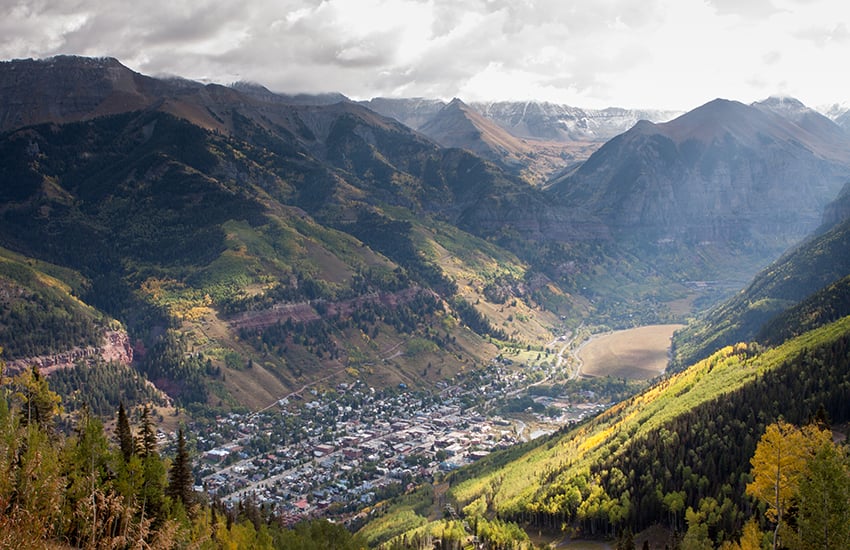 This former mining town is now a skier's paradise. And a hikers paradise depending on the season! Needless to say, Telluride has something for everyone. The alpine town is surrounded by towering peaks that are the ideal setting for anything outdoors. Back in town, great shopping and dining await!
10. Whitefish, Montana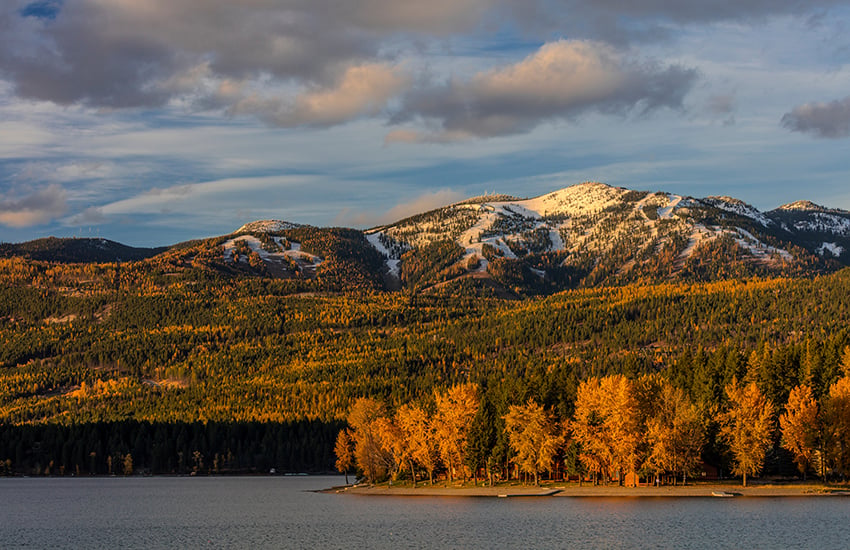 Located in the Rocky Mountains, this resort town is yet another premier year-round destination. It serves as a gateway to nearby Glacier National Park and offers an array of other attractions.
11. Stowe, Vermont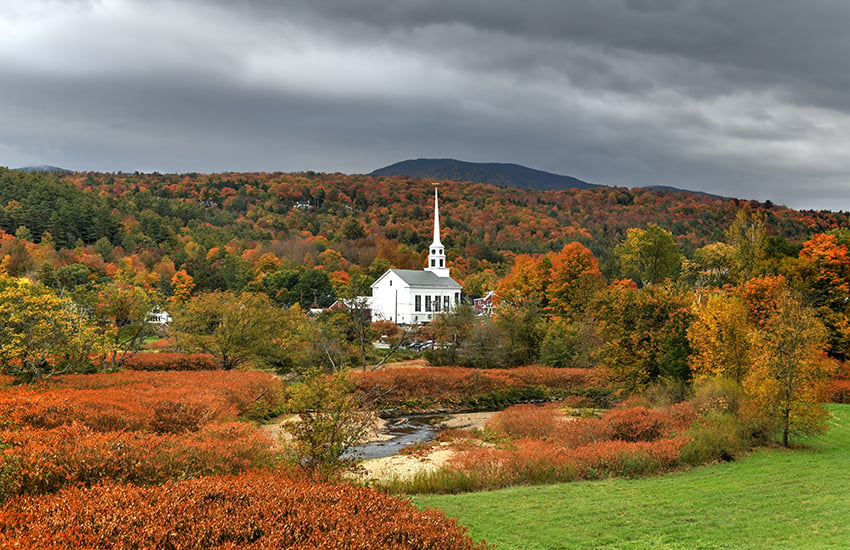 We've talked a lot about that classic New England charm, and Stowe, Vermont is yet another destination that excels at it. With its quaint Main Street and towering white steeple, this mountain town looks like it's straight out of a romance movie! Visitors to the area enjoy shopping, dining, skiing, and hiking the nearby Mt. Mansfield.
12. Boone, North Carolina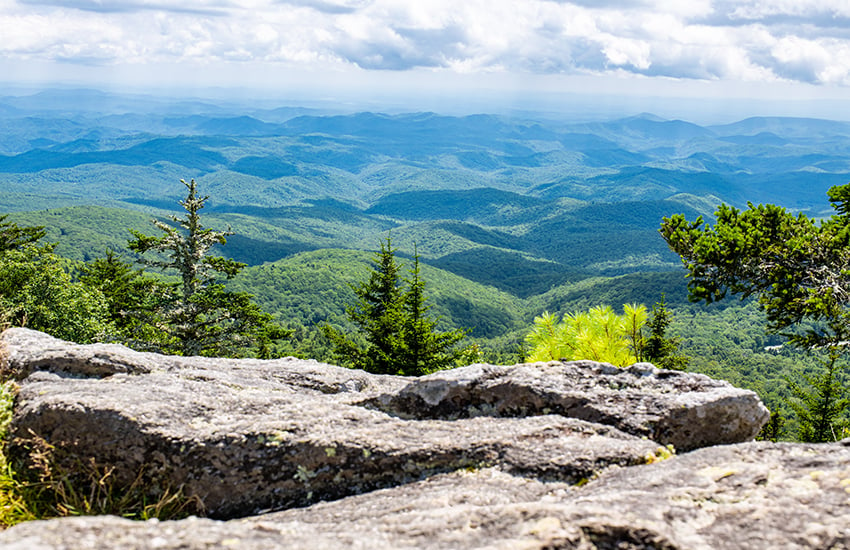 Boone, North Carolina is nestled among the Blue Ridge Mountains in the western part of the state. It's a great spot to visit if you're into hiking or biking and it's also a great destination for art lovers as the area is home to several galleries.
13. Mackinac Island, Michigan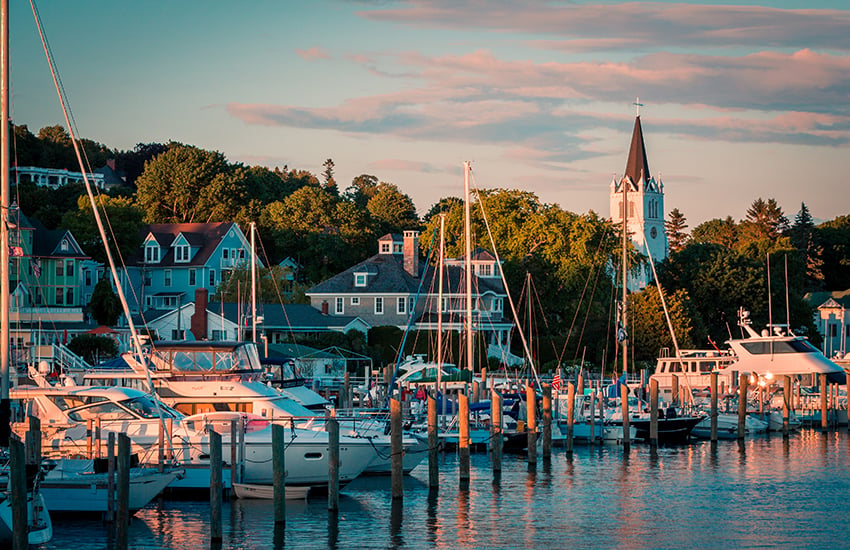 Mackinac Island is one of the most unique and most beautiful towns in the U.S. The island is home to a small population of about 500 people. But, thousands of visitors flock to Mackinac throughout the summer. One of the most charming aspects of the area is its car-free streets leaving horse-drawn carriages as a popular mode of transportation.
14. Bar Harbor, Maine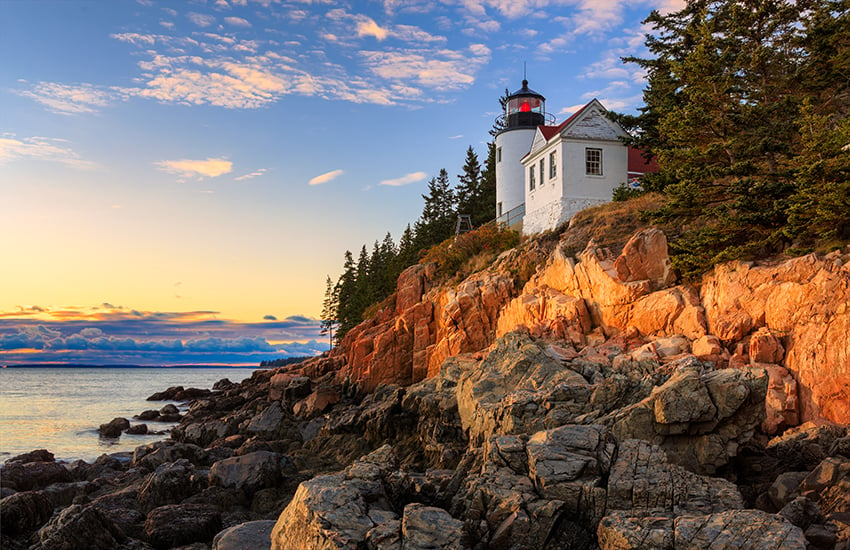 Bar Harbor is one of the best places to visit in Maine. It offers a truly unforgettable seaside experience with fresh seafood restaurants, artisan shops, and it's also home to the grand and gorgeous Acadia National Park.
Ready to travel to the most beautiful towns in America? Count on Luggage Free to help you get there stress-free and bag-free by shipping your luggage ahead.