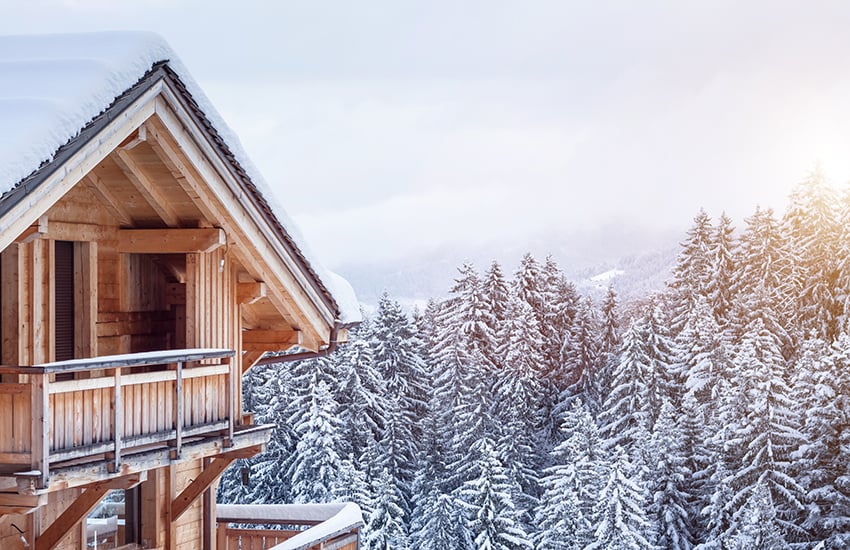 Posted January 9th, 2023
Are you ready for a winter getaway all to yourself? Consider purchasing a home away from home! These are the best places to buy a winter vacation home in the U.S.
The Best Places to Buy a Winter Vacation Home in the U.S.
Mammoth Lakes, California
Mammoth Lakes is one of the best places to buy a winter vacation home. But, it's a home you can use year-round, too. Winter means incredible skiing and snowboarding conditions, ice skating, tubing, sledding, and nearly any other winter sport you're interested in. However, comfortable temperatures in spring, summer, and fall mean perfect conditions for hiking or biking among the Sierra Nevada mountains, fly fishing, kayaking, camping, and so much more. It's truly an outdoor enthusiast's dream come true.
Steamboat Springs, Colorado
Named after its therapeutic geothermal hot springs in the area, Steamboat Springs is a winter haven. We all know Colorado is one of the best states in the U.S. for winter sports, and Steamboat Springs is no exception! While skiing and snowboarding will certainly be on your itinerary, consider other things to do in the area. You can take a hot air balloon ride above the peaks, explore the area's art galleries, or visit Fish Creek Falls (a frozen waterfall).
Killington, Vermont
We're heading to the Green Mountain State with our next pick. But, when winter comes, the mountains are anything but green! Under a blanket of white, powdery snow, Killington, Vermont is a winter wonderland. Killington is known for its cross-country ski trails and great terrain, but there's plenty to do off the mountain, too.
Big Sky, Montana
Home to the biggest skiing in America, most people buy a winter vacation home in Big Sky to take advantage of its abundance of winter sports! There are the obvious ones like skiing and snowboarding. There's also tons of backcountry skiing for the more advanced riders. For a slower day, consider wildlife watching, visiting craft breweries, or even taking a trip to Yellowstone National Park. 
Vail, Colorado
This posh European-inspired alpine town is a great destination for a second home. It's one of the most sought-after seasonal areas in the nation. After a day of skiing and snowboarding, you can stroll Vail's walkable downtown with heated streets and explore the city's boutiques, fine dining restaurants, bars, spas, and so much more!
Are you ready to purchase your winter vacation home? Count on Luggage Free to help you transport your belongings to and from your home away from home. Learn more about shipping your luggage ahead or get a free quote today.