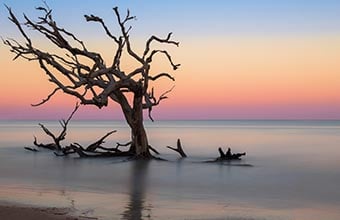 Posted June 18th, 2020
Nestled on the eastern seaboard of Georgia lies historic, Jekyll Island. Known for its miles of sandy beaches, making for the perfect blend of southern charm and pure serenity for a summer getaway.
1. World-Renowned Restaurants
From the fried shrimp at Driftwood Bistro to the PO boys at Zachry's Riverhouse, finding a restaurant for any meal is easy.
Deciding where to take your cravings is another story. So, we encourage you to plan ahead by choosing where you want to dine in advance. 
And, if you can call ahead for a reservation, definitely don't think twice about it. Since restaurant seating is currently limited, it may be difficult to get into places, especially during prime lunch and dinner time.
2. Biking Trails for Miles
If you're an avid biker, we recommend biking new terrain on the island.
With miles of trails, known as the 'Trail System', you'll be sure to enjoy every second of the ride. Don't forget to take some time to soak up the pristine scenery!
3. Nature and Outdoor Activities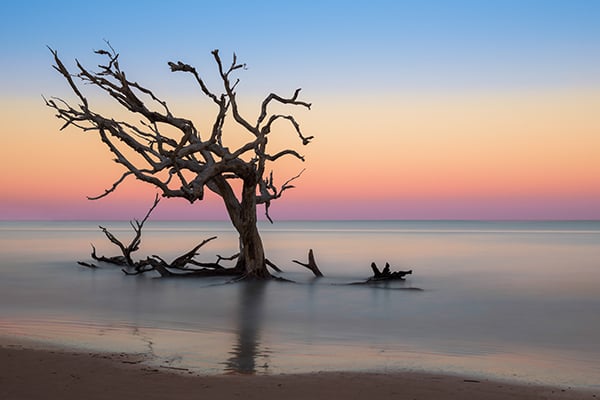 Expand your horizon by visiting Georgia's only recreational and rehabilitation center for Sea Turtles. The Georgia Sea Turtle Center is the perfect spot to visit for ocean lovers and children alike. 
Driftwood Beach is a must-visit. With breathtaking pieces of driftwood sprawled throughout the beach, you'll find yourself falling even deeper for the beauty of nature.
4. Beautiful Beaches
With 6 public beach access points available throughout the island, finding the ideal landing spot for the day will be no daunting task.
During your visit, we highly recommend spending a few days soaking up the sun, all while enjoying the spectacular Atlantic Ocean breeze.
Public Beach Access Points:
Oceanview Beach Park, crossover #26

Great Dunes Park, crossover #32

Beach Village, crossover #38

Corsair Beach Park, crossover #43

Glory Beach, crossover #60

St. Andrews Beach, crossover #67
5. Championship Golf
What better location to take your golf game to another level than Jekyll Island?  Known for first-class golf, you can tee-up on three 18-hole championship courses and one 9-hole course.
And if your kids are looking to join you, The Pine Lakes Course is renowned as one of the only courses providing an even playing ground for all ages.
---
As Jekyll Island lifts travel restrictions, we can't but help encourage you to take your next trip here. And, don't forget to utilize our luggage shipping services to travel baggage free. We'll even help send your trail bike for your ride on the Trail System and your golf clubs for a few rounds. Grab a quote today for your next trip today.