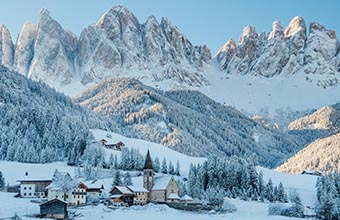 Posted November 3rd, 2020
With brisk temperatures, runny noses, and iced windshields, we understand that a snowy winter vacation isn't for everyone. But, there's still reason enough to head outdoors at these stunning winter destinations where the landscape comes to life after a dusting of snow.
The Dolomites, Italy
Located in northeastern Italy, this popular vacation destination becomes a haven for winter sports lovers once the chill and snow settle in. The Dolomites' mountain peaks make for the perfect backdrop to a day on the slopes. The villages are also notorious for their charming Christmas markets sprinkled throughout the regions in December.
Lake Bled, Slovenia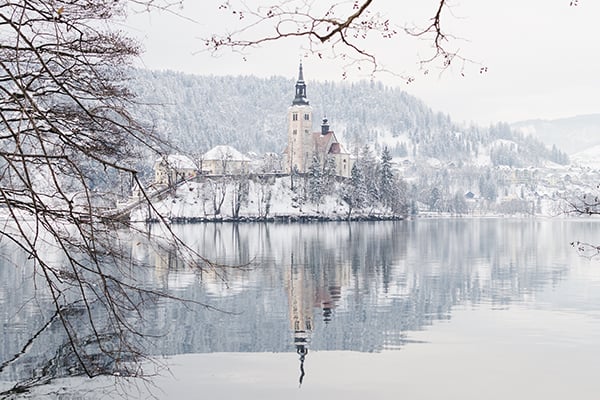 Like something out of a storybook, Lake Bled's beauty is only magnified throughout winter.
While many travelers and photographers flock to the area purely for the spectacle, there are plenty of winter activities to partake in at Lake Bled. The lake occasionally freezes over, allowing for ice skating around the stunning church at the heart of the water. Other activities include skiing and snowboarding on the surrounding slopes of the Alps.
Mt. Fuji, Japan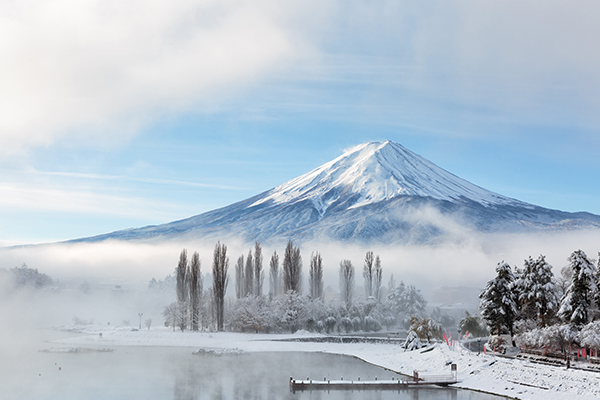 Mt. Fuji, an active volcano, is Japan's tallest peak at almost 12,400 feet. Its snow-capped peak has the most visibility throughout the winter months when the air is clearer. The sacred volcano is one of three throughout the nation and hikes to the summit remain popular among travelers to the area.
New York City, New York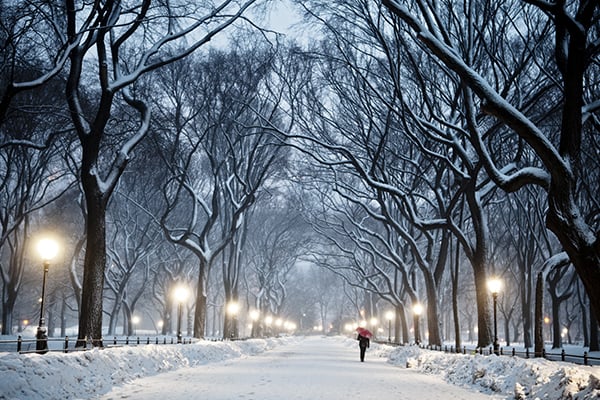 With a few inches of snow, the occasionally intimidating facade of New York City takes on a new light. Roam the tree-lined streets of central park, ice skate in Rockefeller center, and experience all of the joy that comes with the beauty of New York throughout winter.
Salzburg, Austria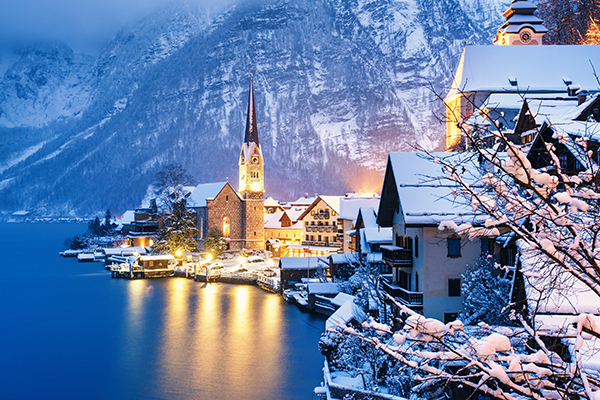 With twinkling lights and the smell of gingerbread cookies wafting through the Christmas markets, there's no place more magical than Salzburg during winter. Handmade gifts, stunning decorations, and delicious tastes are all available at these Austrian markets. 
Neuschwanstein Castle, Germany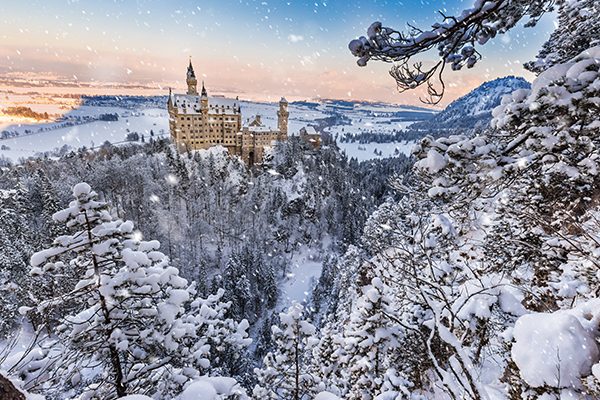 This 19th-century palace, nestled in the mountains of Germany, is something out of a fairytale. Created by King Ludwig II of Bavaria, the castle's beauty inspired those depicted in both Sleeping Beauty and Cinderella. Experience the magic yourself with a public tour of the palace and its scenic views. 
---
Ready to escape to your winter wonderland? Ship your skis, snowboard, snow boots, and luggage ahead so you can travel bag-free and stress-free to your winter destinations this holiday season.