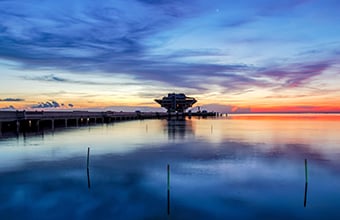 Posted August 17th, 2020
Labor Day is almost here and for many travelers, its the last taste of summer before Autumn arises. Escape to one of our seven locations for the long holiday weekend before the season starts to change.
Santa Barbara, California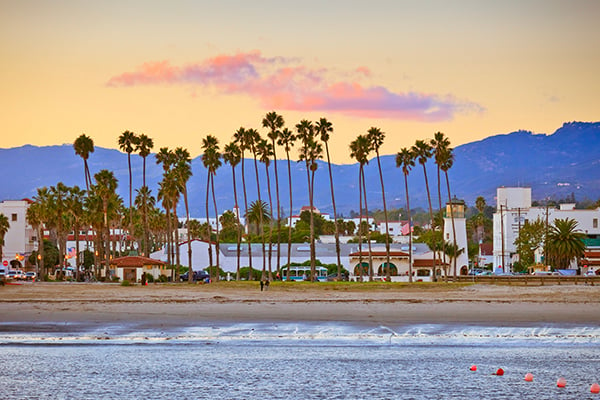 From never-ending recreation, award-winning food and wine, and an immaculate art scene, Santa Barbara is the place to visit this Labor Day. 
With endless ways to explore the great outdoors here, there is something to please everyone. From kayaking through the caves of the Channel Islands to charter fishing up and down the coastline, adding these to your itinerary is an arrangement for endless fun. If staying landside is more up your alley, there's plenty of hiking and biking trails to explore. Or for the golfer in your group, two Championship Golf courses, Glen Annie Golf Club and Sandpiper Golf Club are nearby.
Hilton Head, South Carolina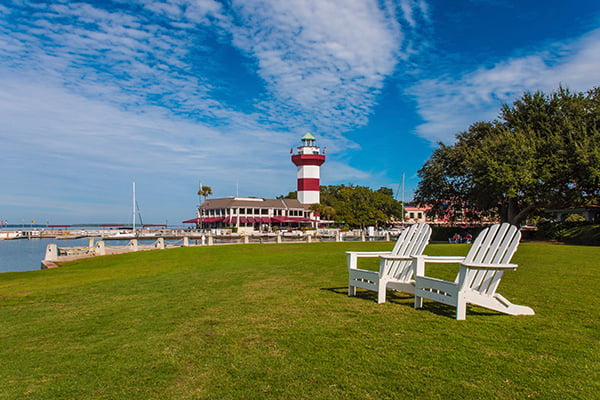 Boasting over 12 miles of pristine sandy beaches, Hilton Head Island (HHI) is sure to suit any outdoor enthusiast. Enjoy a relaxing walk down the coastline, or better yet by bike. Beach biking is highly recommended and always a fun time.
If golf if more in your realm, visit Harbour Town Golf Links and enjoy links-style golf at the recent PGA Tour stop for the RBC Heritage.
And, if you're looking for a unique way to unwind after a day full of activities, jump on a shared or private sunset dolphin-watching cruise. They'll take you through quiet eateries surrounding the Pinckney Island National Wildlife Refuge to experience the Atlantic Bottlenose Dolphin up close that call Hilton Head home.
Big Sur, California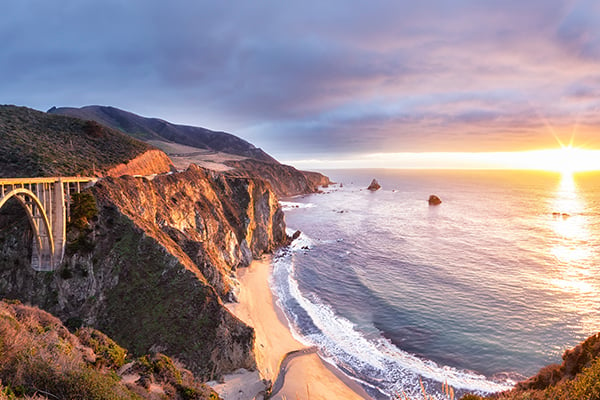 Known for the "longest and most scenic undeveloped coastline in the contiguous United States," this beautiful city is the perfect place to visit this time of year. Jagged cliffs battered by waves, line the Pacific Coast Highway, making for a memorable ocean encounter. 
Take a trip to Pfeiffer Beach, a notable landmark here in Big Sur. From the purple sand to the Keyhole Rock, this beach has a plethora of surprises, making it unforgettable. If it fits into your schedule, staying for the immaculate sunset is the best way to experience Pfeiffer Beach to the fullest. 
Another key location to visit is McWay Falls. Hike through the redwood forest while taking in the breathtaking ocean views. Make Big Sur your go-to destination for Labor Day this year.
Mackinac Island, Michigan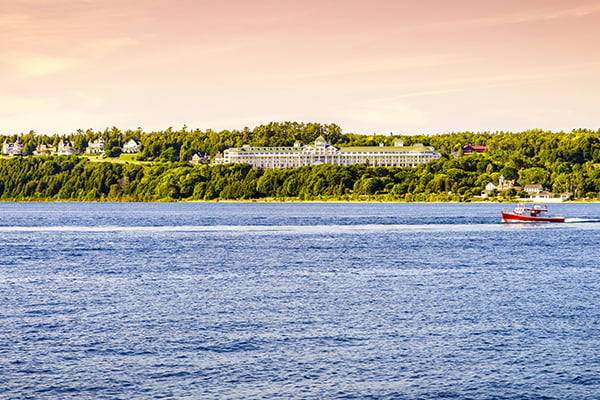 It's time for a trip to the Upper Peninsula (UP) in Michigan. Accessible only by fairy or boat, this stunning island is known for its rich history and its vast array of things to do.
From leisurely bicycle rides along the lakeshore to horse-drawn carriage tours around the island, this island is a bucket-list destination for everyone, no matter your age.
Lodge at the famous Grand Hotel and soak up the rich history throughout every facet. And, don't forget to taste the fudge, a popular delicacy on the island. 
Rain or shine, this Labor Day escape is the perfect way to spend your holiday weekend.
Maui, Hawaii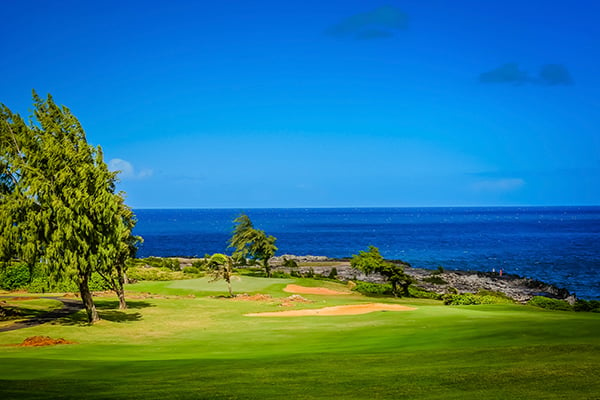 Labor Day spent in paradise. What more can you ask more? Unwind and get away for the long weekend while soaking in all that this iconic island has to offer. 
For sushi lovers, the island staple Ahi Poke is a must-eat treat. Fly above the dormant Haleakala volcano via helicopter or hike it on foot. More relaxed travelers can tee-up on one of the island's 14 golf courses or enjoy the serene beaches on one of many shorelines.
Aside from beach-like activities, the island has a rich history of State Parks like the Iao Valley State Park. With several tour opportunities, such as pineapple farm tours or sunset cruises, Maiu makes for the prime location this holiday.
Asheville, North Carolina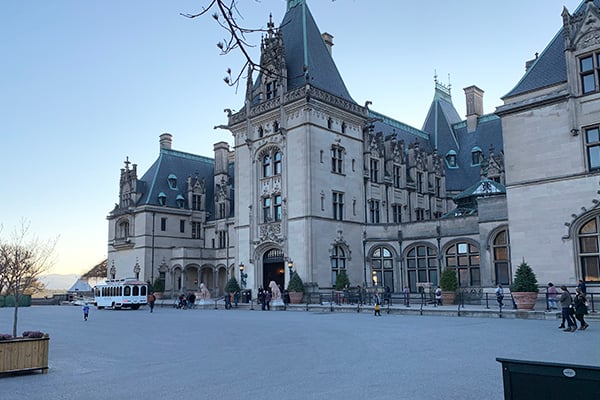 Home to America's Largest Home, the Biltmore, Asheville sets a precedent for the ideal Labor Day vacation. Take a guided tour of the historic 250-room castle and visit the local shops, galleries, and award-winning restaurants in Biltmore Village.
Another must-stop is, Blue Ridge Parkway, known as "America's favorite scenic drive." This is the ultimate outdoor enthusiast playground. From hiking off the beaten bath to cooling off in the waterfalls, adding this to your schedule is a no brainer.
More than 200 artist studios call the River Arts District home. Just minutes from downtown, this unique location is the perfect place to pick up a locally-made treasure. 
St. Petersburg, Florida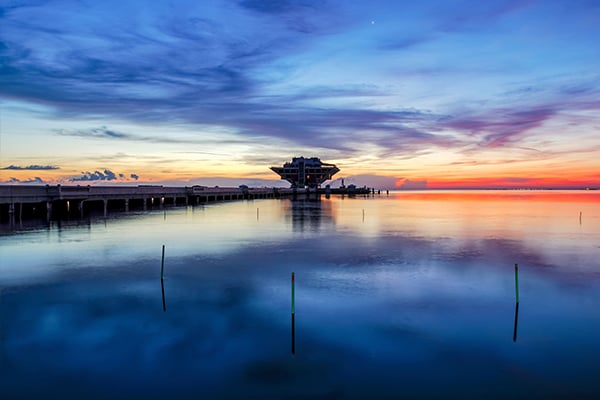 With the recent opening of the astounding 26-acre Pier District, St. Petersburg is ideal for any lover of the great outdoors, especially the beach.
The new pier accommodates those on foot, scooter, bike, or on the tram. If you're looking to spend time on the water, kayaks are readily available to rent at Spa Beach. Relax in one of the several Adirondack chairs scattered throughout the pier. And, take in the beautiful surroundings of this fresh new attraction.
We highly recommend taking an evening yacht cruise to enjoy the fantastic sunset over the Gulf of Mexico. And, just a short 35-minute drive, is the theme park, Busch Gardens. Experience some of the most thrilling roller coasters and a wide range of wildlife.
---
It's safe to say, no matter where your Labor Trip trip takes you this year, these cities will provide no shortage of fun. Luggage Free is here to help ease your travels and is ready to help you safely ship your luggage, bike, golf clubs, boxes, or trunks to your Labor Day getaway.