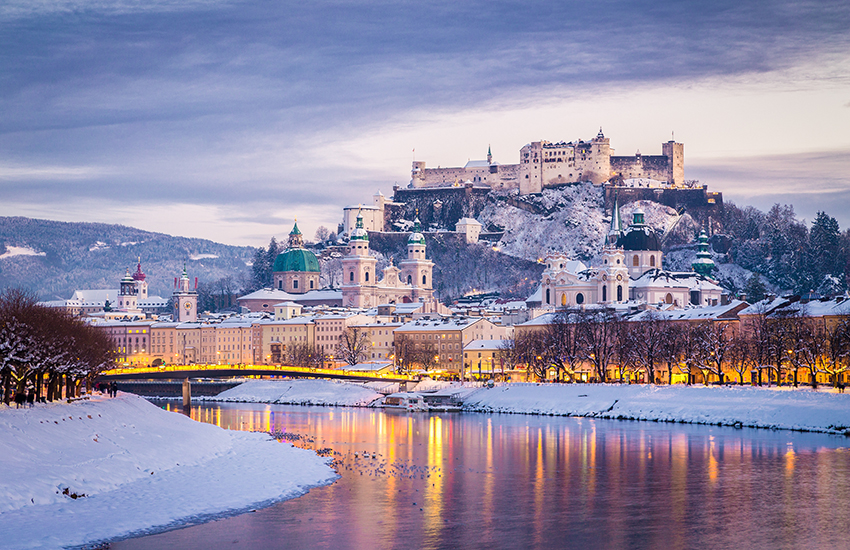 Posted December 28th, 2022
Few things are as magical as a winter vacation. Imagine…cozying up next to a fire with a cup of hot chocolate after a long day of skiing or snowboarding. You peek out the window to see fresh snow falling and know the start of another enchanting day is just around the corner. It's one of the best feelings in the world, and that's why we've gathered a handful of winter escapes we're dreaming of this snowy season.
Winter Escapes You Need to Take this Season
1. Salzburg, Austria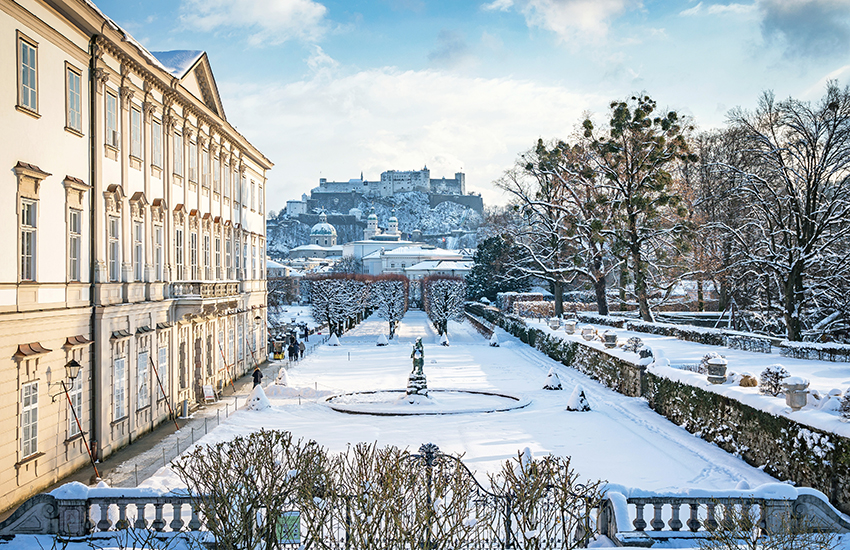 Salzburg, Austria is one of the most beautiful cities in the country and it's a true winter escape after the year's first snowfall. The city is known for being the birthplace of Mozart and you can tour both the Mozart birthplace and Mozart Residence. Mozart concerts are abundant in the area, too. You may also recognize the city from The Sound of Music which was filmed in several spots in and around the city.
2. Reykjavik, Iceland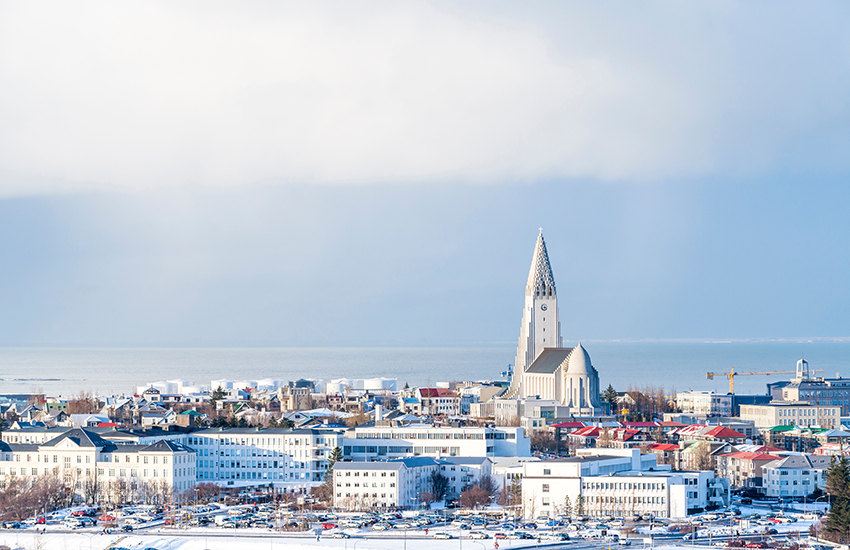 Iceland has long been known for its stunning landscapes. Now, imagine it under a blanket of snow! And visiting during winter also means battling far fewer crowds, especially in Reykjavik – Iceland's capital city. You can explore the area's ice caves, chase the Northern Lights, or take a little road trip to one of the country's glacier lagoons.
3. Dolomites, Italy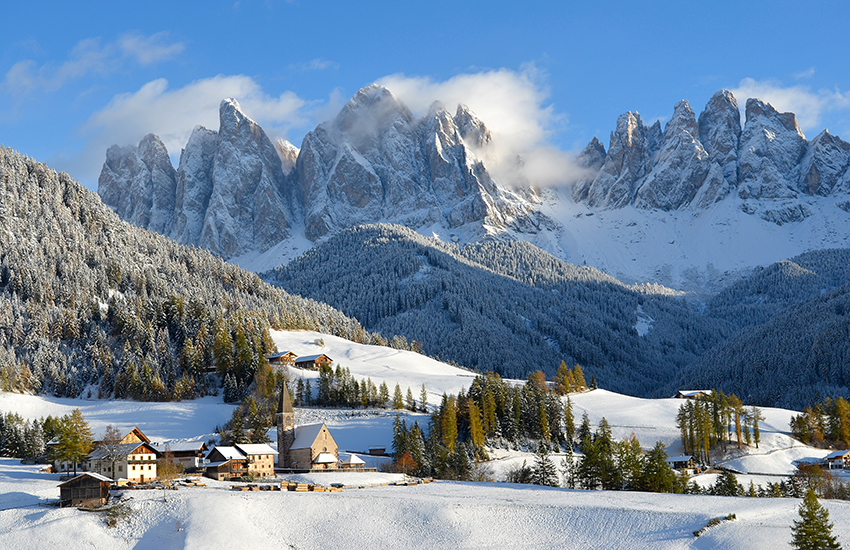 The Dolomites are one of the most stunning winter escapes in Europe. And if you're into winter sports, the Dolomites should certainly be on your bucket list. The area is known for its world-class ski resorts and equally impressive terrain. Skiing and snowboarding are a must along with other winter activities like hiking, cross-country skiing, snowshoeing, and so much more.
4. Lake Bled, Slovenia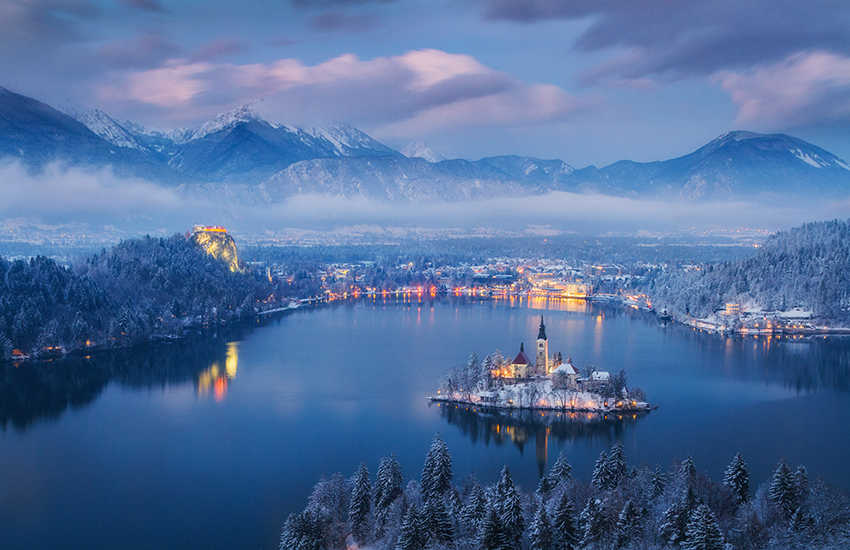 One of our favorite and most picturesque winter escapes is Lake Bled located in beautiful Slovenia. It's a popular destination year-round but, like so many places, visiting in winter means it's more affordable and far less crowded. On your winter trip to Lake Bled, you can snowshoe, ski, snowboard, horseback ride, and even visit Bled Island. Here, you'll arrive at the bottom of the 99 steps that lead up to the famous Church of St. Mary.
5. Jackson Hole, Wyoming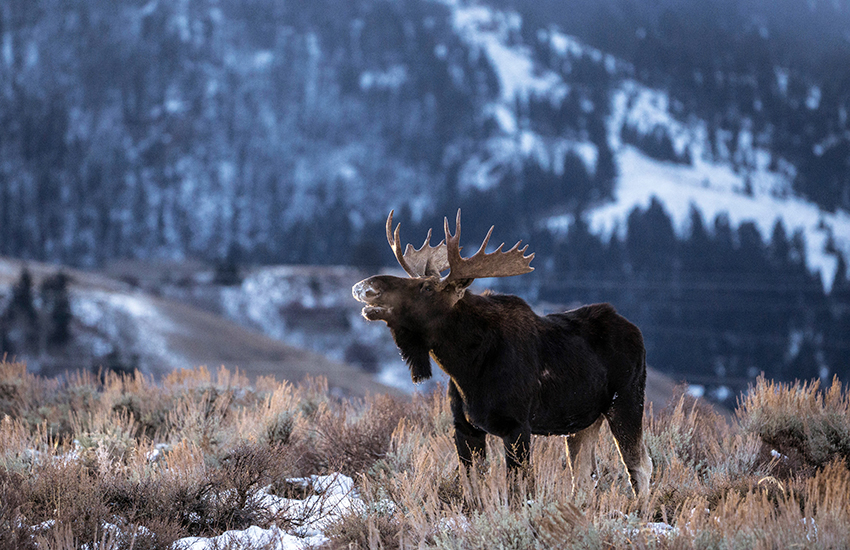 Jackson Hole is one of the best destinations in the United States for skiing and snowboarding. In fact, the city receives 500 inches of annual snowfall attracting riders from all over the world. Off the slopes, visitors to Jackson Hole can also enjoy nearby access to Grand Teton National Park. And just a short drive away is yet another gem: Yellowstone National Park.
6. Hokkaido, Japan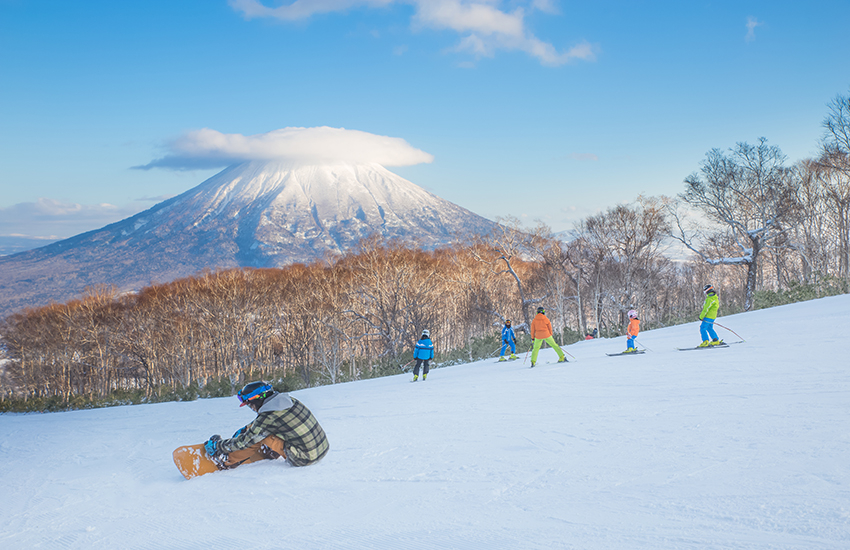 Want to see a true winter wonderland? Pack up your skis and snowboard and book a flight to Hokkaido, Japan. Hokkaido is known for its deep, dry powder and massive terrain. It's one of the most sought-after winter sports destinations in the world. Hokkaido is also famous for its winter festivals, museums, and other winter activities.
7. Whistler Blackcomb, Canada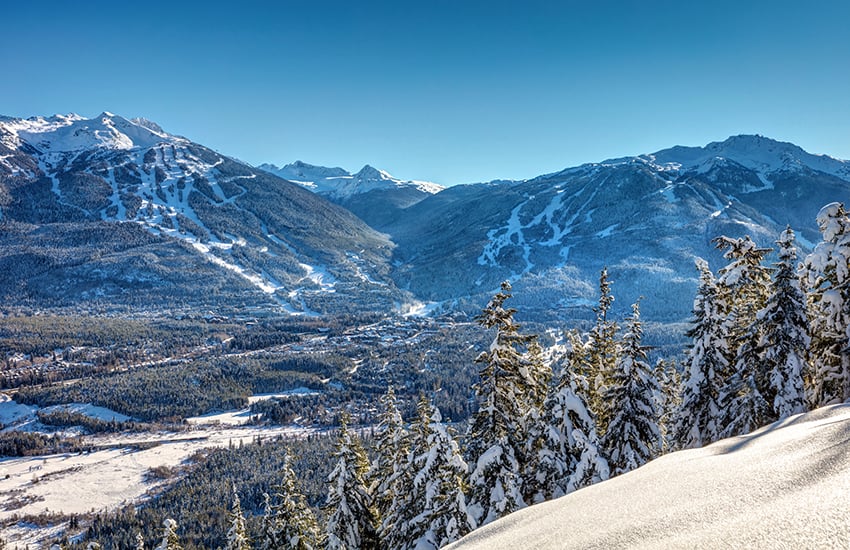 On the topic of world-class ski destinations, let's head to the Great White North. From sunrise to sundown, winter activities are truly abundant. Skiing or snowboarding is a must and snowmobiling, tubing, ziplining, ice skating, ice climbing, and wildlife watching are all available, too. At the heart of all this snowy fun is Whistler Village. Home to shops, restaurants, and all the apres you could ask for, the Village is the perfect place to unwind after a thrilling day on the mountain.
8. Zermatt, Switzerland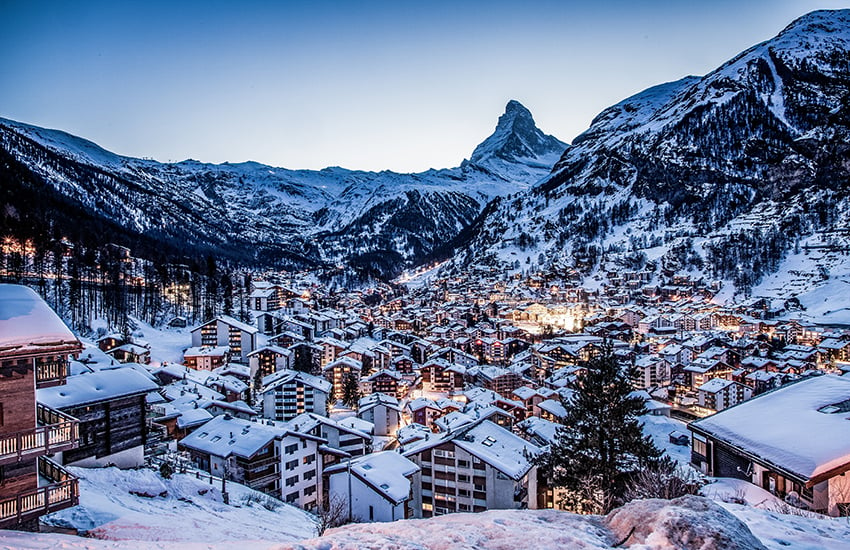 This idyllic alpine town is a dazzling winter escape. Located in the Swiss Alps, Zermatt is a fairytale village dominated by the peak of the majestic Matterhorn mountain. It's home to some of the best skiing in the world but you can also enjoy shopping, a day at the spa, helicopter tours, and so much more.
Are you ready to get away to these dreamy winter escapes? Allow us to help you travel there stress-free by shipping your luggage ahead.