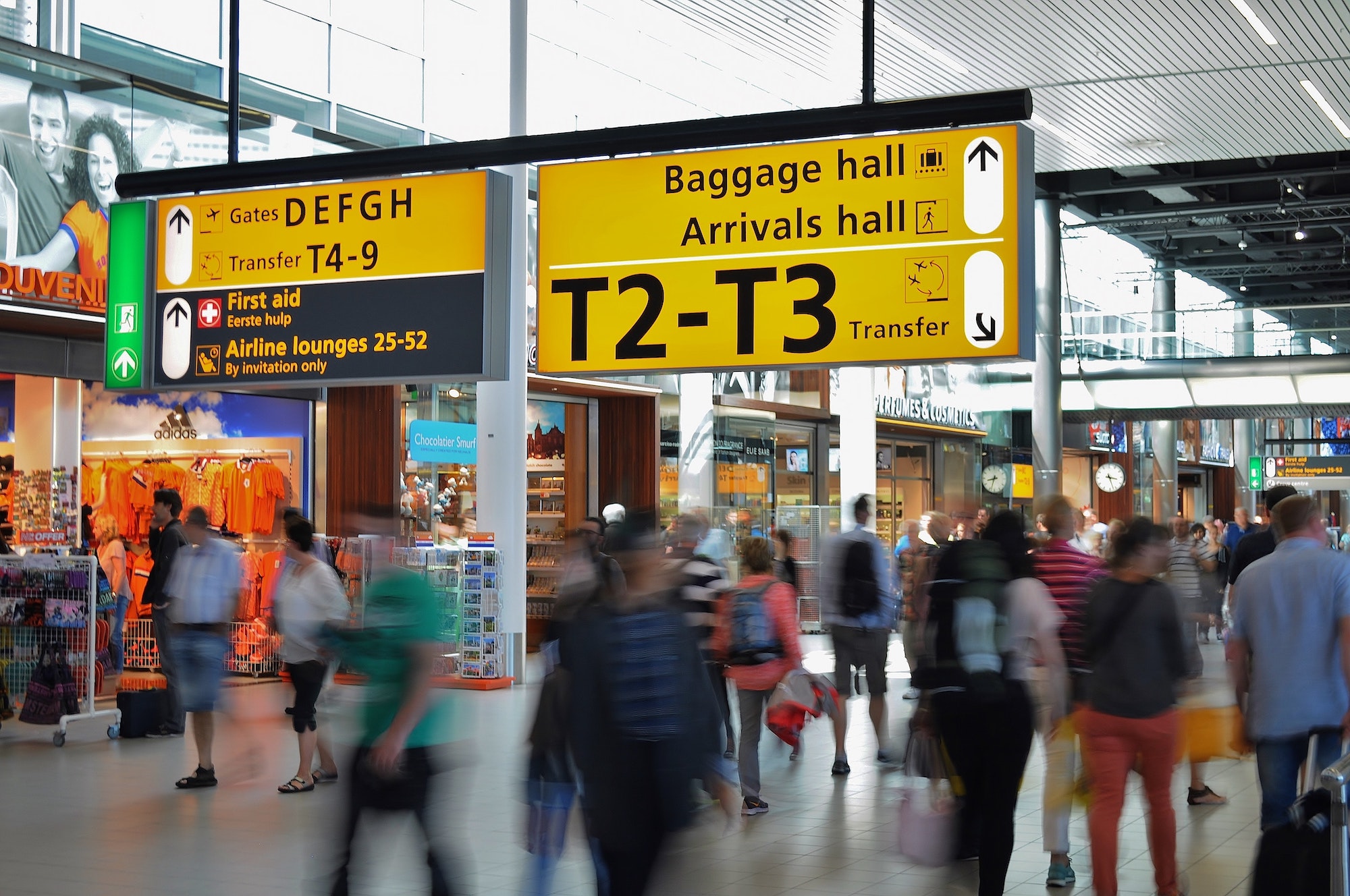 Posted December 12th, 2018
Discover How to Avoid Checked Baggage Fees From Major Airlines Like Delta and JetBlue
When you're travel planning — no matter whether it's for the ultimate ski vacation, summer getaway, or holiday trip — your journey most often begins comparing prices on airline tickets. But did you know that employing the same strategy for getting your luggage from point A to point B can also benefit from strategic pricing research?
Increasing Airline Baggage Fees
Domestic and international airlines continue to implement increasingly restrictive size and weight quotas for checked baggage and carry-ons. (If you've ever suffered the humiliation of putting your bag on a scale or shoving it into a metal sizer, you understand.) That's in addition to the number of pieces you can check without a fee — if you're even that lucky. If your luggage exceeds these limits the airlines will hit you often with very hefty fees.
In a recent Budget Travel post, Luggage Free president Jeff Boyd points out that for travelers who plan to check multiple bags, a shipping service can be smart value for the money to eliminate extra costs like JetBlue and Delta checked baggage fees. Both these airlines along with other major carriers recently upped their fees to $150 for a third bag.
Ship Luggage with Competitive Rates
He said, "By contrast, our rates start at $67 for a bag up to 25 pounds and $94 for a bag up to 50 pounds. So you're starting to see a dual-value proposition that includes hassle-free travel—skipping check-in lines and waits at the baggage carousel—at a cost very similar to those incurred when checking with the airline."
If hassle-free travel sounds like a misnomer, it's good to know just what you get with Luggage Free's white-glove service. First all you have to do is book a pickup for your bags online or with a representative over the phone. They will come to your home, office, hotel, or even cruise ship. Then pack as you normally would. Luggage Free will send an agent to pick up your bags and make sure all the necessary paperwork is in order. For international travel, Luggage Free will also handle all customs paperwork, so you can breeze through all your connections and re-entry to your home country. Luggage Free also monitors every shipment to avoid delays, so your bags arrive as planned.
Go Full Service with Luggage Shipping
You may also think about doing it yourself with a shipping company like FexEx. Going it alone is not only more work, it's also more than double the rate. Shipping a bag with FexEx starts at $221 compared to Luggage Free's $99 rate. You also get more for your money including $1,000 in insurance (vs FexEx's $100), a dedicated specialist tracking your package who is available to give you updates on it at any time of day, an on-time delivery guarantee — even service to cruise ships, which FexEx doesn't accommodate.
Is a vacation really a vacation if you kick it off getting hit with unplanned baggage fees from major carriers like Delta? The next time you're planning a trip give yourself the freedom to travel without luggage by using Luggage Free.