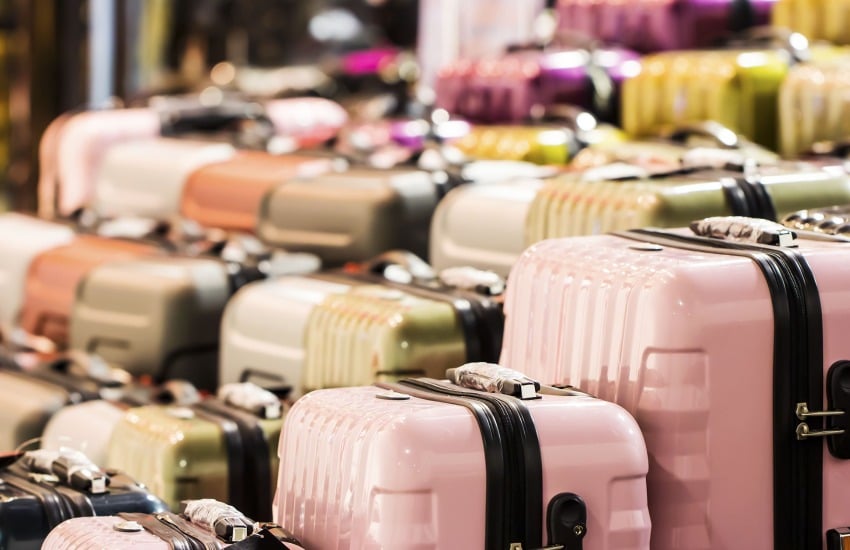 Posted November 22nd, 2021
Whether you're skiing the Alps or cruising the Mediterranean, Luggage Free is the best way to ship luggage to your destination. With a white-glove customer service team and an on-time delivery guarantee, our luggage shipping is the travel solution you've been searching for.
Premier, Worldwide Baggage Shipping
For all the effort you've put into planning your dream vacation, don't spoil all the fun by dragging your baggage to the airport. Luggage Free is the best way to ship luggage and you'll notice the difference right from the start.
With doorstep pickups from any location, we make it easy to have your luggage collected no matter the circumstances. Whether it's your residence, business, hotel, or resort, we'll collect your items at the time and location that best suits your schedule. 
And because we want you to travel with peace of mind, we include complimentary value protection on every order. Need to insure your items for more? We offer coverage options up to $10,000.
But, our benefits don't end there. We also provide real-time tracking of your shipments and an on-time delivery guarantee. Should you have any questions or concerns throughout the process, our team of dedicated travel specialists is available seven days a week to assist. 
While Luggage Free is the best way to ship luggage worldwide, we're also the best way to ship your bulkier items, too. Traveling with trunks, skis, snowboards, or golf clubs? Ship them with your luggage for entirely bag-free travel to your destination.
Adventuring internationally? Shipping luggage abroad can be a difficult task if you attempt it on your own. So, just leave it to the experts at Luggage Free. Luggage Free is the best way to ship luggage internationally. With a team fluent in international shipping policies, we'll handle all customs paperwork on your behalf to ensure a swift clearance into your destination.
The days of carrying, checking, and claiming luggage at the airport are far behind. Experience the best way to ship luggage with Luggage Free and change the way you travel, forever.