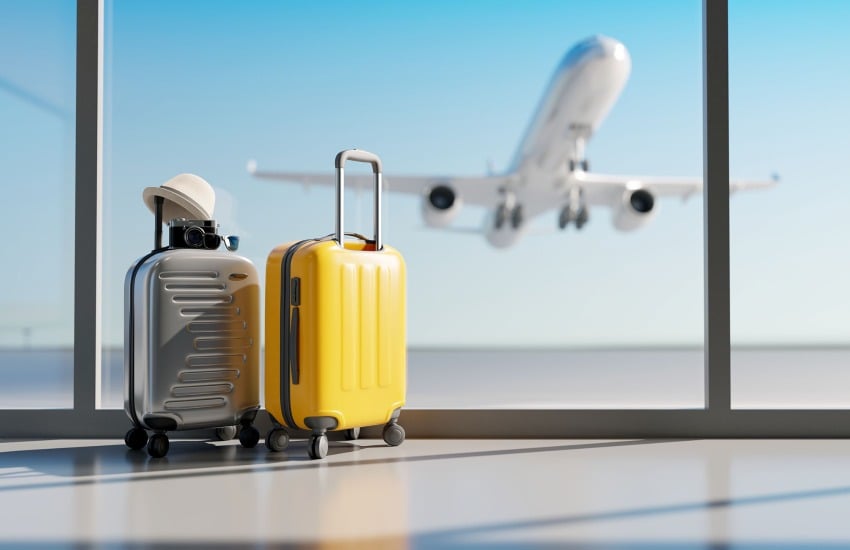 Posted November 22nd, 2021
While most travelers utilize luggage shipping as a means of avoiding the dreaded process of carrying and checking it at the airport, there are endless reasons why you may need to ship luggage to a particular destination even if you're not traveling there. And at Luggage Free, we make it easy to send luggage without flying.
Ship Luggage to Almost Any Destination
Whether you're sending a care package to your friend on the other side of the country or sending golf clubs to your buddy abroad, you can send luggage or sporting equipment without flying to almost any destination.
Have your baggage collected from your home, office, hotel, or resort with our convenient doorstep pickups. While most competitors ask that you be available all day for pickup, we allow you to select a narrow pickup window to best accommodate your busy schedule. 
All shipments come with complimentary value protection and an on-time delivery guarantee. You'll also receive tracking updates as your shipment travels to its destination. So, you can rest assured that your packages will be handled safely and with care. 
Luggage Free services 180 countries & territories and will even complete all customs-related paperwork on your behalf. It's just another way we strive to simplify the shipping process when you send luggage without flying.