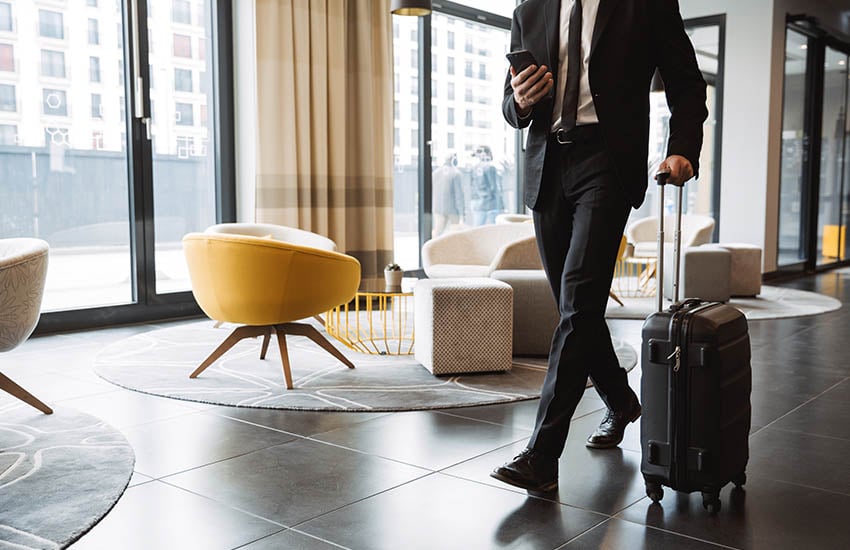 Posted July 7th, 2021
With airlines looking to add revenue wherever they can, the baggage shipping they offer gets more expensive by the day. Looking for a cheap way to ship luggage on your next vacation? Look no further. 
Never Pay Another Airline Baggage Fee
Luggage Free is a premium luggage shipping service, but the fractionally higher cost of our service means pay-offs for you. We know you are looking for the best deal, and you intend to shop around. Any savvy traveler is going to compare costs. Factor in what our premium services can offer you in addition to being a cheap way to ship luggage ahead. 
Some airlines won't let you travel with any free bags at all. After wrestling your belongings into bags of very specific dimensions, then weighing them, shifting items from one case to the next, you still have to get them to the baggage counter. Do you worry if your belongings will fit in your vehicle? If you intend to park and fly, how far will you need to drag those bags? How much time do you have to waste standing in line? When you travel without luggage, you don't have to worry about any of that. Luggage Free offers a cheap way to ship luggage ahead, allowing you to breeze through the airport and travel with peace of mind.
Will my belongings be waiting when I arrive at my destination? With our premium service, Luggage Free eliminates this concern. We track shipments for our customers, notifying them by email when their belongings arrive. Luggage Free isn't just a cheap way to ship luggage – it's a new way to travel. Here's how our service differs from what you get at the check-in counter: Give us a call to set up a pickup time and location. We will then come to your home, office, resort, or hotel to collect your luggage. You don't need to do anything differently with your luggage. Just pack as you normally would for airline travel. 
It costs about $50 to ship your luggage domestically, less than you'll probably pay for dinner on vacation. For that small amount of money, you get convenience and peace of mind. Forget checking your bags. Forget waiting at the baggage claim at the end of your flight when you're tired and just want to be in your hotel room. Just utilize Luggage Free and enjoy a cheap way to ship luggage to your next destination. 
We get it. You want to avoid having your luggage be yet another statistic in airport baggage mishaps, but you don't want to pay an arm and a leg. We have designed our company around providing the best luggage service in the business without breaking the bank. While the airlines are always looking for a way to drain your pockets, Luggage Free offers a cheap way to ship luggage to your next destination. No hidden charges here!