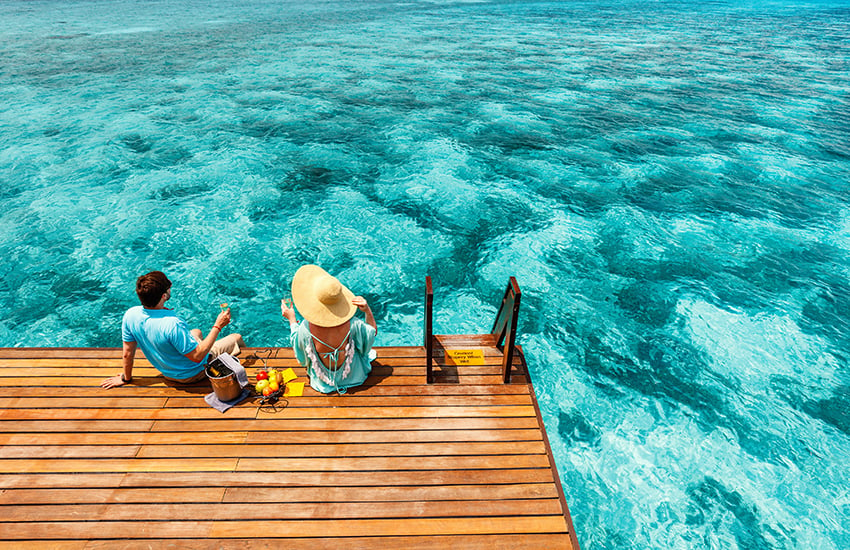 Posted June 30th, 2021
If you've ever checked baggage or traveled via plane, easy traveling may seem like a foreign concept. Lugging baggage to and from the airport, stuffing carry-ons in the overhead bins, and paying a fortune to do so are obstacles travelers continue to face trip after trip. But, when you ship your baggage ahead of time and follow our 8 simple tips, you'll quickly see just how easy traveling can be.
Leave the Stress at Home on Your Next Trip
1. Check-in for your flight online before heading to the airport for easy traveling. You'll have access to your boarding pass via email or on the app for your specific airline.
2. You'll need your boarding pass and identification to proceed to your gate when traveling. Be sure to place these in an accessible location where items are easy to find like an outer pocket of a purse or backpack.
3. Be sure to charge all of your devices before leaving for the airport. If you intend on bringing a portable charger, ensure this too is charged to its full capacity for easy traveling. 
4. To create more available space in your luggage, consider placing socks or small clothing items inside of your shoes. Rolling up clothing is also easy and maximizes available space in your baggage while traveling. 
5. Pack neutral-colored clothing that can be paired in multiple combinations. Consider leaving clothing items at home that you may not wear or may only wear once to lighten your baggage for easy traveling.
6. If you intend on shopping while traveling, it's important to follow the previous, easy packing tips to make room for added items on your return trip.
7. Memorize one of your credit or debit card numbers. Should you need to communicate with a hotel or reservation agent over the phone while traveling, driving, etc. it's best to have this information readily available for easy traveling. 
8. Ship your luggage and sporting equipment ahead of your arrival. Luggage Free allows you send to all of your baggage straight to your destination so you can bypass bag-check and the baggage carousel. Traveling has never been this easy!