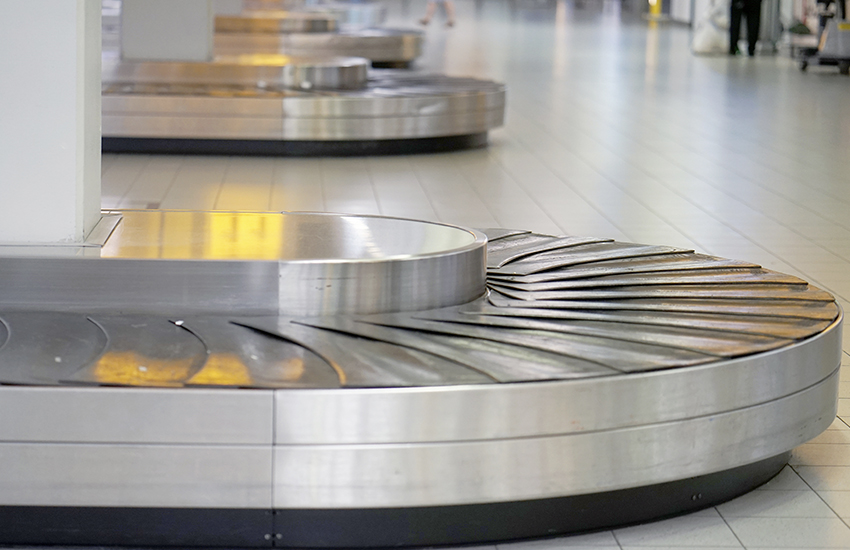 Posted June 3rd, 2021
You've invested a great deal of time planning your vacation. And for all the effort you've expended setting up the perfect getaway, there shouldn't be any unnecessary obstacles between you and relaxation.
Unfortunately, baggage claim is an inevitable travel pain that only seems to be getting worse. Luckily, we've found the answer to how long baggage claim typically takes and how to avoid it entirely. 
How Long It Takes to Get Luggage After Landing
Have you ever reached baggage claim before your luggage? For those that have ever checked baggage while traveling, the answer is likely a resounding "yes!" Unfortunately, most airline passengers can expect to wait anywhere from 20 (if you're lucky) to 60 minutes waiting for their baggage to be removed from the airplane and loaded onto the baggage carousel.
The specific time it takes for your baggage to be returned to you depends on a number of factors: the availability of a baggage carousel, the amount of oversized luggage pieces, and the size of the plane, among other factors.
Whether it's 20 minutes or an hour spent at baggage claim, waiting for luggage and oversized items at the airport is an inconvenience for any traveler. At Luggage Free, we know there's a better way to start off your trip.
Simply pack your bags with everything you'll need for your upcoming vacation, and Luggage Free will ensure that your items arrive securely and on-time. Luggage Free will collect your luggage and sporting equipment from your home, office, business, or hotel so you can avoid baggage claims on every vacation. 
Every shipment also comes with an on-time delivery guarantee and complimentary insurance for added peace of mind as you make your way to your final destination. The days of bustling through airport crowds and waiting in lines at baggage claim are far behind. Learn more about shipping your luggage ahead or get a quote today to start planning your bag-free vacation.