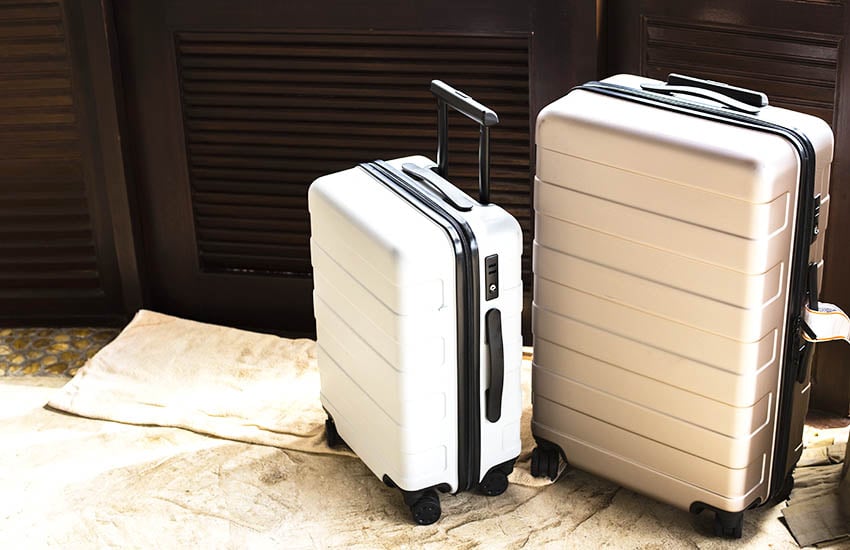 Posted July 7th, 2021
You've decided to say goodbye to all the frustrations of the airport experience: waiting in bag-check lines, schlepping your bags, and waiting at baggage claim. You've heard luggage shipping is becoming more and more popular, and you're interested. Wondering how to ship luggage to your next destination? With Luggage Free, it's never been so simple.
 How to Ship Luggage? It's Easy!
Airports can be miserable places and sending bags in advance with a luggage shipping service doesn't change that, right? Wrong. Picture this instead: You walk into the airport, boarding pass on your smartphone. You've got your wallet in your pocket, and you're carrying your tablet. You wait at security, but breeze through due to your lack of carry-ons. On the plane, you simply find your seat and sit down. No struggling to lift bags into overhead bins or shoving full backpacks under seats. After lift-off, you relax. At the other end, you'll simply get off the plane and exit the airport. Your vacation has already begun.
Does that sound like the vacation you've been dreaming of? When you learn how to ship luggage, your next getaway can be just that easy. 
With the increased charges to check bags — and new carry-on bag fees — and steep fines for overweight bags, shipping luggage just makes sense. Learning how to ship luggage is easier than you think, and it doesn't have to cost an arm and a leg. First, pick up the phone to speak voice-to-voice with one of our associates, who can explain our professional, personalized process to you firsthand. Second, set a date, time, and location for us to pick up your bags. Pack your bags and leave them for us, and then all you have left to do is relax and enjoy your journey. Your bags will be waiting for you when you arrive, and we'll get them safely back home to you again, too. Easy as pie.
Wondering how to ship luggage internationally? Luggage Free is the easiest way to send baggage abroad. We offer luggage delivery to 180 countries worldwide, with the same simple process used for domestic shipping. Once you set up your pickup and delivery, Luggage Free will determine the most reliable carrier for your route to ensure your luggage arrives at its destination on-time and in the most cost-effective manner. Need to know how to ship luggage to your home on the return trip? For round-trip reservations, the process is simply reversed and your luggage is retrieved from your destination and sent back home. The same great Luggage Free service is always available to international travelers, including customer service staff available seven days a week.
Learn more about how to ship luggage or generate a free quote for your trip today!