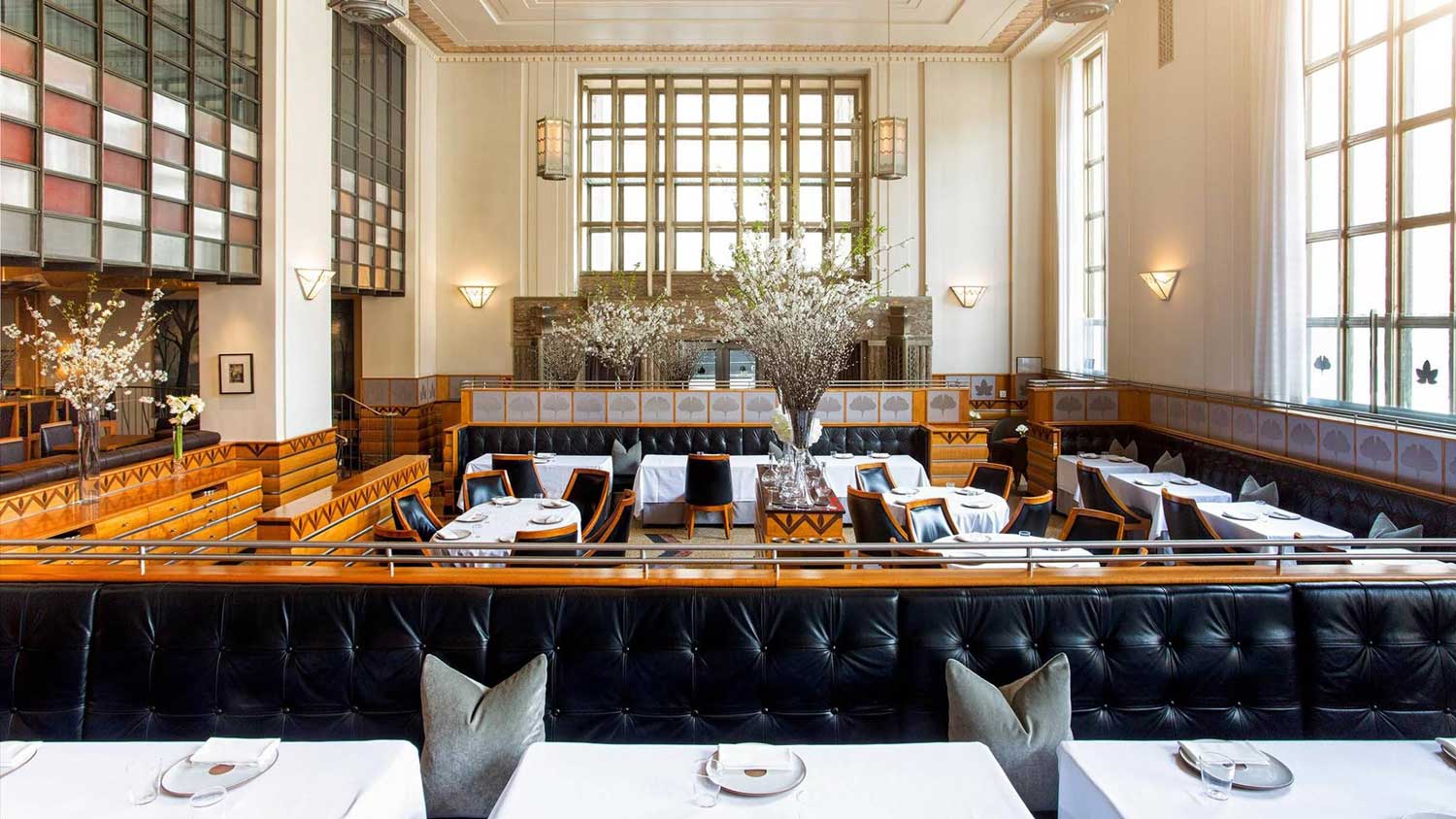 Posted April 17th, 2017
When you're visiting the City that Never Sleeps, you need to eat. And this year it just happens to be home to the best restaurant in the world. Eleven Madison Park has been making its move up the World's 50 Best Restaurants list, debuting in 2010 at no. 50 and hovering in the top 10 since 2012, moving from 5th place in 2015, to 3rd place last year to top honers in 2017. When you're thinking of things to do before you travel, definitely plan on making a reservation in advance. Here's what to expect.
Eleven Madison Park is housed in an art deco building overlooking New York's Madison Park. The restaurant's multi-course seasonal tasting menu celebrates the city's rich history and culinary traditions. Co-owners Will Guidara and Chef Daniel Humm don't just run a restaurant, they aim to create an entire personalized dining experience. Humm has been known to tailor food to the individual diner, which sets this restaurant apart from the rest of the competition. They break down the walls between dining room and kitchen, making sure the customer experience is harmonious from start to finish. Until the restaurant closes for renovations in June 2017, you have a chance to taste their most significant dishes over the last 11 years on a special retrospective tasting menu served for lunch an dinner. Expect Humm's classic creations like roasted duck, either with honey and lavender or honey-glazed with turnips; celery root cooked in a pig's bladder; and more.
Humm has spent most of his professional life in the kitchen. He started working in them at the age of 14 and went on to earn his first Michelin Star at age 24. He has been at Eleven Madison Park since 2006; the restaurant was owned by Danny Meyer's Union Square Hospitality Group at that time and changed hands in 2011 when Guidara took over ownership. You can also get a taste of the duo's work at the renowned food and beverage outlets in the NoMad hotels.
The World's 50 Best Restaurants awards for 2017 were announced in April. The awards are determined by votes from an anonymous list of nearly 1,000 food writers and critics, chefs, restaurateurs and highly regarded foodies across the planet.  Members evaluate their best restaurant experiences of the last 18 months and list their choices in order of preference. The best restaurants span the globe with the U.S., France and Spain each having six restaurants on the list. Last year's No.1, Osteria Francescana in Modena, Italy, claims the No.2 position to retain its title as The Best Restaurant in Europe. Italy is also represented by familiar favourites Piazza Duomo (No.15) and Le Calandre (No.29) as well as first-time entry Reale, in Castel Di Sangro, debuting on the list at No. 43.
Photo courtesy of Eleven Madison Park