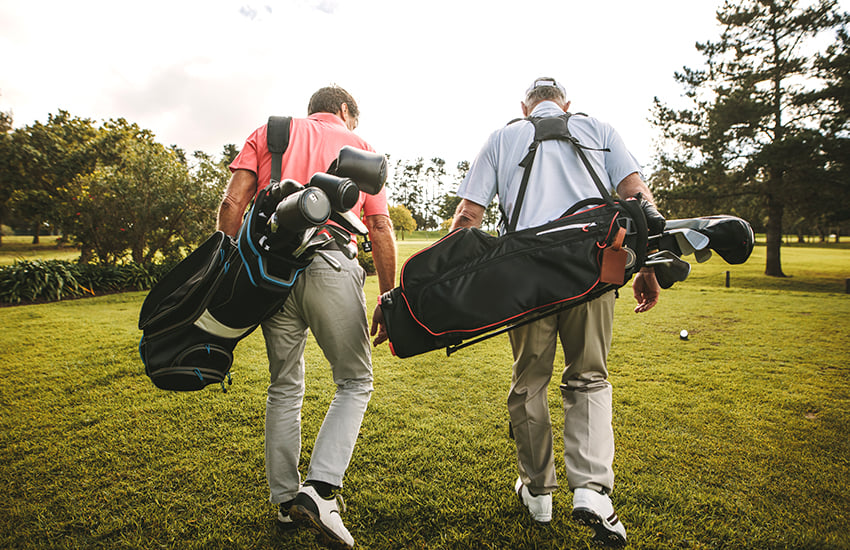 Posted July 1st, 2021
Is golf on your vacation agenda? Why drag your golf clubs through the airport when you can ship them ahead? Luggage Free makes it easy to learn how to ship your golf clubs so you can breeze through the airport and arrive at the first tee faster than ever before.
How to Ship Golf Clubs: Step-by-Step
Shipping golf clubs is the best way to ensure your golf clubs arrive safely and on-time. Ready to learn how to ship golf clubs? The first step is packing your clubs. Your golf clubs must be packaged in a soft travel bag, a hard case, or a box.
If you're able to remove your club heads from their shafts, please do so and safely stow the clubhead in a pocket of your golf bag. After placing your golf clubs in a travel case or box, use bubble wrap or packing paper to take up any remaining space near the top of your bag. This will assist in protecting your clubs during transit.
When learning how to ship golf clubs, consider adding a stiff arm to your bag, too. Should your bag be dropped upside down or should another package happen to land on top of your bag, the stiff arm will act as the tallest point in your bag and absorb the brunt of any force.
If you're shipping your golf clubs in a box, be sure to securely tape all of the flaps closed with clear packaging tape. Your shipping label may be taped to the exterior of the box. If you're going to ship golf clubs in a soft travel bag or hard case, we highly recommend utilizing a shipping luggage tag to attach your shipping label.
It's never been this easy to learn how to ship golf clubs! Ready to put your new skills to the test? Learn more about shipping your golf clubs ahead or generate a free quote for your upcoming golf trip.