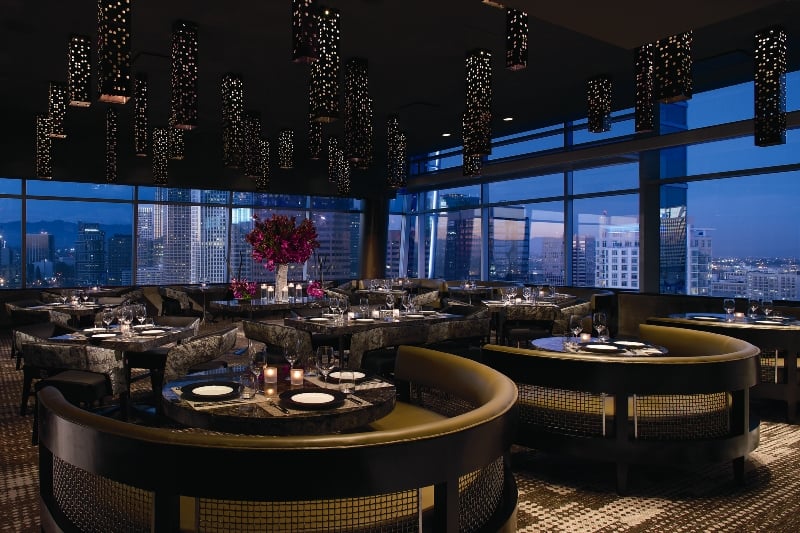 Posted March 15th, 2016
Fame and food collide in Tinseltown. Not only are celebrities flocking to the best restaurants in Los Angeles, the chefs in those kitchens are sought after stars as well. There are no shortages of opportunities for television stardom in L.A., which makes food and celebrity cultures go hand-in-hand. Here are a few top places where you can dine on food prepared by your favorite celebrity chef.
Wolfgang Puck
Not only does Wolfgang Puck define celebrity chef, he continues to be one of the hardest working in the industry. The Austrian-born chef and restaurateur runs a culinary domain that includes restaurants all over the world— 11 in L.A. alone. That is in addition to his empire of gourmet food and cookware, and catering A-list events like the annual Oscars Governors Ball. When he's in L.A., you also will often find him on the floor mingling with guests at his suite of top fine-dining restaurants that include: Spago Beverly Hills, WP24, Chinois on Main, CUT and Wolfgang Puck at Hotel-Bel Air.
Curtis Stone
Curtis Stone's TV resume spans everything from Top Chef Masters and Celebrity Apprentice to hosting the Miss USA pageant; this is in addition to a host of shows in his native Australia, which lifted him to stardom. The swoonable chef laid roots in L.A. two years ago with Maude in Beverly Hills. The 25-seat jewel box is named after Stone's granny who inspired his love of cooking. The restaurant features a different nine-course tasting menu highlights a different seasonal ingredient each month and can range from pistachios to carrots to white and black truffles.
Ludo Lefebvre
He may need subtitles even when he's speaking English on TV but Ludo Lefebvre's food needs no translation. The Taste judge/mentor on ABC's cooking competition show and television personality (Top Chef Masters, Ludo Bites) mans Trois Mec, one of the hardest fine-dining dinner tickets to snag in Los Angeles. Luckily, he opened more casual sister French bistro, Petit Trois next door; stop by and you may catch a glimpse of him over one if L.A.'s best burgers—the Big Mec, two 4 oz. prime beef patties topped with caramelized onions, melty American cheese and Bordelaise.
Brian Malarkey
From being a finalist on Top Chef Season 3 to taking the spot as judge and mentor on ABC's The Taste; not to mention running successful restaurants from San Diego to Las Vegas, Malarkey has serious cooking chops. In Los Angeles, the chef and restaurateur oversees outposts of Herringbone in Santa Monica and new Ivory, a glittering gathering place inside The Mondrian hotel on the Sunset Strip.
Michael Voltaggio
The Top Chef Season 6 winner and all around winning personality turns out inventive, seasonal dishes at Ink, one of the top dining destinations in L.A. But it isn't all upscale modern cuisine paired with craft cocktails for the chef. At his new collection of sandwich spots, Sack Sandwiches, he slings sought-after favorites like cold fried chicken with ranch cheese, lettuce, pickles and hot sauce and a gooey cheese melt of cheddar, Swiss and manchego cheeses alongside Straus Creamery milkshakes, Stumptown nitro cold brew coffee and Boylan's fountain soda.