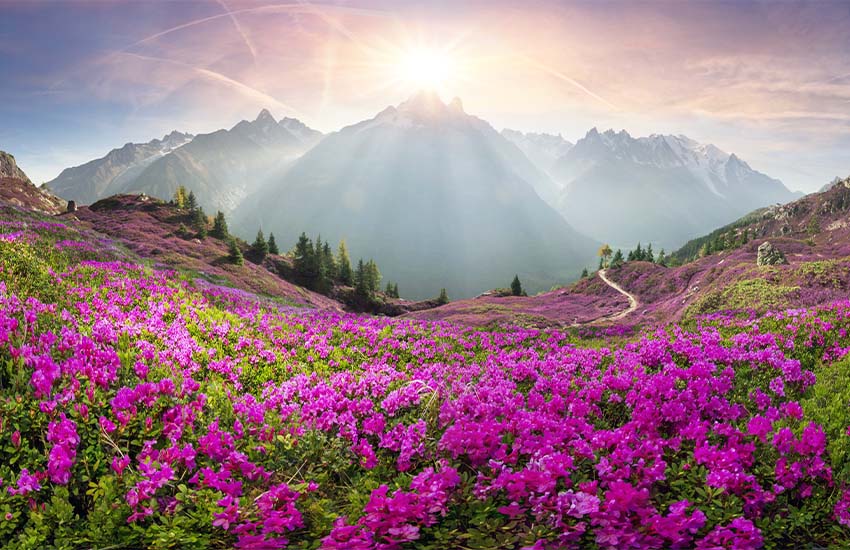 Posted March 7th, 2022
As temperatures rise and the snow melts away, the beauty of spring begins to peek through. Spring is often considered a time for rejuvenation and renewal. And there's no better place to experience the true beauty of spring and its blooming flowers than these incredible spring destinations. 
World's Best Spring Destinations
Lake Tekapo
Tekapo, New Zealand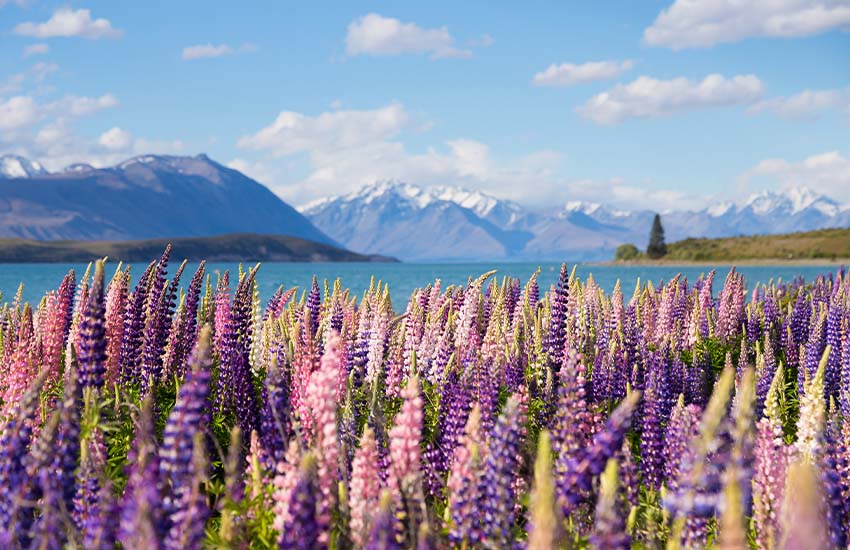 Lake Tekapo in Tekapo, New Zealand may be one the most photographed spring destinations in the world. And it doesn't take long to see why. Bright purple and pink Lupins can be found around the lake throughout springtime attracting thousands of visitors year after year. What some may not know, however, is that Lupins are actually an invasive weed. 
Bluebonnet Trail
Ennis, Texas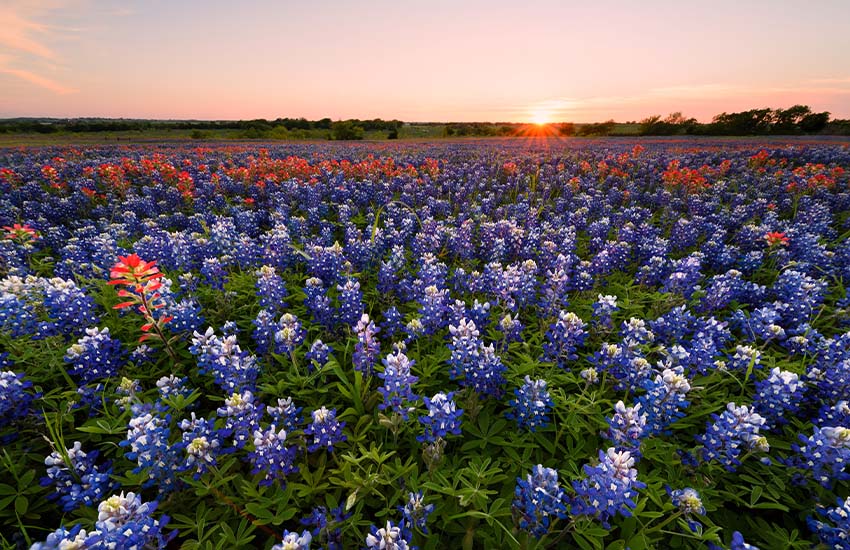 Nestled in beautiful Ennis, Texas is a sea of cobalt. The Bluebonnet Trail boasts more than 40 miles of bluebonnets to admire by car, with winding roads through the fields. The wildflowers are best enjoyed every April when the blooms have reached their peak. But, the very best time to visit is April 8-10 during the infamous Ennis Bluebonnet Trails Festival for delicious food, local arts and crafts, and more. 
Antelope Valley California Poppy Reserve State Natural Reserve
Lancaster, California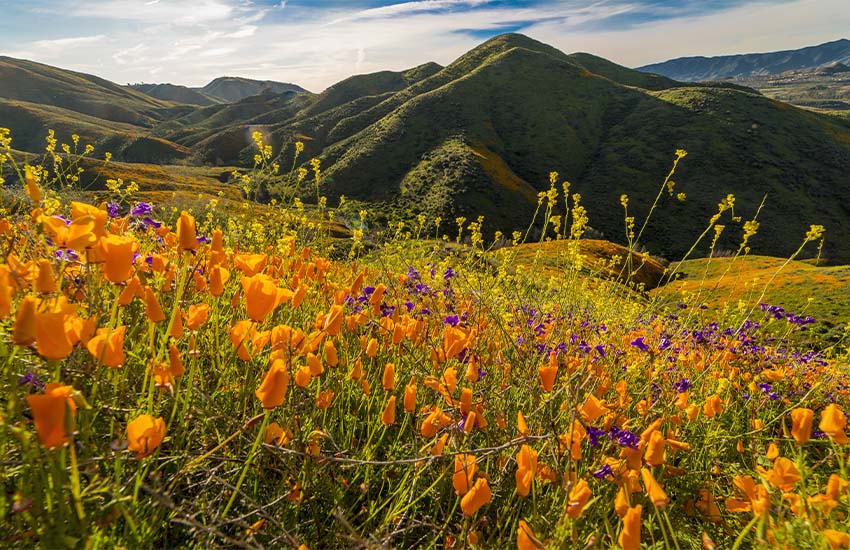 One of the most popular spring destinations for blooming flowers is about two hours outside of Los Angeles at the Antelope Valley California Poppy Reserve. Each year, the rolling hills of the California countryside are covered with golden poppies and other various wildflowers. The color of the blooms and the duration of their stay vary each year. But the park offers eight miles of trails to enjoy the area during spring and every other season.
Bollenstreek
South Holland, Netherlands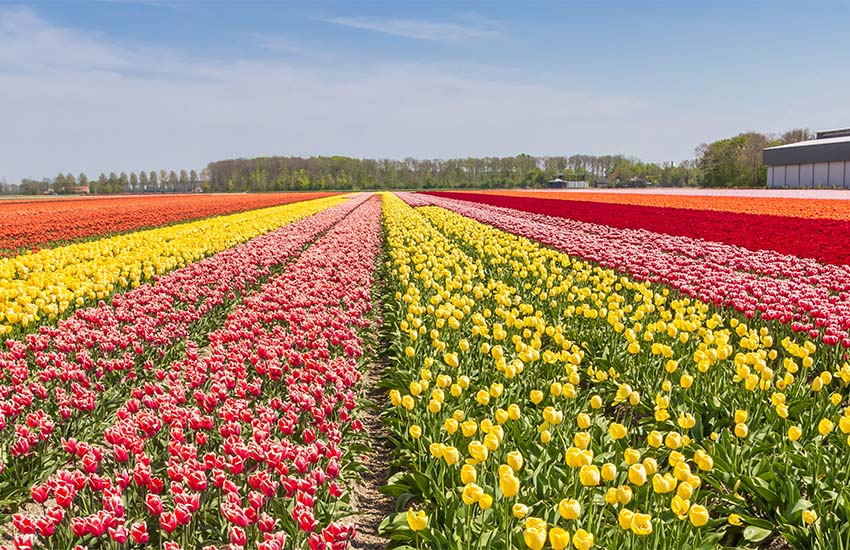 Tulip season runs from the end of March to mid-May and there's no more popular destination for tulips than the Netherlands. With a combination of sand and clay soil and ideal temperatures, tulips have flourished in the Netherlands for years. Today, the tulips are often grown in uniformed rows organized by color. 
Anza-Borrego Desert State Park
San Diego County, California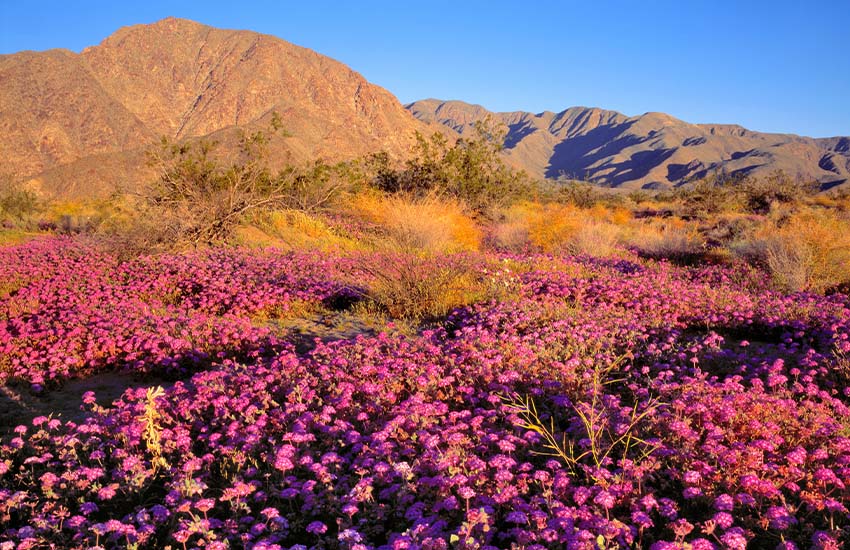 Home to some of the most vibrant floral scenes in the country is Anza-Borrego Desert State Park located in the Colorado Desert of Southern California. The typically barren desert-scape comes alive during springtime with more than 500 miles of yellow and purple flowers dotting the mountainsides.  
Maruyama-Koen Park
Kyoto, Japan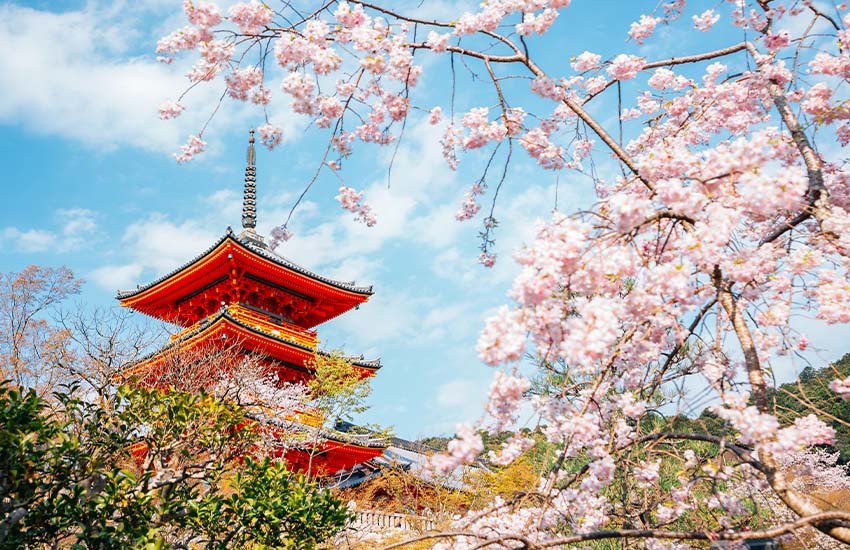 Asia is known for its incredible cherry blossom trees and Kyoto, Japan is one the best spring destinations to observe the stunning flowers. Referred to as "Sakura" by locals, the annual bloom of the trees is a stark reminder that although life is beautiful, it is short. The bright pinks and whites can be best admired at the Maruyama-Koen Park – Kyoto's most popular cherry blossom destination. 
McBryde Garden
Kauai, Hawaii
For a tropical twist on spring blooms, look no further than the McBryde Garden in Kauai, Hawaii. Hawaii is known for bright, big, beautiful blooms and the McBryde Garden showcases some of the state's most impressive native florals. With more than fifty acres of gardens to explore, you can enjoy the vivid colors of heliconias, hybrid hibiscus, orchids, and more.
Make the journey to any of these incredible spring destinations entirely stress-free by shipping your baggage ahead of your arrival. Bypass bag-check and baggage claim on every trip. Learn more about Luggage Free today!