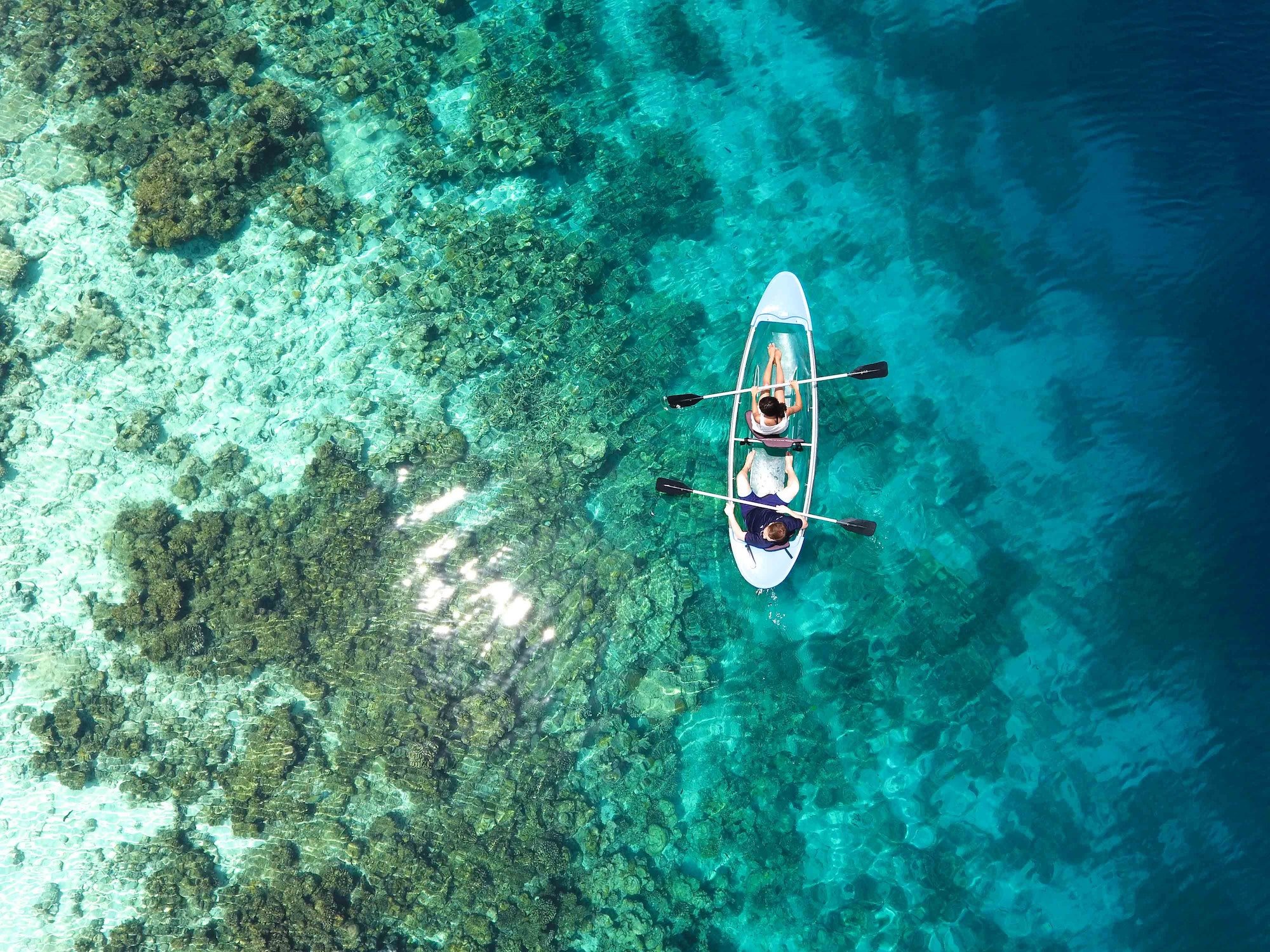 Posted March 20th, 2017
Plan the ultimate getaway to Queensland, Australia's Whitsunday Islands
When many think of traveling to Australia, the cities of Syndey and Melbourne are the first places that come to mind. However on the off the northeast coast of Queensland, Australia lies a group of 74 continental islands known as the Whitsunday Islands. What you'll find there are pristine white beaches and crystal blue and turquoise waters and plenty of nature and wildlife. The destination is also one of the jumping off points for Australia's Great Barrier Reef and picturesque attractions like Hart Reef and Hill Inlet. Here's where to start planning your Whitsundays escape.
The Great Barrier Reef
The 1429-mile long reef is the largest living thing on Earth — you can even see it from outer space — and Whitsundays are your gateway to the reef. The Great Barrier Reef is one of the top destinations for scuba divers and snorklers in the world. Dip below the water to marvel at the 600 varieties of coral and thousands of species of marine life. The coral formation of Heart Reef is also part of the island group. You can't access it via water due to its protected status, but there are many opportunities to marvel at the natural wonder by helicopter or seaplane.
Airlie Beach
Just as the Whitsundays are the gateway to the Great Barrier Reef, Airlie Beach is the gateway to the Whitsundays. The dynamic mainland town offers a vibrant atmosphere with shops, cafes, al fresco restaurants and endless stretches of beach. It also offers top lodging. Coral Sea Resort situates you at the top of the beach and offers a variety of lodging from suites to beach houses. It's also the home of Airlie Beach's best restaurants, The Clipper Restaurant and Lounge. Heart Hotel and Gallery opened in November 2016 and is the first new hotel in the island group in 10 years and is in the epicenter of the beach community. Find luxury accommodations and personalized service from bespoke butlers along with ocean views. Also find upper level club floors, along with a stylish restaurant and lounge and local artist gallery.
Hamilton Island
Get back to nature on the car-free island that is lined with coral reefs. The Whitsundays largest inhabited island is one of Australia's most popular Great Barrier Reef stays. Find over 60 resort activities and 12 restaurants. The destination also boasts the Hamilton Island Golf Club, 18-hole par 71 championship golf course on its own island. If you want to play with your own gear, Luggage Free can ship golf clubs to Australia for you. The options for lodging here are also endless. Choose from private island resorts like Palm Bungalows, vacation homes or premium luxury accommodations like Qualia on the secluded northern-most tip of the island.