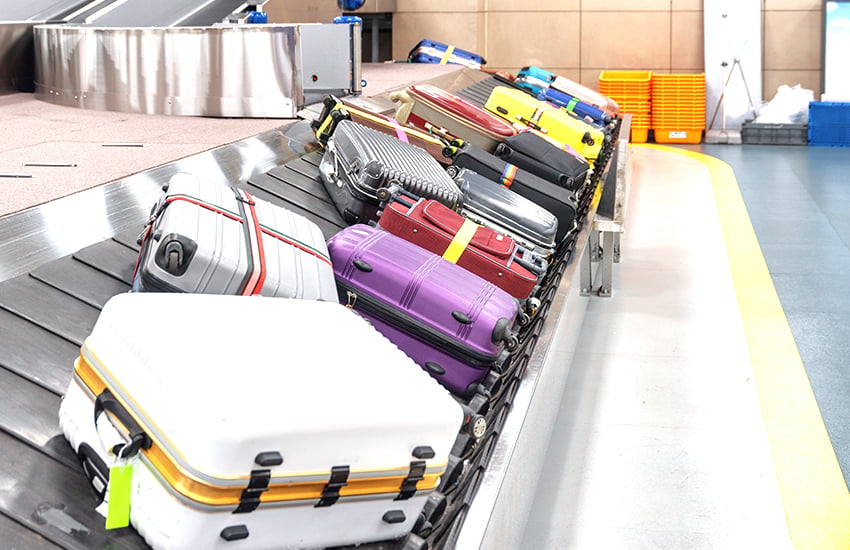 Posted July 1st, 2021
If you've been a victim of increased baggage fees, you may be considering shipping luggage on your next trip versus checking it at the airport. And, you're not alone. As airlines continue to raise baggage fees in addition to the cost of a ticket, traveling with your luggage has gone from pricey to entirely unrealistic. 
Luckily, expert travelers around the world are shipping their luggage ahead of their arrival instead. Because when your luggage flies before you do, you can save on oversized and excess baggage fees and enjoy breezing past bag check and baggage claim. Still not convinced? Keep reading.
The Avid Traveler's Guide to Shipping Luggage vs. Checking
Picture this: the day of your long-anticipated departure has finally arrived! But, instead of enjoying the journey to your destination, you're left having to drag your luggage from the parking lot to the check-in lines, from check-in through TSA, from TSA to your gate, and from your gate onto the plane! But, the struggle doesn't end there.
What if there's not enough overhead space? What if your bag is over the maximum weight limit and you're forced to remove some of its contents? And the worst scenario – what if you land at your destination only to find that your checked luggage didn't make it?
For all the energy you've put into planning your vacation, you deserve a seamless travel experience on the way to your destination. And when you ship luggage versus checking it at the airport, the stress-free travel experience you've been dreaming of will finally be within reach!
Shipping luggage instead of checking it not only means an easier airport experience, but it means a stress-free travel experience altogether. With Luggage Free, every shipment is backed by an on-time delivery guarantee, ensuring your bags arrive safely and on-time. You'll also have access to tracking information at any time. 
But the best part about shipping luggage vs. checking starts before you even leave for the airport. Luggage Free will pick up your luggage directly from your residence, business, resort, or hotel. Playing a round of golf on your vacation? Luggage Free also ships sporting equipment like golf clubs, skis, and snowboards.
Unlike checking luggage, all shipments come with $500 of complimentary value protection ($1,000 on select sporting equipment) with the option to select up to $10,000 of insurance for a small fee. The peace of mind when shipping luggage is only accentuated with your very own personal travel concierge, courtesy of Luggage Free. Should you have any questions or concerns, the Luggage Free team is available seven days a week.
If you're traveling internationally, shipping luggage instead of checking it is a must. Luggage Free services 180 counties worldwide and will even handle all customs paperwork on your behalf.
So, why do all the heavy lifting yourself on your next vacation? Learn more about shipping luggage ahead instead of checking it at the airport. Generate a free quote today and enjoy bag-free travel to your next destination.