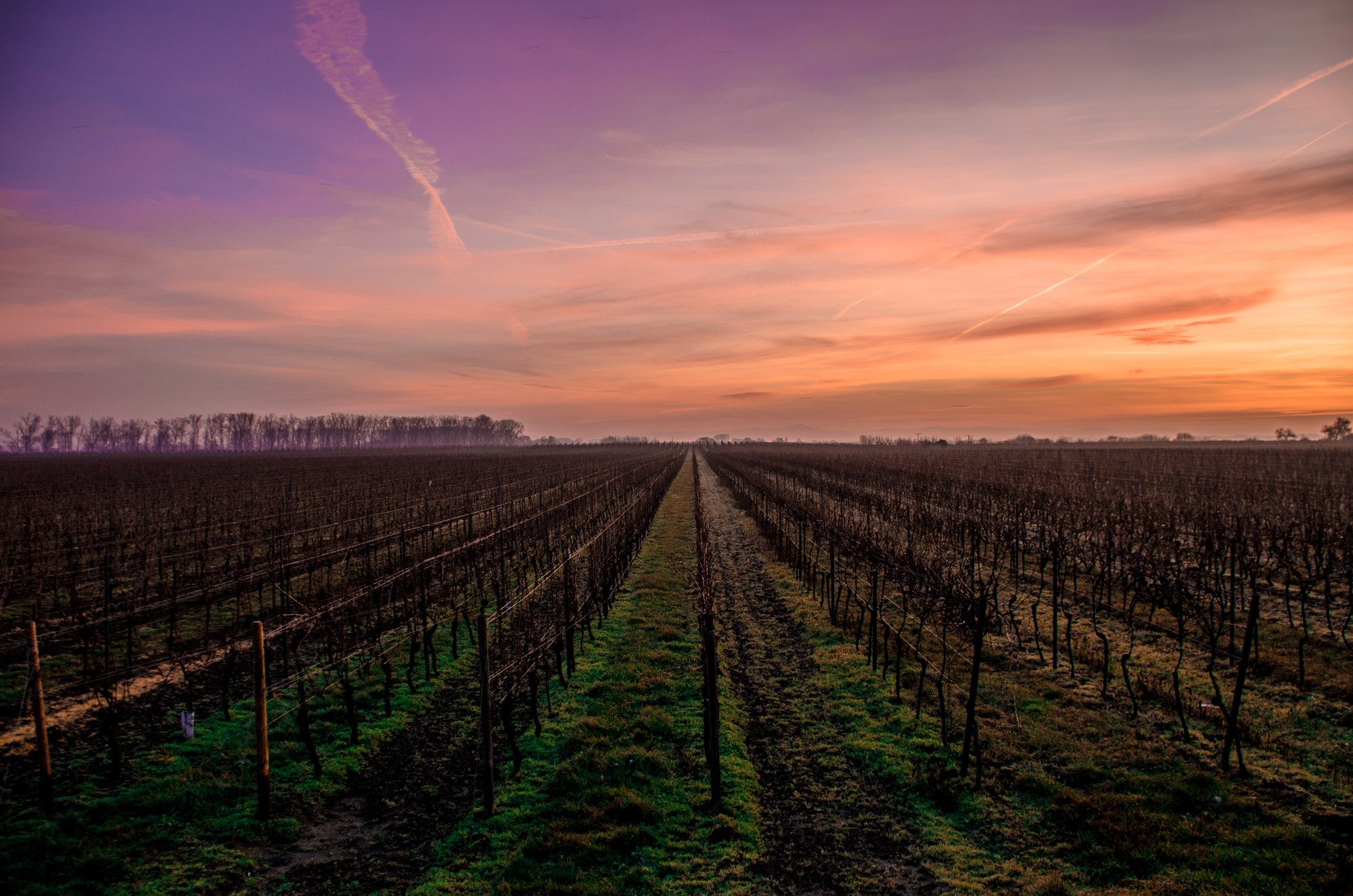 Posted May 1st, 2017
California's Napa Valley put the state's viticulture on the map, but its not the only stop for a wine-centered getaway. Head south to Santa Barbara County for top wines, rolling hills and sophisticated dining options.
Santa Barbara wine country is made up of the best California wine regions you've never heard of. The area is comprised of the Santa Ynez  and Santa Maria Valleys, Ballard Canyon, Santa Rita Hills, Happy Canyon and Los Olivos — most just a two-and-a-half hour drive from Los Angeles. Embark on gently rolling hills, strung with endless trellised grape vines interspersed with occasional roaming cattle. The region is ripe with vineyards and tasting rooms in picturesque communities of Santa Barbara, Los Alamos, Los Olivos, Buellton, Ballard and Solvang. Here's how to make the most out of your trip.
Wine Tasting
The region boasts hundreds of vineyards and tasting rooms, making wine — the discovery of your next favorite varietal, blend or winemaker — the focal point of your visit. Because of the cool ocean breezes eclipsing the hills to cool the heat in the valley at night, the area is known for its exceptional Pinot Noir and Rhone varietals. Start at the top in the Santa Maria Valley and visit the tasting rooms at Presqu'ile, Cambria Estate Vineyard & Winery and Martian Ranch & Vineyards, before hitting the Foxen Canyon Wine Trail where you will find its namesake vineyard, Foxen Winery known for its Pinot Noir, Chardonnay and Rhone wines, Zaca Mesa Winery & Vineyards, Demetria Estate and Fess Parker Winery are all formidable stopping points along the route.
The quaint town of Los Olivos sits at the base of the Foxen Canyon Trail and boasts blocks of tasting rooms dotted with restaurants and shops, which can keep tasters occupied for the better part of a wine-soaked afternoon. Spend your day working through offerings at Epiphany Cellars for esoteric Rhone varietals and its adjacent sister tasting room the Bubble Shack for all things sparkling. Kaena brings the spirit of its Hawaiian wine maker to its tasting experience of hand-crafted Rhones, Cabernet Sauvingnon and Sauvingnon Blanc, and don't miss Dragonette Cellars for a perfect rosé.
But the opportunity for wine tasting is just beginning. Find more tasting rooms and vineyards in and outside the neighboring towns Buellton, Solvang and a cluster aptly named the Wine Ghetto in Lompoc.
Restaurants
With all the wine tasting, you'll have to eat, and the dining options in the region have never been better and more abundant. The region is known for Santa Maria Barbecue, cooking meats — specifically tri-tip — over live red oak. the Hitching Post II in Buellton puts their spin on the classic, by grilling steaks and chops over an open fire in a glassed in space visible from the dining room. The Bear and Star, the newest restaurant on the scene sources its Waguy, chicken, pigs, produce and more from the 714 acre Fess Parker Home Ranch located seven miles away in Foxen Canyon. Industrial Eats and SY Kitchen are also favorites of the area, the former utilizing its two wood-fired ovens to turn out indulgent seasonal cuisine and the latter offering contemporary takes on Italian dishes. For breakfast, you could wait in line for a table at Paula's Pancake House in Solvang, or head up to Los Alamos for fresh bread, pastries and daytime dishes at Bob's Well Bread. A veteran of the entertainment industry, Bob changed gears and nurtured his love of artisanal bread and baking, eventually opening his bakery.
Lodging
Once a town of windmills and kitschy tourist shops, Solvang is getting a modern upgrade. The Landsby Hotel is a testament to this. The 41-room boutique hotel features a clean Danish modern aesthetic accentuated with light wood and brass accents. Guests gather in the lobby below, sipping on cocktails conjured from small batch spirits. Most of your lodging can be found in Solvang and a few other gems like the newly remodeled Ballard Inn in Ballard and Fess Parker Wine Country Inn in Los Olivos.