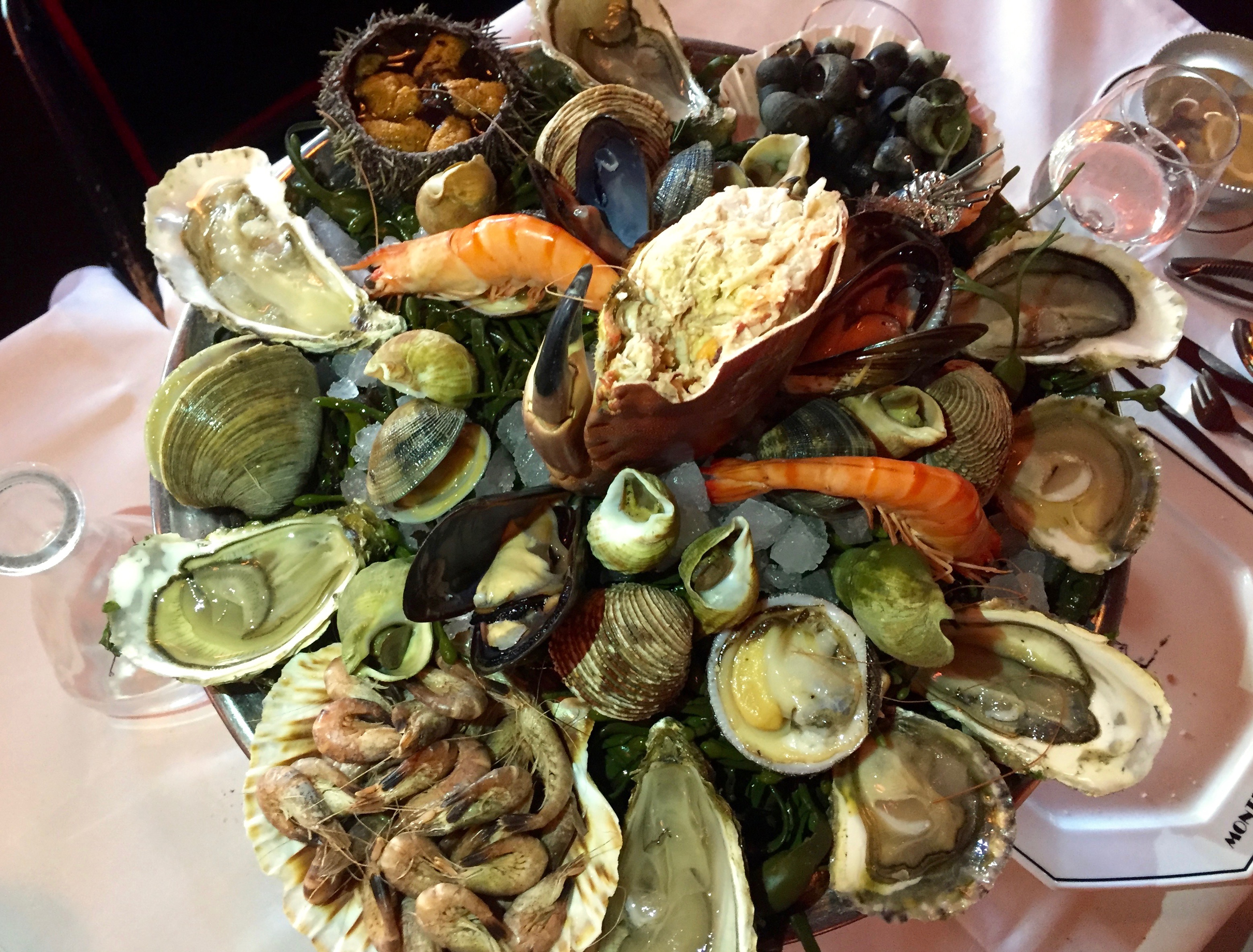 Posted December 19th, 2016
Take a step back to the time of Earnest Hemingway, Picasso and other giants of art, literature, music and philosophy and visit their historic haunts in Paris.
From the giants of literature and art to fashion and music, Paris has been a residence and crossroads of many of the world's top cultural influencers. You've seen it played out on film in Midnight in Paris and read about it in Earnest Hemingway's A Moveable Feast. Those who crave the nostalgia of walking in the footsteps of these icons are in luck. Many of the same haunts are still going strong. Here are three spots steeped in history to include on your pre travel checklist when you're planning a visit to Paris.
Bar Hemingway in The Ritz
Cole Porter, F. Scott Fitzgerald, Ernest Hemingway and Gary Cooper were all well-known regulars at Hôtel Ritz Paris. The legendary hotel was founded in 1898 by Swiss hotelier, César Ritz, in collaboration with chef Auguste Escoffier. It just re-opened in June after a four-year multi-million-dollar renovation. The ragtag group of bon vivants from the Lost Generation fled Prohibition in America and landed at the bar inside The Ritz. Legend says Porter composed "Begin the Beguine" there after logging nine hours a day at the bar. Hemingway was said to have liberated the bar after downing 51 dry martinis (even though the Germans had long since left) in 1944. While you can always order a dry martini in Hemingway's honor, the signature of the bar is a Clean Dirty Martini which looks crystal clear but has the same briny goodness of a normally cloudier pour—and at 30 euro a glass you're probably not likely to order 51 of them.
Interestingly enough, Ritz and Hemingway were both avid fisherman; when Ritz opened the hotel's new restaurant in 1956, he named it L'Espadon as a nod to the hobby he shared with Hemingway and his novel, The Old Man and the Sea, which was published four years earlier.
Le Dôme Café
When Pablo Picasso, Anaïs Nin and Henry Miller were filling the gorgeous velvet banquettes at Le Dôme Café, they probably weren't ordering the bevy of fresh seafood the restaurant is famous for today. Most starving artists back in La Belle Époque ordered a Saucisse de Toulouse sausage and plate of mashed potatoes for $1. Still, walking into the austere, cafe in Paris' Montparnasse neighborhood takes you back. The Michelin-starred restaurant serves seafood platters overflowing with oysters, prawns, periwinkles, clams and crab along side expertly seared whole sole meunière and John Dory. The Marseille bouillabaisse fish stew is a stunner and meant for two people.
Café de Flore
Channel your inner philosopher and set out for a day of pondering the mysteries of the world while people watching at one of Paris' oldest cafes. Café de Flore opened in the St Germain des Prés neighborhood during the beginning of the Third Republic around 1887. It was a frequent gathering place for writers, artist and philosophers—not unlike The Ritz and Le Dôme Café—most notably Picasso, Jean-Paul Sartre and Albert Camus. Today, enjoy a cafe creme at one of the sidewalk tables and enjoy watching Paris go by.
photo courtesy of Christina Xenos