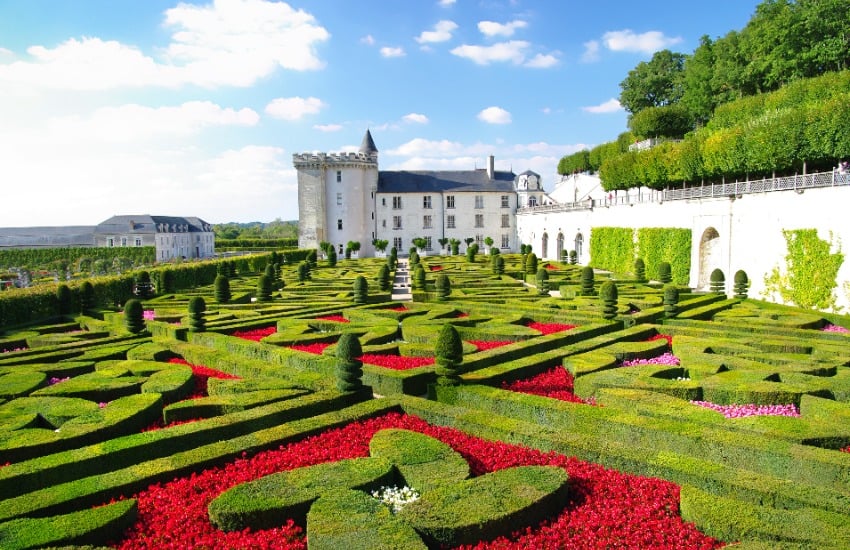 Posted May 17th, 2022
Gardens around the world offer a welcome, and beautiful, escape from the hustle and bustle of the big city. Whether it's strolling through a formal garden or getting lost in a sea of blooms, we've found the most beautiful gardens around the world that are certainly worth a visit… or two.
World's Most Beautiful Gardens
1. Dubai Miracle Garden
Dubai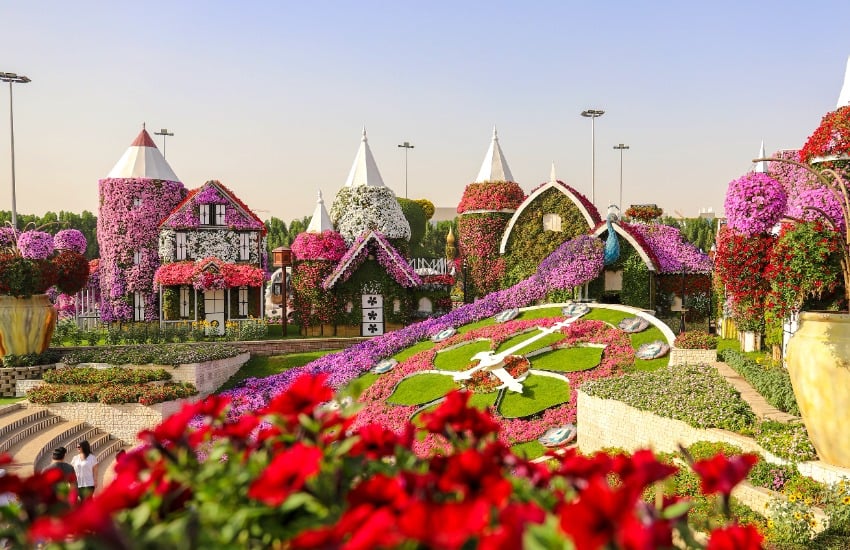 With more than 150 million flowers and 250 million plants, not only is the Dubai Miracle Garden one of the most beautiful gardens, but it's one of the largest, too. Each season, the garden surprises visitors with new attractions and entertainment. Kids will also enjoy the Dubai Butterfly Garden home to 15,000 butterflies.
2. Mirabell Palace
Austria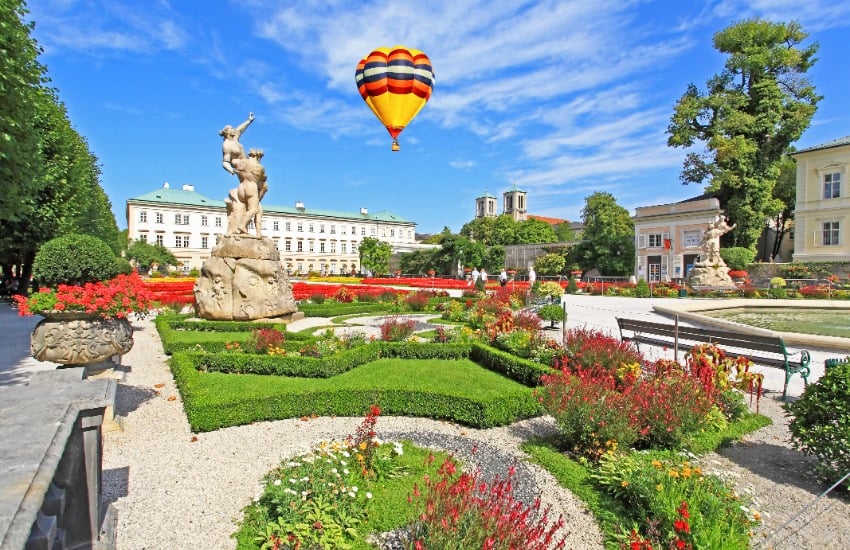 The Mirabell Gardens still boast elements of its original Baroque design and remains an incredible backdrop for weddings, markets, and movies. In fact, you may recognize this next location from the feature film, The Sound of Music, where the leading characters dance around the Pegasus Fountain and on Rose Hill.
3. Powerscourt Estate
Ireland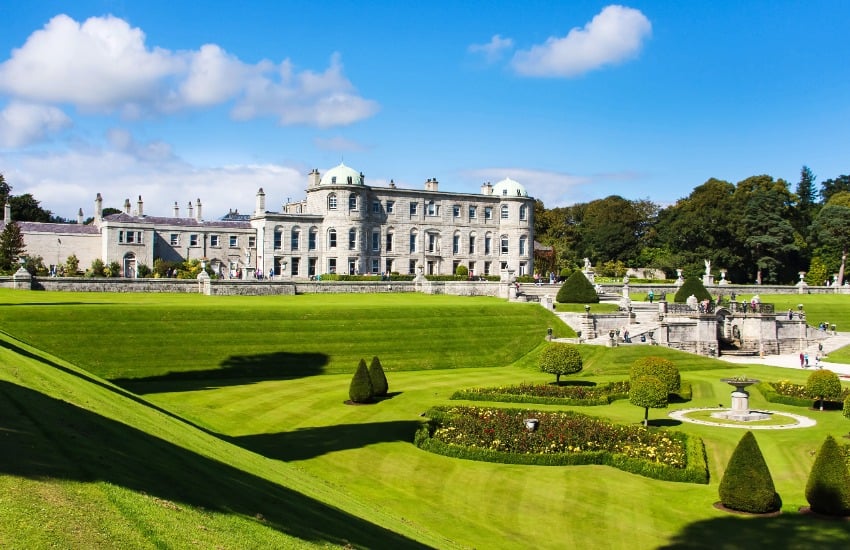 The Gardens at Powerscourt Estate was Voted No.3 in the world by National Geographic. Its 47 acres offer an array of attractions including formal gardens, terraces, lakes, secret hollows, and so much more. They recommend devoting 90 minutes of your day to the gardens to truly enjoy the experience.
4. Keukenhof in Lisse
Netherlands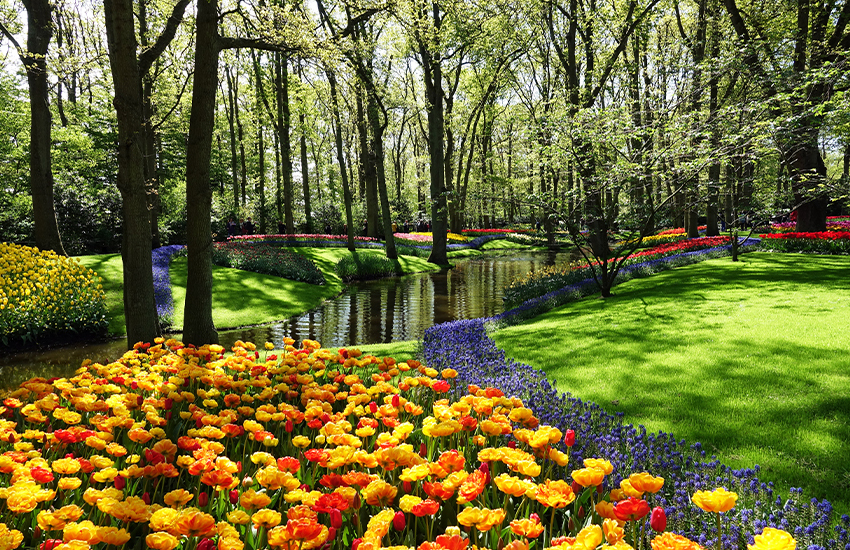 Keukenhof in Lisse is one of the most stunning gardens in the world that actually isn't open year-round. The gardens are only open during springtime for about eight weeks when visitors can enjoy seven million blooming bulbs.
5. Gardens of Villandry
France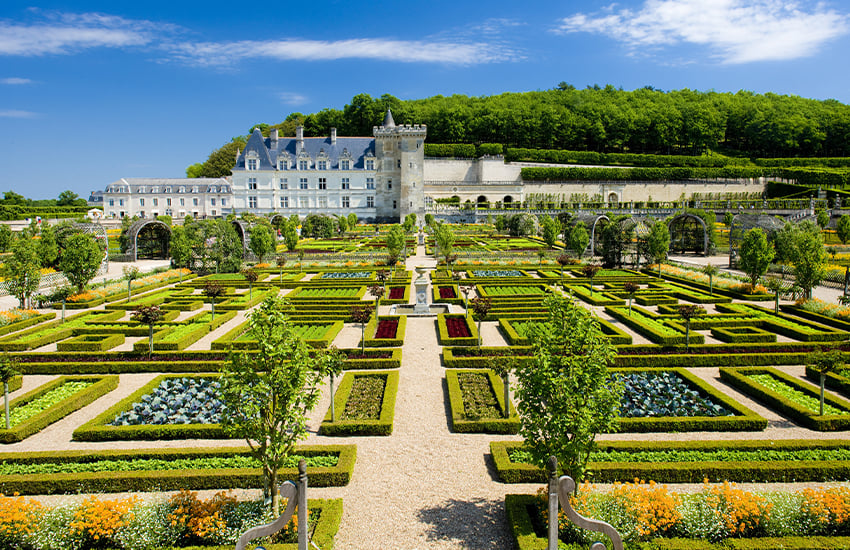 Dating back to the 16th century, the six French formal gardens at Château Villandry and their geometric patterns are truly something to behold. They're open daily all year long and they even offer an in-depth virtual tour of the gardens online.
Travel the way you deserve to any of these beautiful gardens with Luggage Free. Learn more today.