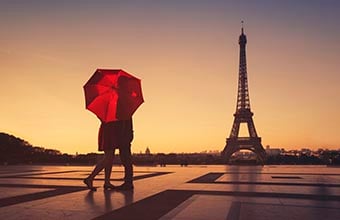 Posted January 29th, 2021
Whether you're planning a honeymoon or a romantic long weekend, picking the perfect locale with equal parts ambiance and adventure can be challenging. For some, a slow-paced escape to an unspoiled beach is what sparks the flame. For others, it's an intimate boutique hotel with swoon-worthy city views. No matter your style, love is always in the air at these romantic destinations.
Romantic Destinations Every Couple Should Visit
Santorini, Greece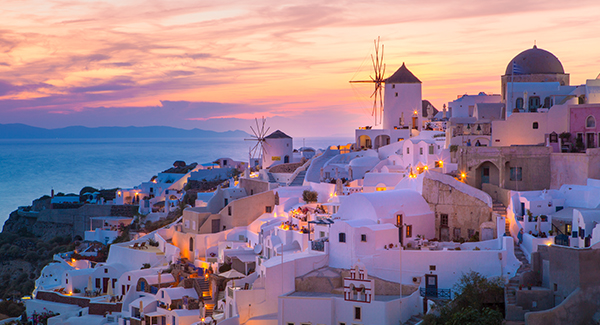 One of the most romantic destinations in the world, Santori features a rugged, mountainous landscape beautifully complemented by whitewashed homes, postcard-worthy sunsets, and stunning views of the Aegean Sea. 
Bora Bora, French Polynesia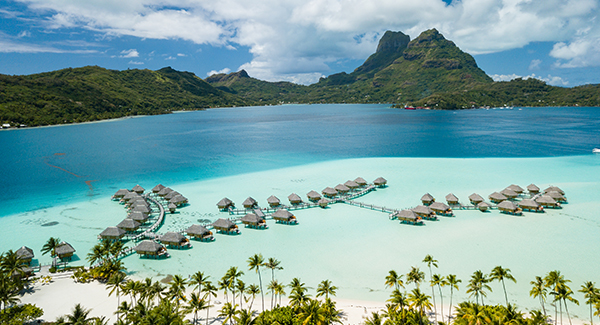 The most sought after destination in the South Pacific, Bora Bora allows for a full immersion into luxury. As one of the most acclaimed romantic destinations, you and your special someone will never want to leave the overwater bungalows, turquoise lagoons, and so much more.
Prague, Czech Republic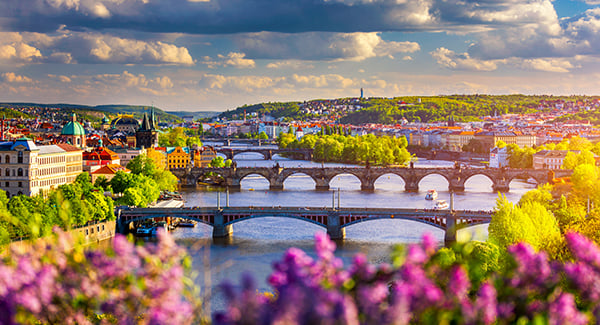 Known as "the City of a Hundred Spires," Prague is famous for its medieval heritage, enchanting bridges, and Baroque and Gothic cathedrals. Its cobblestone streets and pastel facades ordain Prague as one of the most romantic destinations in the world, deservedly so. 
Quebec City, Canada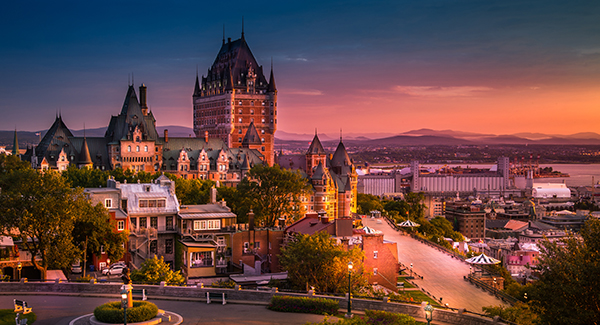 Nestled on the Saint Lawrence River, Quebec City is an internationally acclaimed destination as one of the top romantic destinations for newlyweds or longtime lovers looking to rekindle the flame. Its European ambiance, narrow streets, and tucked away bistros are the perfect recipe for romance.
Venice, Italy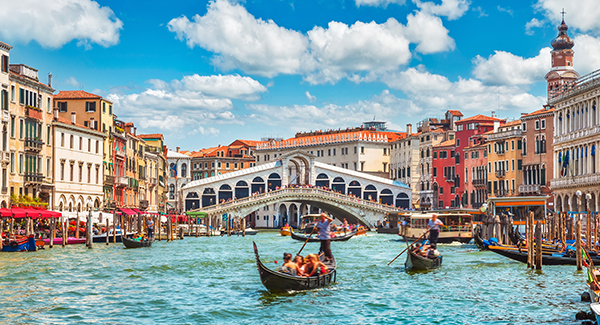 Built on more than 100 tiny islands and connected only via canal & gondola, Venice is undoubtedly one of the most unique romantic destinations. The floating city oozes pure romance with a gondola ride under the Venetian stars, attending the opera or ballet, and toasting to the day's festivities over a bottle of wine. 
Tromsø, Norway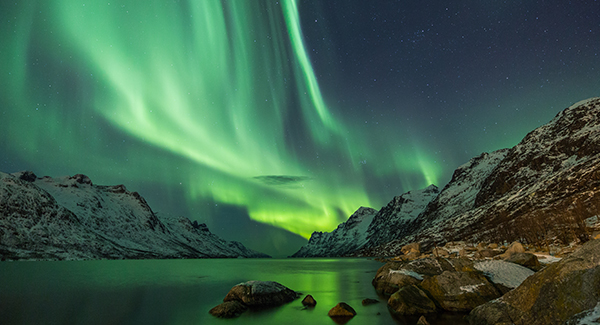 The third-largest urban area north of the Arctic Circle, Tromsø is the perfect combination of seclusion without being too far from modern conveniences. One of many romantic destinations in Norway, the city is located at the very center of the Northern Lights Oval. Meaning, it boasts the greatest probability of catching the dancing colors. 
Fujiyoshida, Japan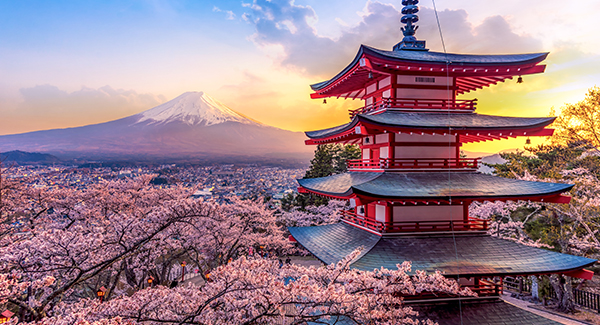 Located in Japan, Fujiyoshida is one of the most romantic destinations to witness the dramatic blooming of the Sakura, or cherry blossom trees. Observers admire the Sakura's magic as the blossoms flourish and fall; a reminder that although life is beautiful, it is short. The city also offers easy access to Mt. Fuji for even more incredible vantage points.