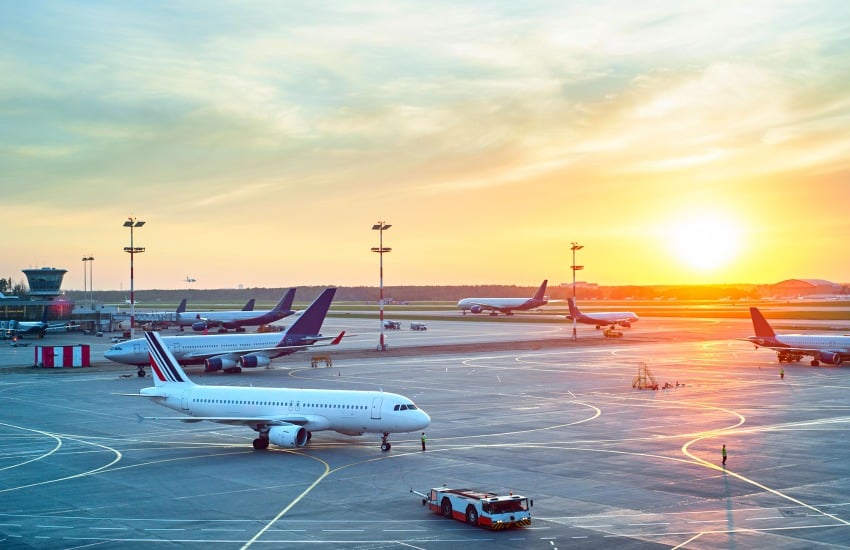 Posted November 23rd, 2021
Since 2013, Luggage Free has served countless travelers and partnered with thousands of travel advisors, tour companies, hotels, airlines, and other experts and influencers in the travel community. During that time, we've learned a few things. We've boiled down our travel secrets here to just a few time-saving tips because saving time shouldn't cost you days of research or hours of reading. 
Tips From Travelers Who Know
1. Hire an airport greeter
An airport greeter is your key to achieving a seamless travel experience. They not only meet you at your gate when you land, but they are also extremely helpful when you have a tight connection – especially in confusing foreign airports. They can shuttle you from terminal to terminal the quickest, most efficient way and often have access to all fast pass lines. If your flight has any issues, they can oversee and assist with flight delays and cancellations. Additionally, one of the greatest benefits of hiring an airport greeter, is that they can help expedite your wait at customs and immigration at most airports throughout the world.
2. CLEAR, TSA Pre-check, and Global Entry
One of the biggest headaches in travel today is simply getting through some of the many bottlenecks – chiefly security and, when applicable, customs and immigration. Memberships to programs like CLEAR, TSA Pre, and Global Entry expedite all of these pain points, allowing you to spend less time at the airport and more time on vacation. Even when traveling on a premium ticket these memberships can save you time in line.
3. Luggage shipping
If hauling your bags to the airport and getting through security is one of the biggest headaches in travel, checking luggage and waiting at the baggage carousel is a close second. Airlines are also constantly changing weight and size restrictions for carry-on luggage and tacking on hefty fees for anything in excess. To avoid this hassle, seasoned travelers ship their luggage ahead of their arrival and travel light.
4. Less booze, more water
Even in a pressurized cabin, the atmosphere in planes is the equivalent of being many meters above sea level. This is why you're quicker to dehydrate and why alcohol has a stronger effect than usual. Add in time changes and flying can be really hard on your system. Experts counteract this by laying off the booze, which magnifies dehydration, and instead, load up on water while eating light and stimulating circulation by exercising before, after, and even during a flight.
5. Use a travel advisor
Even if you are the most seasoned traveler, there are still some travel secrets you may not have tried yet. Consider hiring a travel advisor to get inside knowledge of where you're traveling. They constantly have their finger on the pulse of new travel trends, pitfalls, and travel hacks. They also have connections with transportation, dining, and attraction providers, which can save astute travelers time and often money.