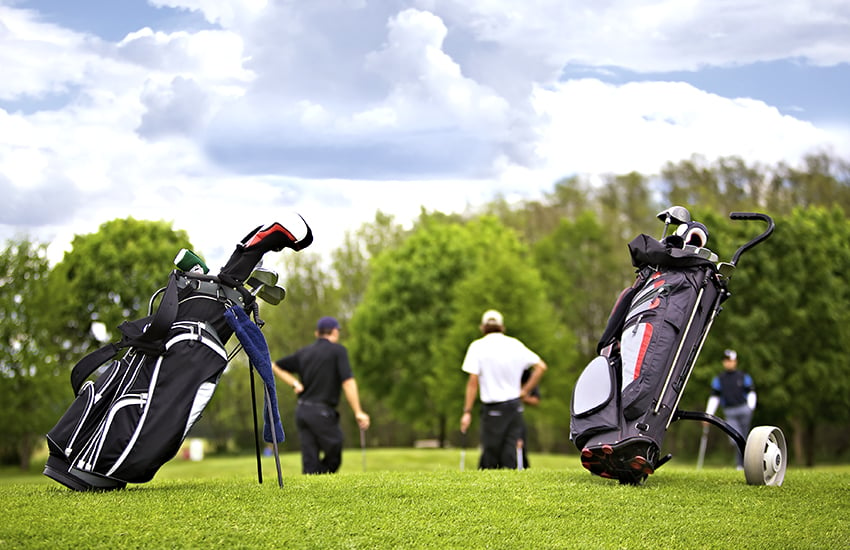 Posted June 30th, 2021
As airlines continue to find new ways to make traveling with your golf clubs more expensive, Luggage Free offers a more convenient and affordable option instead. Rather than leaving your golf clubs at home or opting for rentals on your vacation, it's now easier than ever to travel with your golf clubs. Learn more about the cost to ship golf clubs so you can ship them on your next getaway.
What Determines the Cost to Ship Golf Clubs?
The main factor that will determine the cost to ship golf clubs is where you're looking to ship them. If you're shipping golf clubs within state, the cost will be less expensive as opposed to shipping them cross-country or internationally.
Luggage Free also offers different baggage sizes to best accommodate you. These different sizes will also affect the cost to ship golf clubs. A Standard Golf Bag allows up to 42 lbs and the XL Golf Bag allows up to 56 lbs. Due to the additional allowable weight for an XL Golf Bag, this bag size will be more expensive to ship than a Standard Golf Bag traveling the same distance.
While the ground service level will be the least expensive and slowest option to ship golf clubs, Luggage Free does offer additional service levels that will affect the cost to ship golf clubs. With Three Day Express, Second Day Express, and Next Day Express shipping options available, you will need to pay additional dollars for a faster shipping speed. 
Each golf club shipment also comes with $1,000 of complimentary value protection. The cost to ship golf clubs will increase if you opt to add more insurance to your shipment. Luggage Free offers interval amounts of insurance up to $10,000 for added peace of mind when you ship your golf clubs.
Despite the added dollars depending on the specificities on your shipment, the cost to ship golf clubs with Luggage Free, as opposed to  FedEx, UPS, or DHL, is significantly less expensive.
*Cost based on regular ground shipping from New York, NY to Los Angeles, CA
| | | |
| --- | --- | --- |
| Carrier | Price | Fees |
| Luggage Free  | $89.99 | No hidden fees |
| FedEx | $108.17 | Surcharges |
| UPS | $100.42 | Surcharges |
| DHL | Not ideal for domestic shipping  | Surcharges |
| The Airlines | $75-150+ | Oversized & overweight baggage fees |
Learn more about the cost to ship golf clubs or generate a free quote and travel bag-free on your next golf vacation!