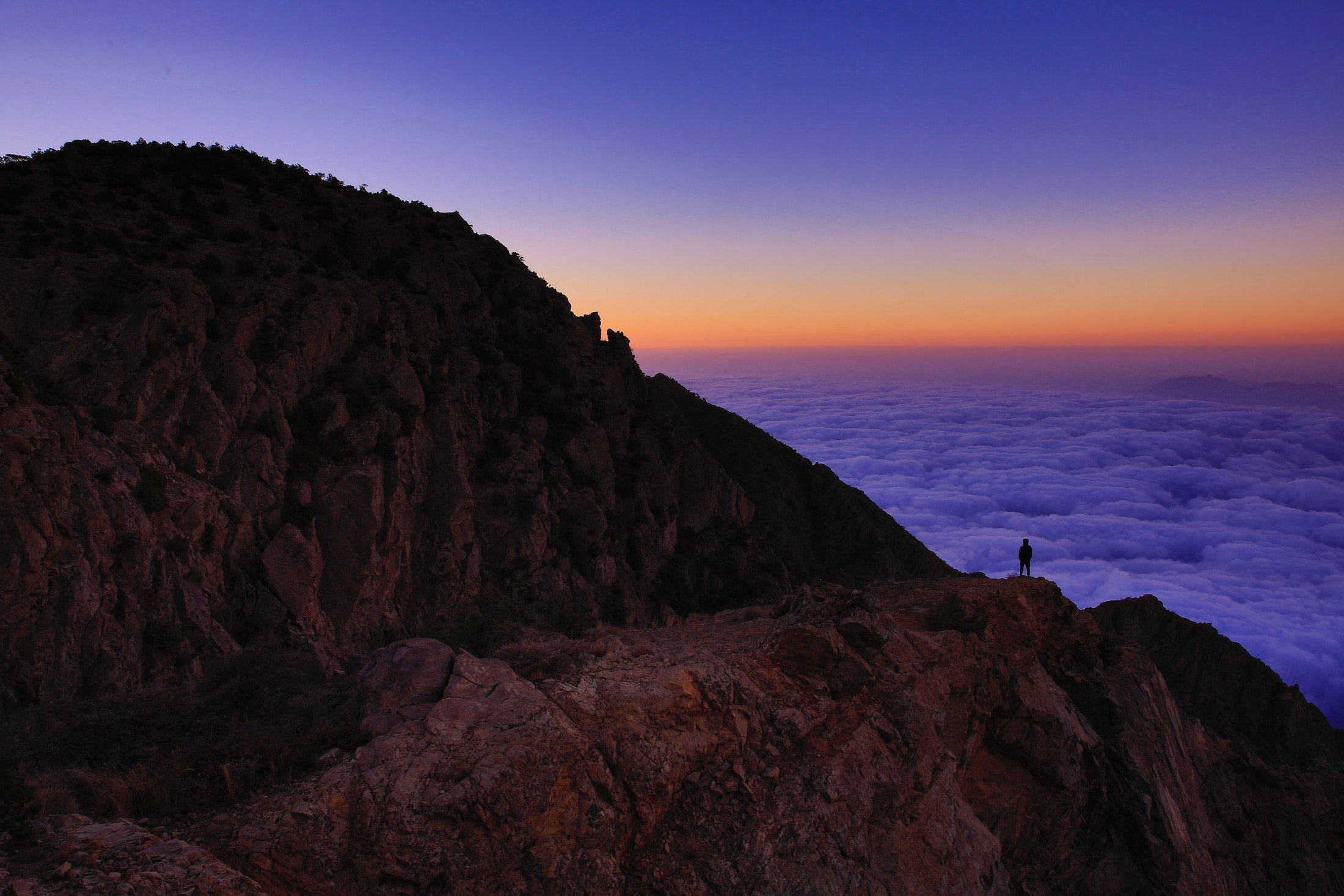 Posted September 29th, 2019
New Saudi Arabia tourist visas open opportunities for foreign travel to the desert kingdom.
Saudi Arabia is more than just oil. The desert state offers five UNESCO World Heritage Sights, diverse landscapes from mountains to the sea, and a thriving dining and cultural scene. Now visiting them is easier than ever.
At a historic event in Ad-Diriyah, a UNESCO World Heritage Site in Riyadh, His Excellency Ahmad Al-Khateeb, Chairman of the Saudi Commission for Tourism and Heritage, announced the launch of a tourist visa to the Kingdom of Saudi Arabia.
"Tonight, we make history. For the first time, we are opening our country to tourists from all over the world," said Al-Khateeb. "To those thinking of visiting Saudi Arabia, you won't find a warmer welcome anywhere in the world. And you won't find a people prouder to share the riches of their land with you… Saudi Arabia is opening. We are opening our economy. We are opening our society. Now we open our home and open our hearts to guests from around the world. Come, visit Saudi. And let us welcome you to Arabia."
Saudi Arabia visa information
This means citizens from 49 countries around the world are eligible to apply for a tourist visa. They can apply either at a Saudi embassy or consulate or e-visas and visas on arrival. To find out how log onto: visitsaudi.com
The tourist visa allows people to stay for three months per entry. Visitors can spend up to 90 days a year in Saudi Arabia. The visa is valid for one year, with multiple entries, and would cost around $120 + VAT.
Visitors seeking unexplored heritage sites, an authentic cultural experience and breathtaking natural beauty can discover all that Saudi Arabia has to offer.
Saudi Arabia attractions
Top things to do in Saudi Arabia include:
Five UNESCO World Heritage Sites and a staggering 10,000 recorded sites of historical interest.
Thirteen regions, each with a distinctive cultural history and culinary tradition.
A contemporary culture scene that includes the King Abdulaziz Centre for World Culture in Dhahran, sculpture parks, art galleries, fashion shows, literary events and the inaugural Red Sea International Film Festival in March 2020.
A surprisingly diverse range of landscapes, including the green mountains of Asir, the crystal waters of the Red Sea, the snow-covered winter plains of Tabuk and the shifting sands of the Empty Quarter.
A number of new destinations under construction, including the futuristic city of NEOM, the Qiddiyah entertainment city near Riyadh and a range of luxury destinations by the Red Sea.
Saudi Arabia has big plans for tourism development. From now until 2022, they will develop over 20 new tourist sites, dramatically expanding choice and opportunity for visitors to discover the country's hidden treasures. Then from 2022 onwards the country will work on the full development of Saudi's giga projects will come on stream, including NEOM, Amaala, the Red Sea Project, Al-Ula, Qiddiyah and Ad-Diriyah.