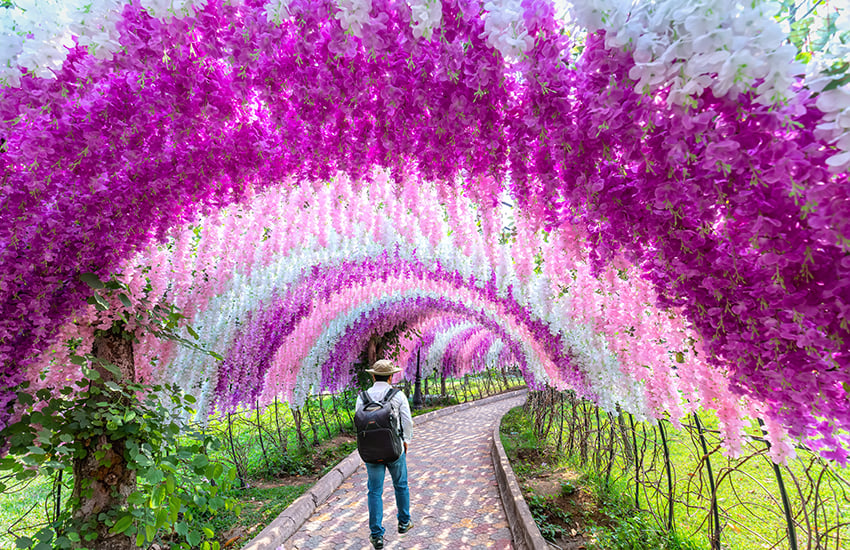 Posted March 7th, 2023
If you're looking for a truly unique experience, look no further than the wisteria tunnels in Japan. The tunnels are stunningly beautiful, full of vibrant colors and fragrances that will take your breath away.
Stunning Wisteria Tunnels in Japan
The most famous of these tunnels is the Kawachi Fuji Garden, located in Kitakyushu, Japan. This incredible park is home to an array of different species of wisteria, including pink, white, purple, and blue varieties. The park is also home to a number of different species of trees, making it an ideal spot for nature lovers.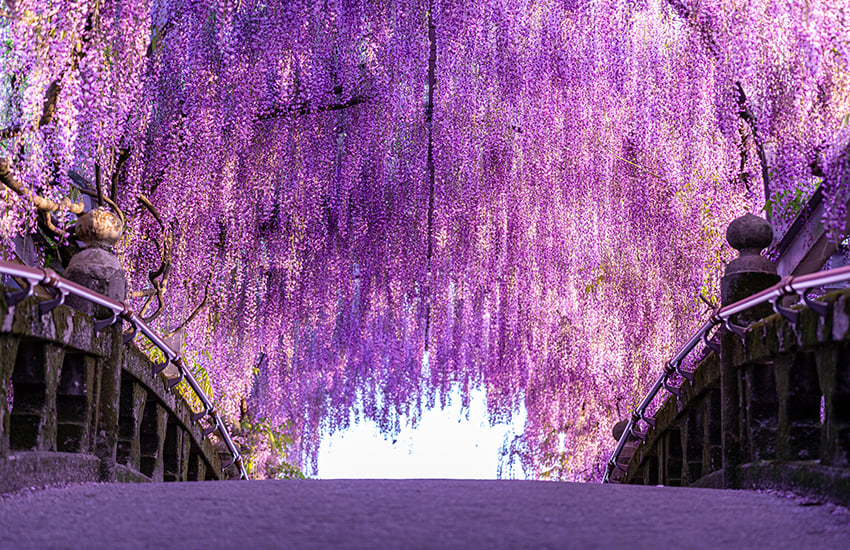 The wisteria tunnels are an absolute must-see for anyone visiting Japan. As you walk through the tunnels, you will be surrounded by the delicate and fragrant blooms of the wisteria, creating an incredible and serene atmosphere. The tunnels are also naturally photogenic, providing plenty of opportunities to capture the perfect shot.
The best time to visit the wisteria tunnels is in the springtime, typically between April and May, when the flowers are in full bloom. During this time, you can experience the beauty of the wisteria in all its glory.
If you're looking for a one-of-a-kind adventure, the wisteria tunnels of Japan are the perfect place to visit. The vibrant colors and fragrances will leave you feeling truly inspired.