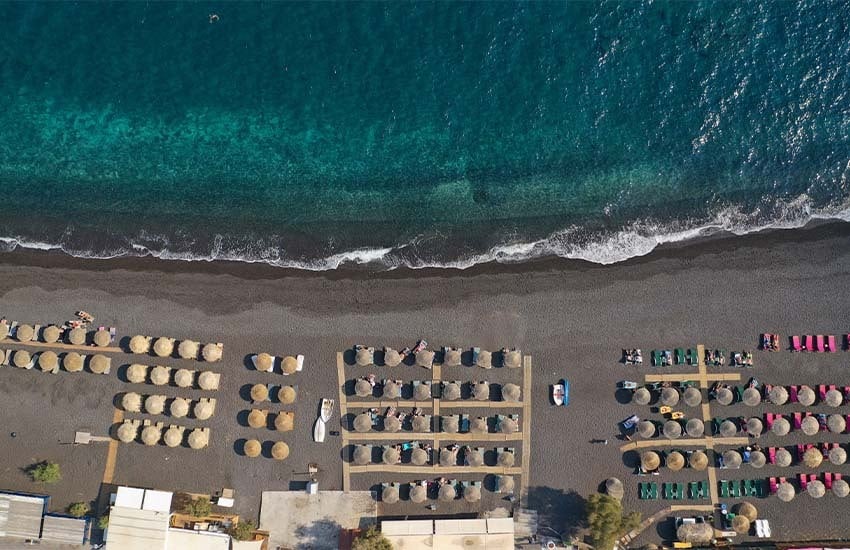 Posted March 16th, 2022
Nothing compares to a relaxing beach vacation. Take your coastal getaway to the next level with a visit to any of the world's most beautiful black sand beaches. These beaches often get their iconic color from volcanic eruptions or consistent lava flow. But, despite such an ominous past, these beaches make for incredible seaside getaways.
7 Exotic Black Sand Beaches Around the World
1. Kamari Beach
Santorini, Greece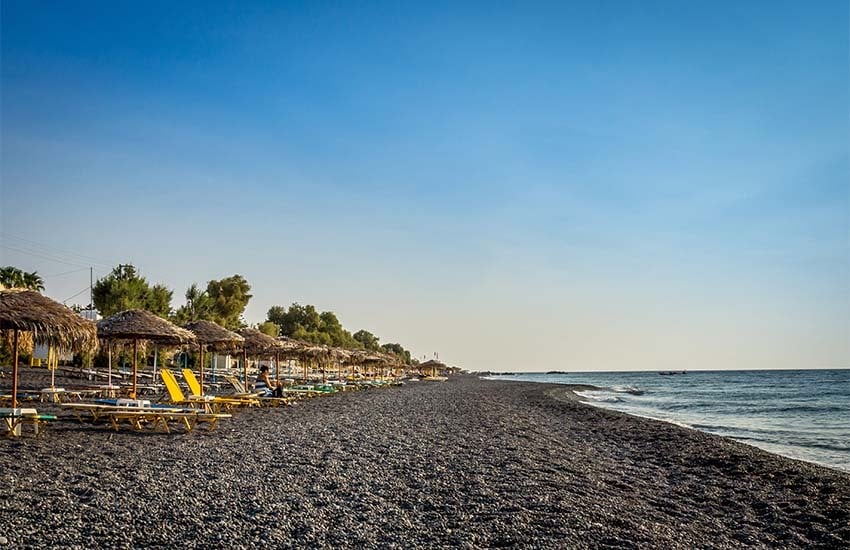 Kamari Beach is one of the largest of its kind in Santorini. It sits on the east coast of the island and is most known for its black sand and pebble coastline. The area does see several tourists, but it's certainly still worth a visit. Umbrellas and chairs are available for rent and there are also several restaurants in the area to enjoy.
2. Karekare Beach
Karekare, New Zealand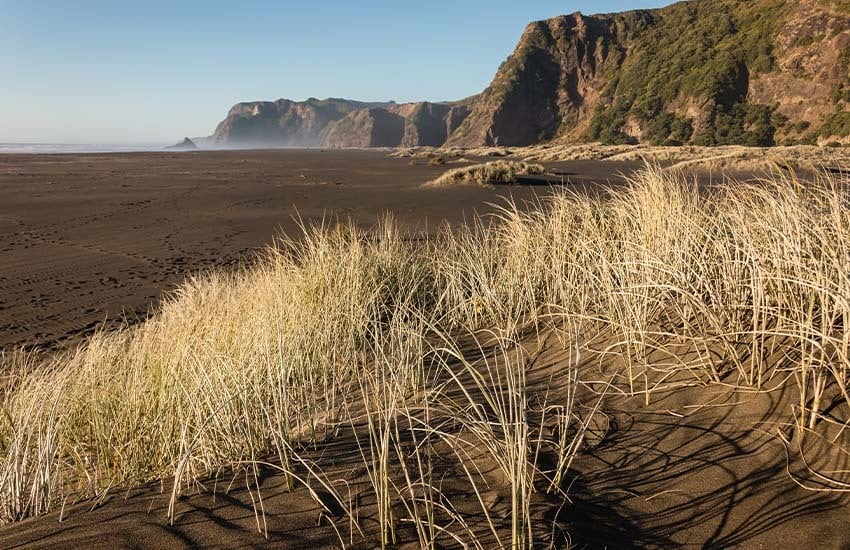 Nestled on Auckland's west coast is Karekare Beach – one of the most beautiful black sand beaches in the world. The difference between Karekare beach and other coastal destinations is the surf. The lifeguard-patrolled water is notorious for producing large waves and strong rip currents. That said, the beach is best enjoyed with a stroll along the sand.
3. Ficogrande
Aeolian Islands, Italy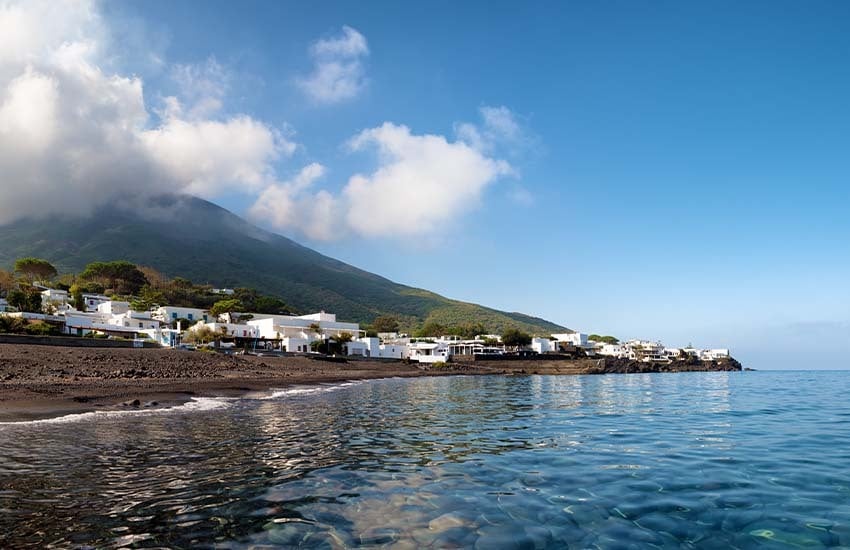 Ficogrande beach is located on the Aeolian Island of Stromboli. It's home to one of three active volcanoes in the country and is the source of the volcanic black sand beaches. Ficogrande, in particular, is more than 650 yards long and boasts some of the cleanest waters in Italy.
4. Reynisfjara
Vík í Mýrdal, Iceland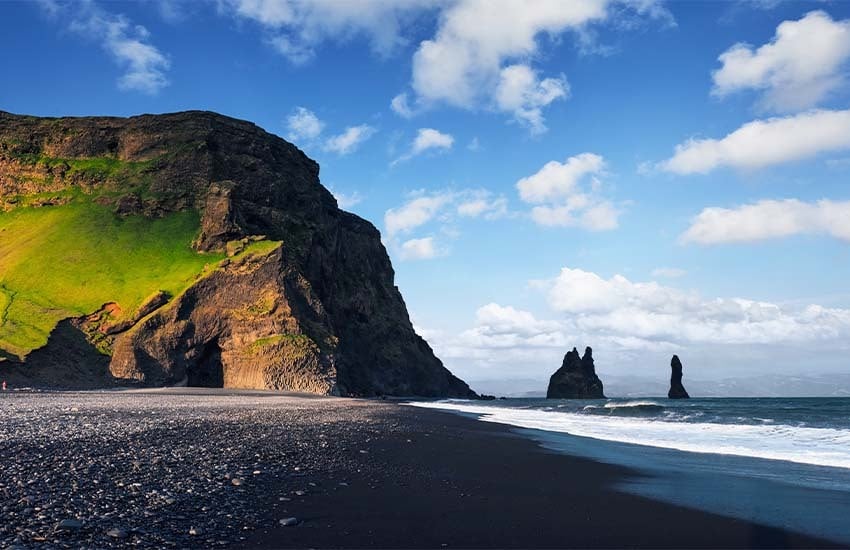 From its towering basalt rocks to its incredible sunsets, Reynisfjara is largely regarded as one of the most stunning black sand beaches in the world. Due to its unpredictable waves, rip currents, and dramatic tide changes, it is not recommended to swim in Reynisfjara's waters. You can, however, stroll along the coast and learn more about the Icelandic folklore surrounding the black sand beach.
5. Black Sands Beach
Shelter Cove, California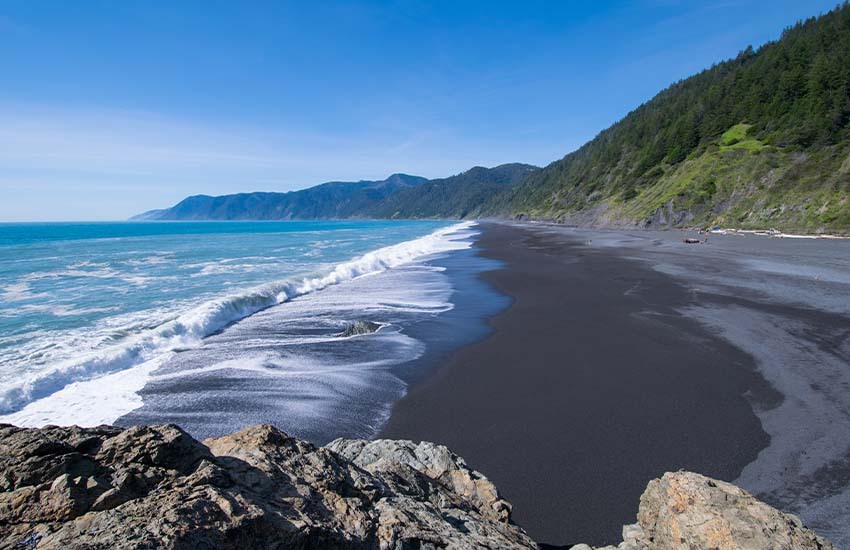 Black Sands Beach in Shelter Cove, California is one of the more remote black sand beaches. It's located on the southernmost end of 20 miles of coastline and is an ideal destination for some time alone with nature. However, the waves can be treacherous and high tide can limit the amount of the beach that's accessible.
6. Miho Beach
Shimizu, Japan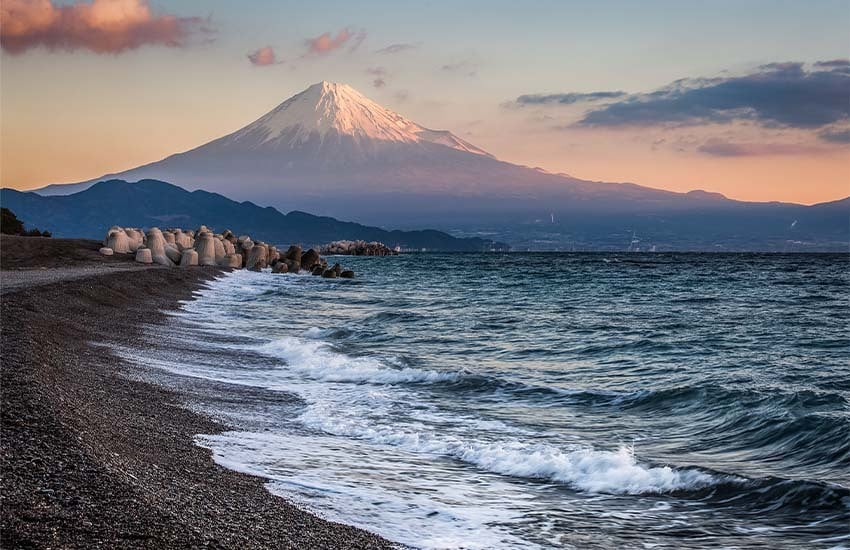 Lined by towering pine trees and the domineering peak of Mount Fuji, Miho Beach has remained a sought-after destination. There are dedicated areas on the north end of the peninsula for swimming along with several hiking and biking trails under the cover of the beach's pines.
7. Waianapanapa Beach
Hana, Maui, Hawaii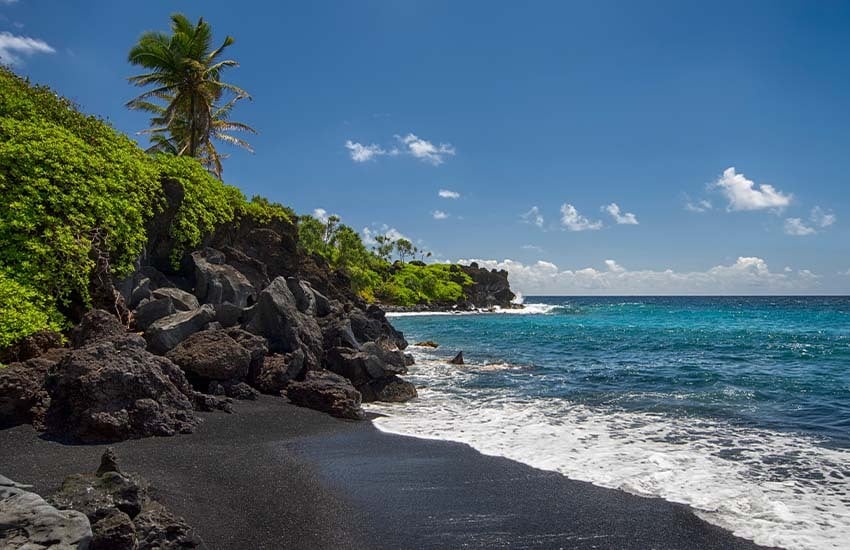 Beautiful Waianapanapa Beach is located in Waianapanapa State Park. The volcanic coastline and black sand shores occupy a small area of land within the park. But its turquoise waters, bird colonies, and other natural formations keep visitors coming year after year.